Diana & Kevin
Casa Pedro Loza, Guadalajara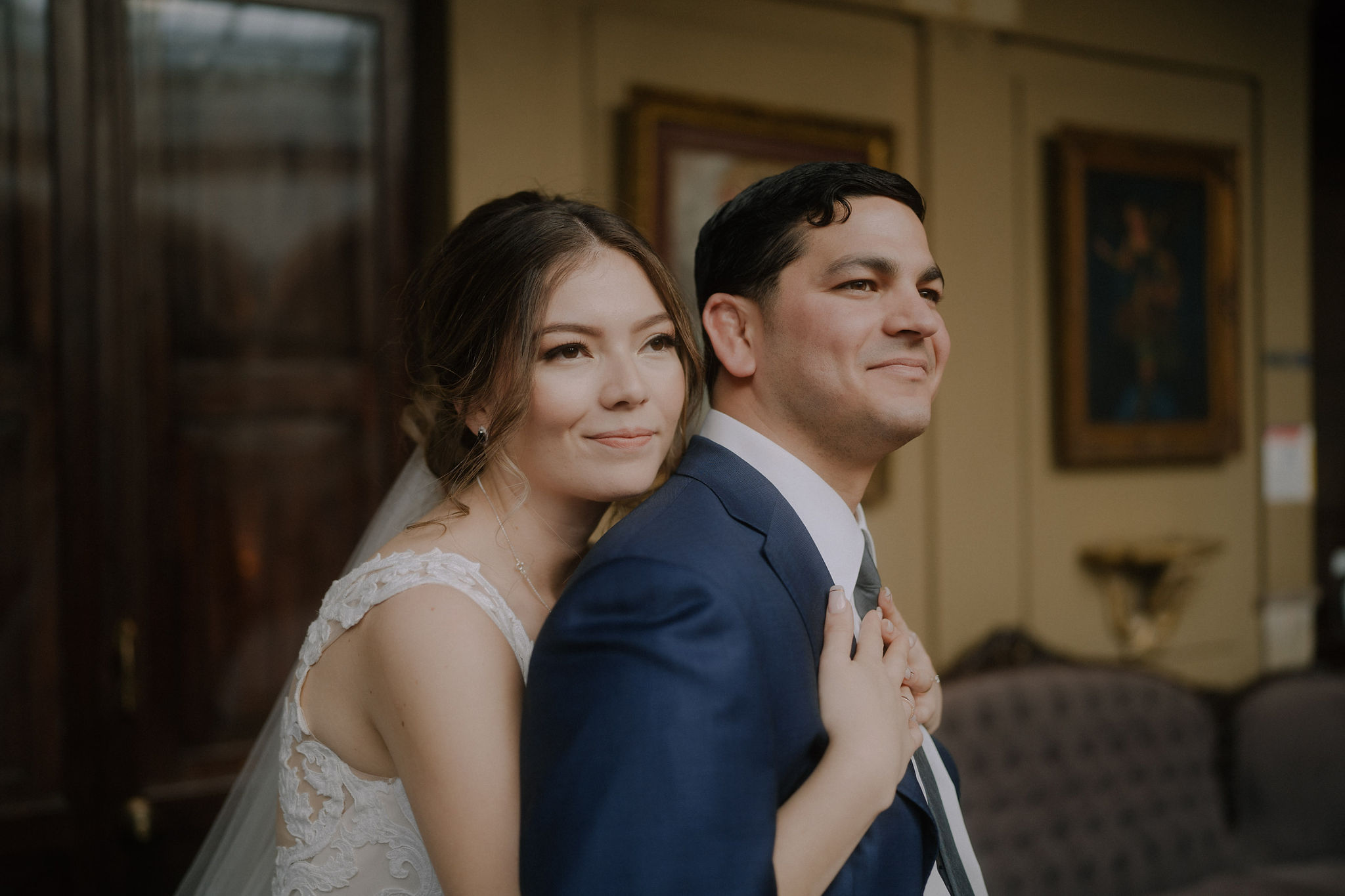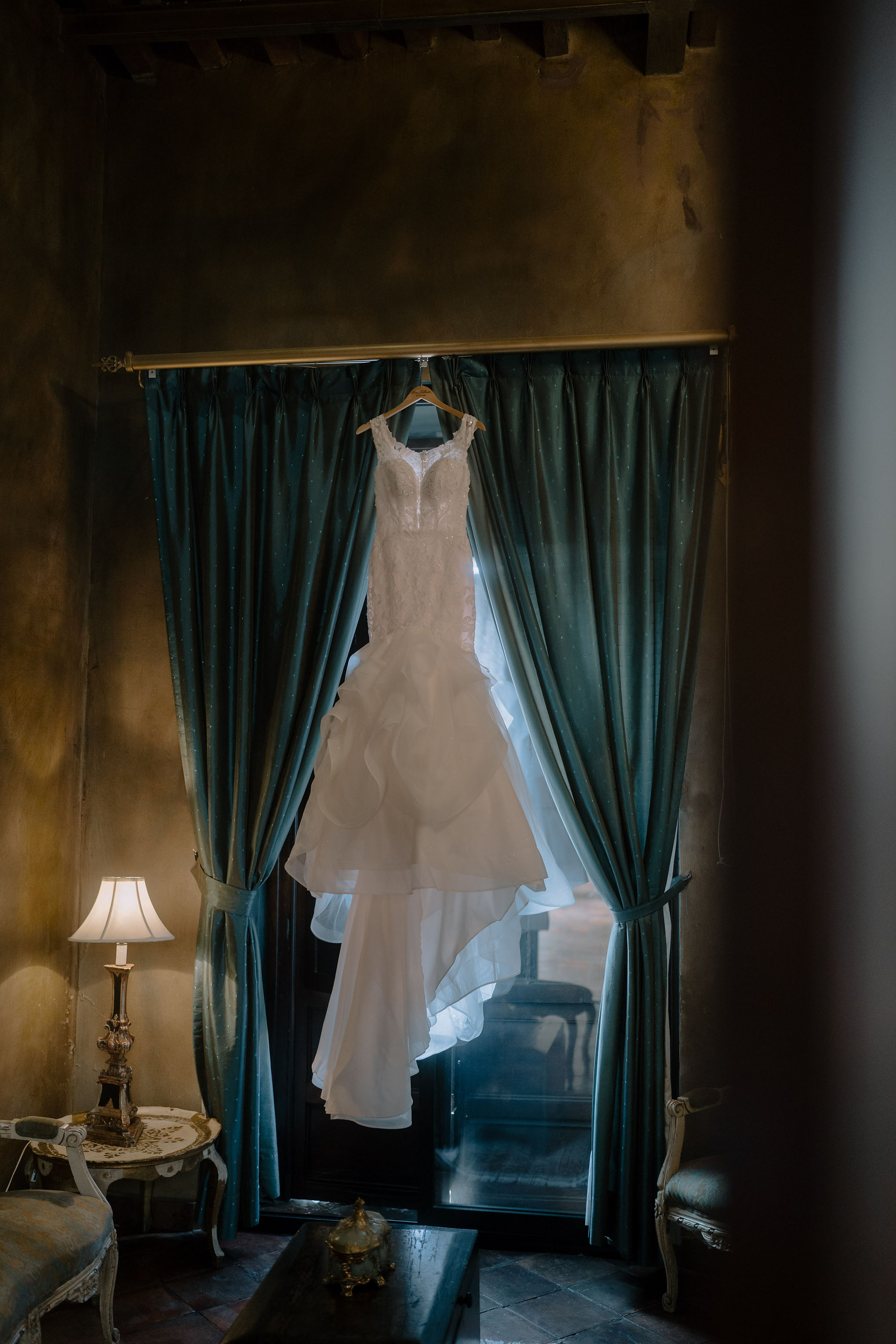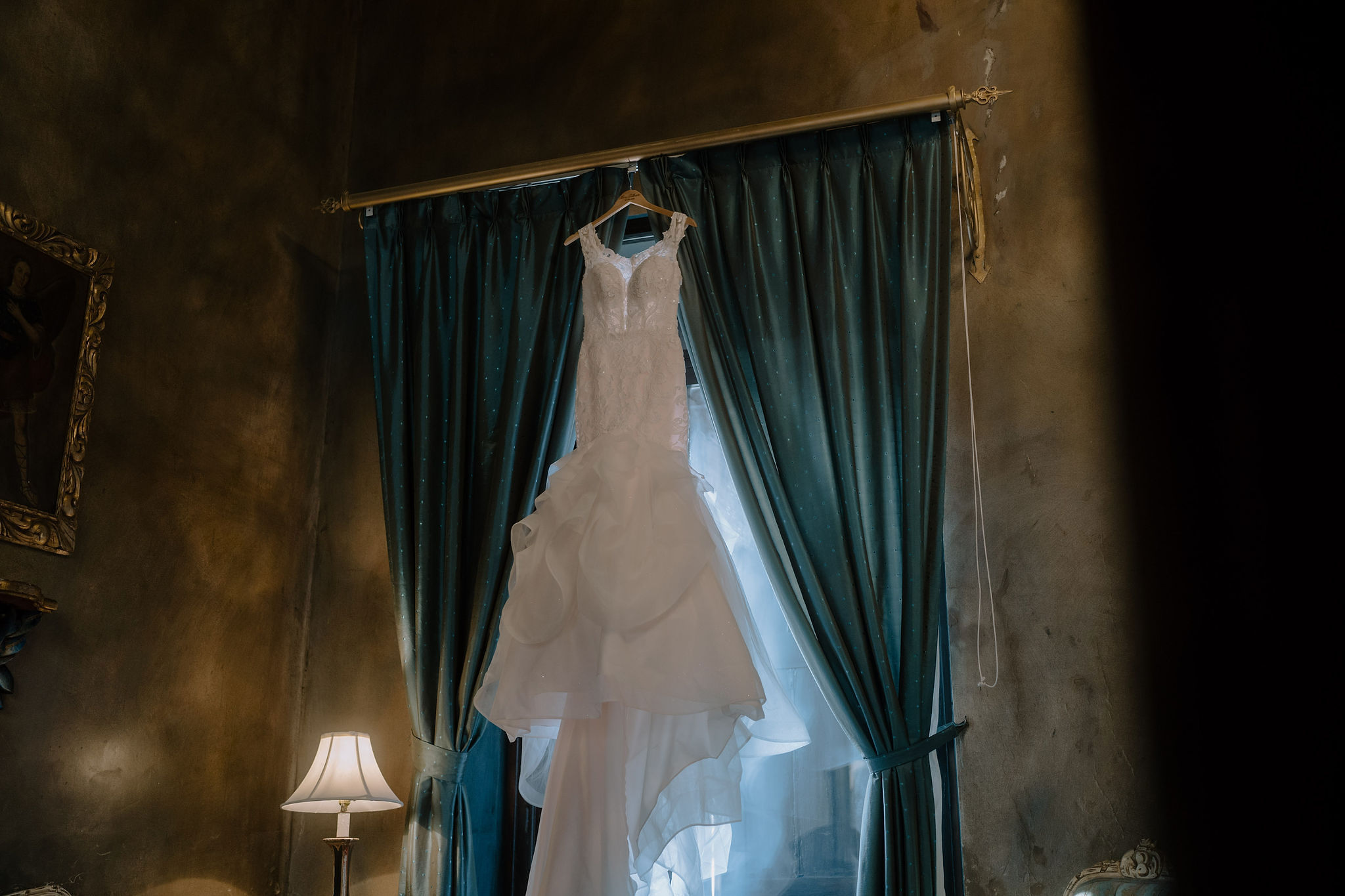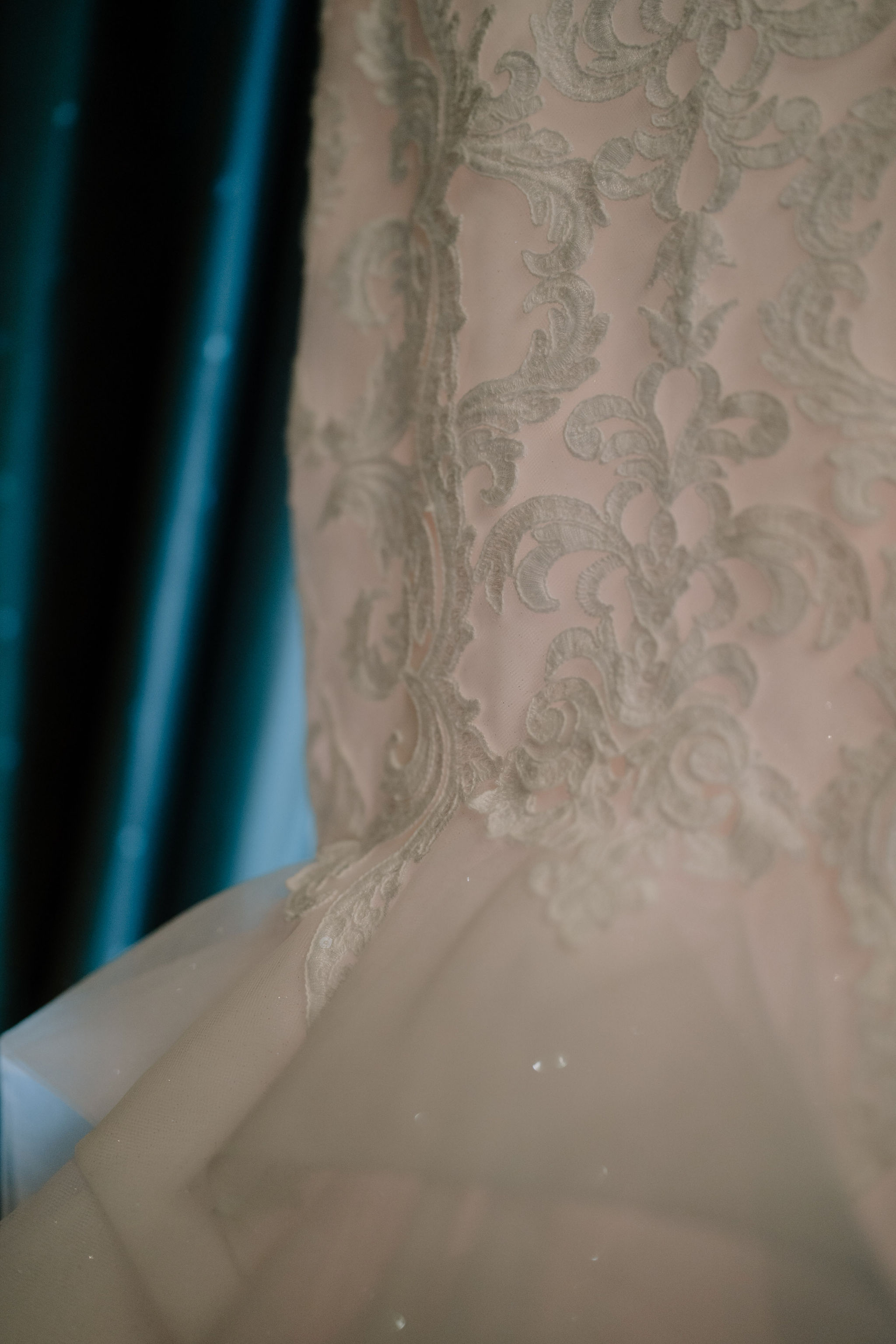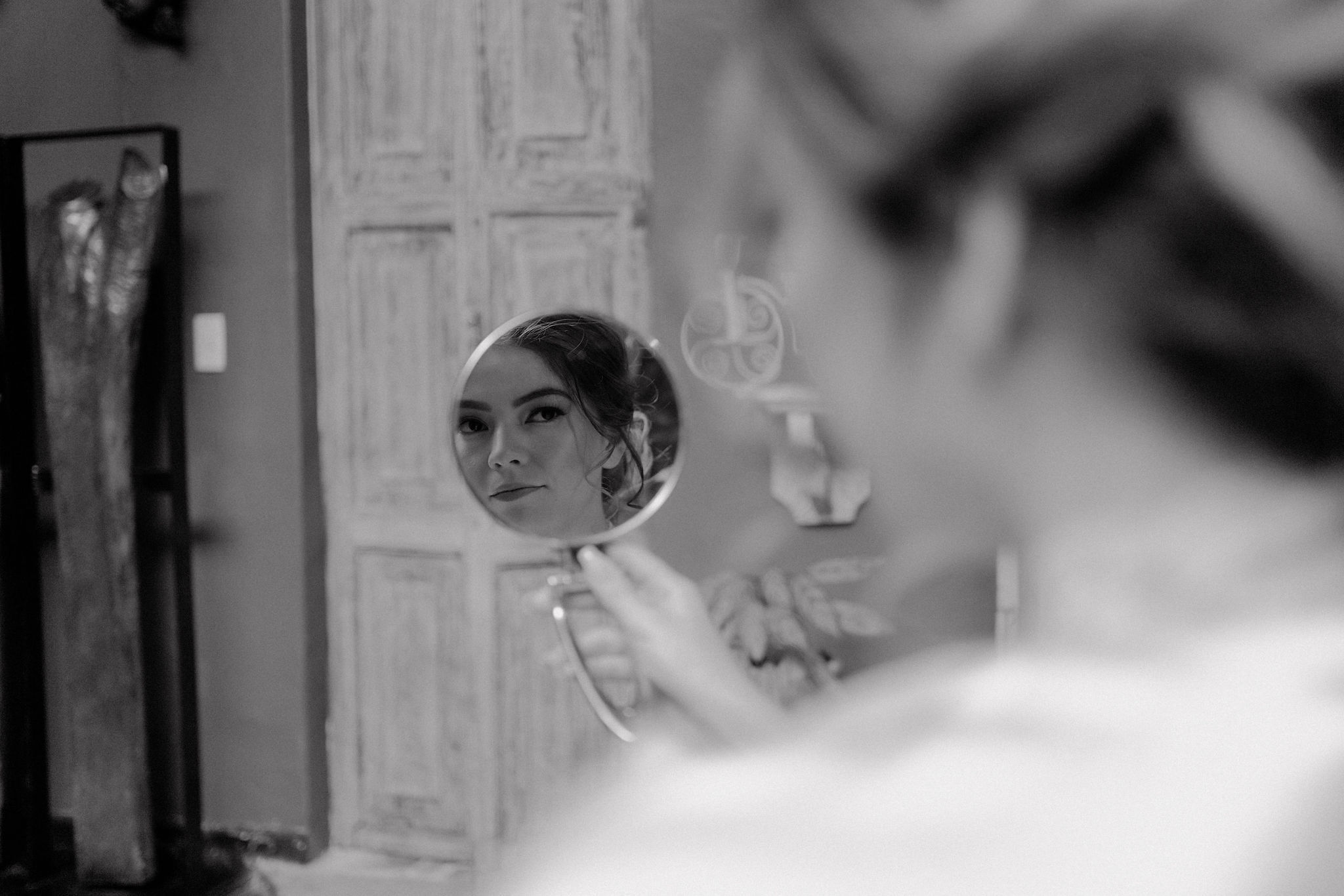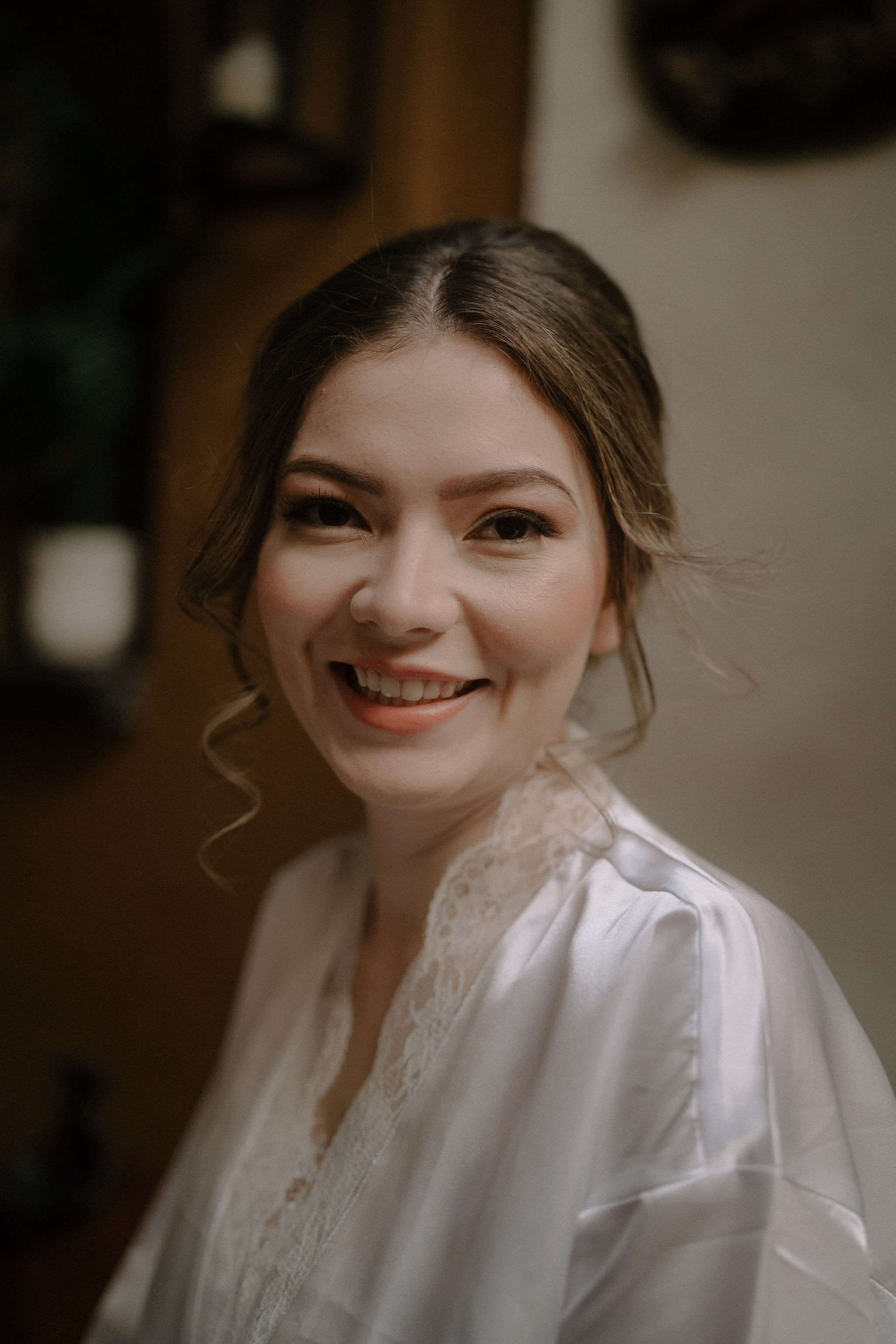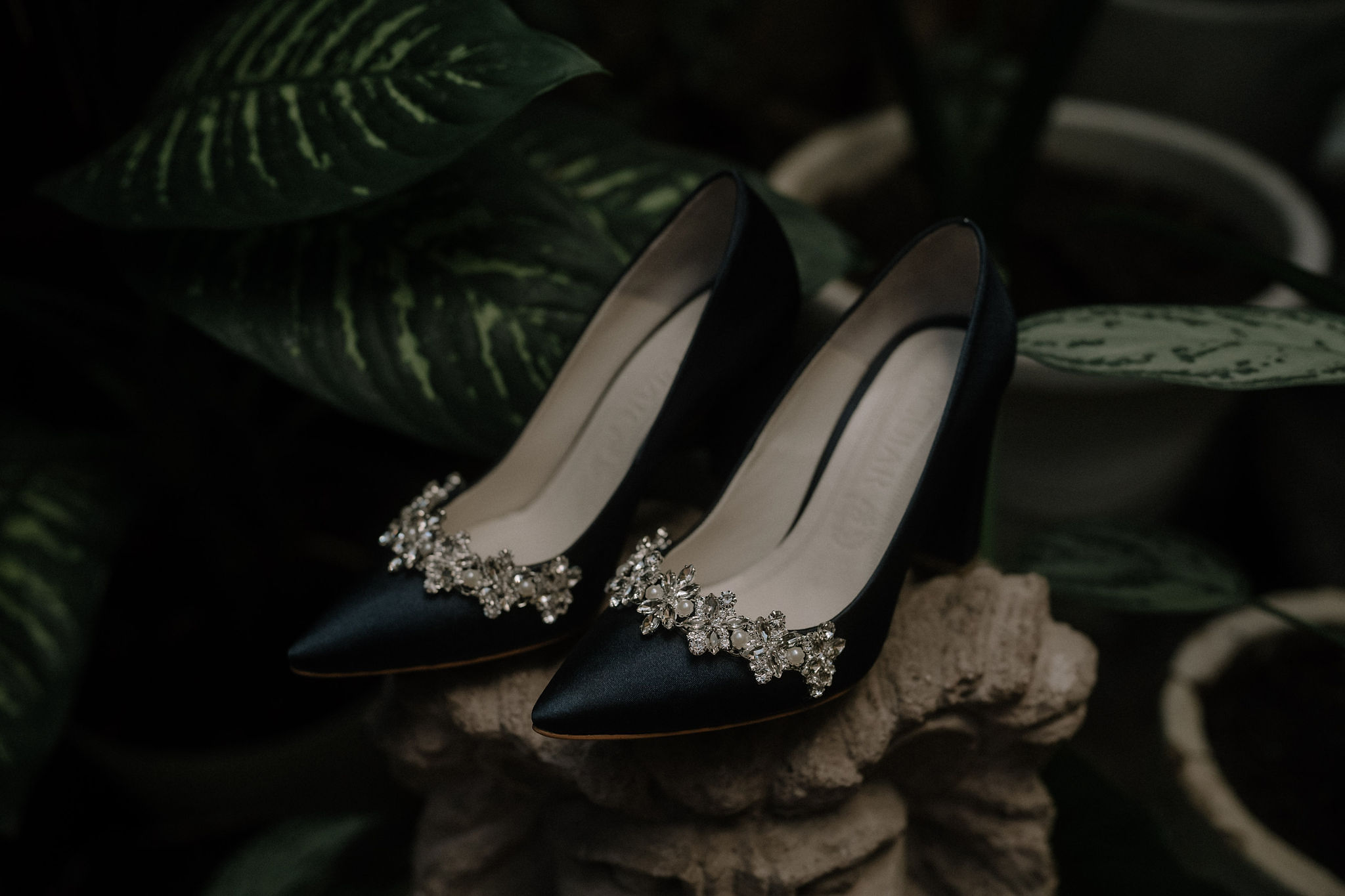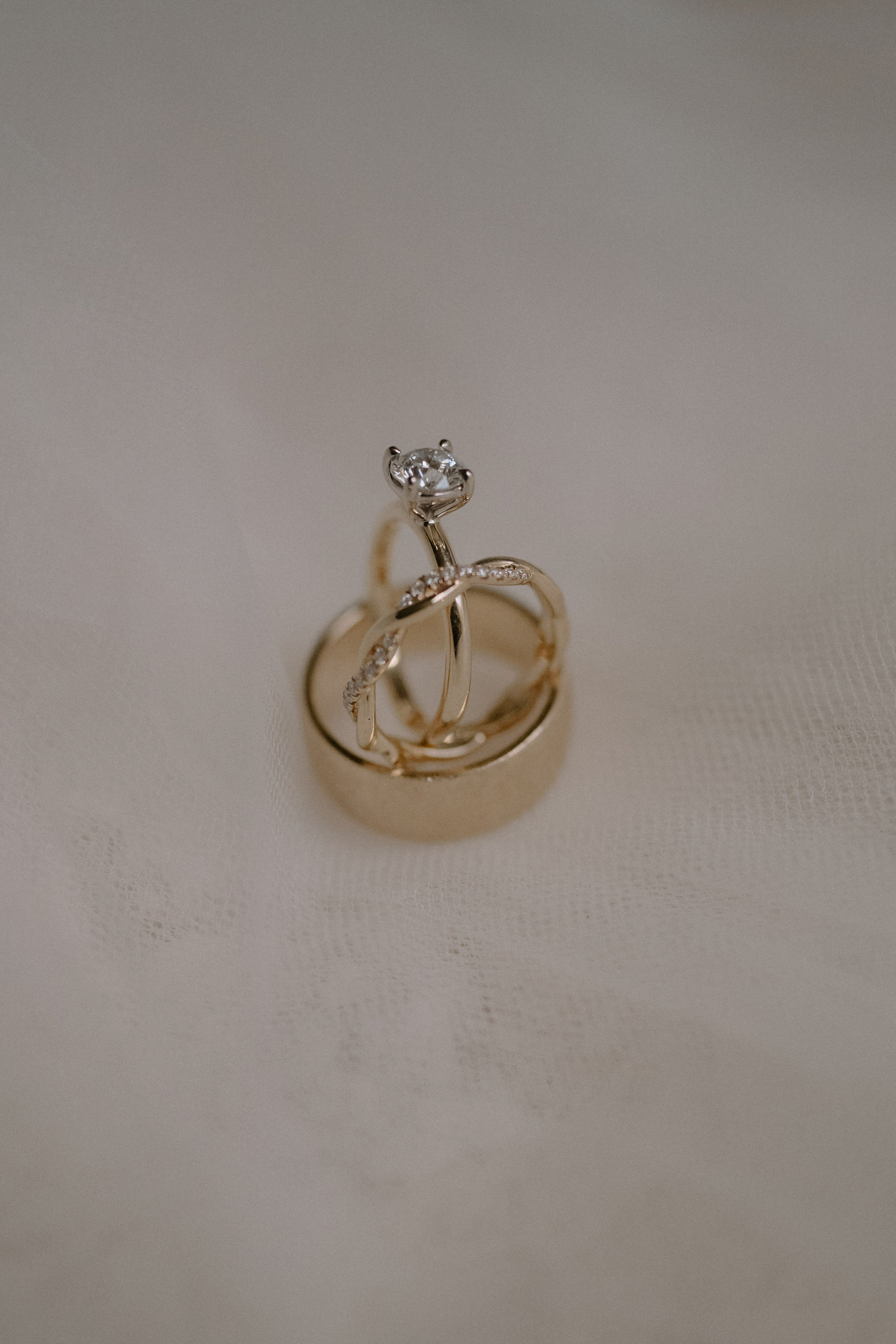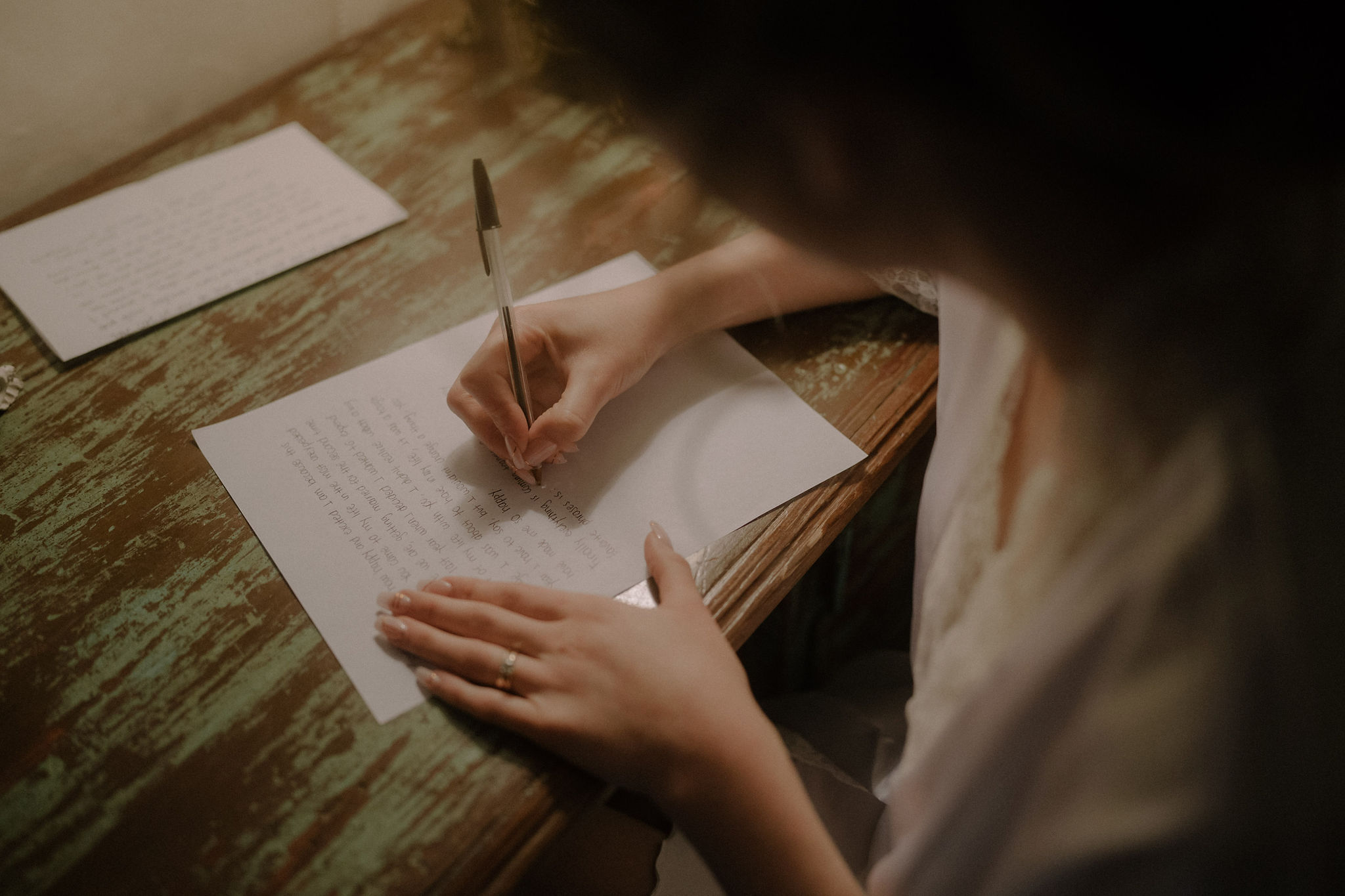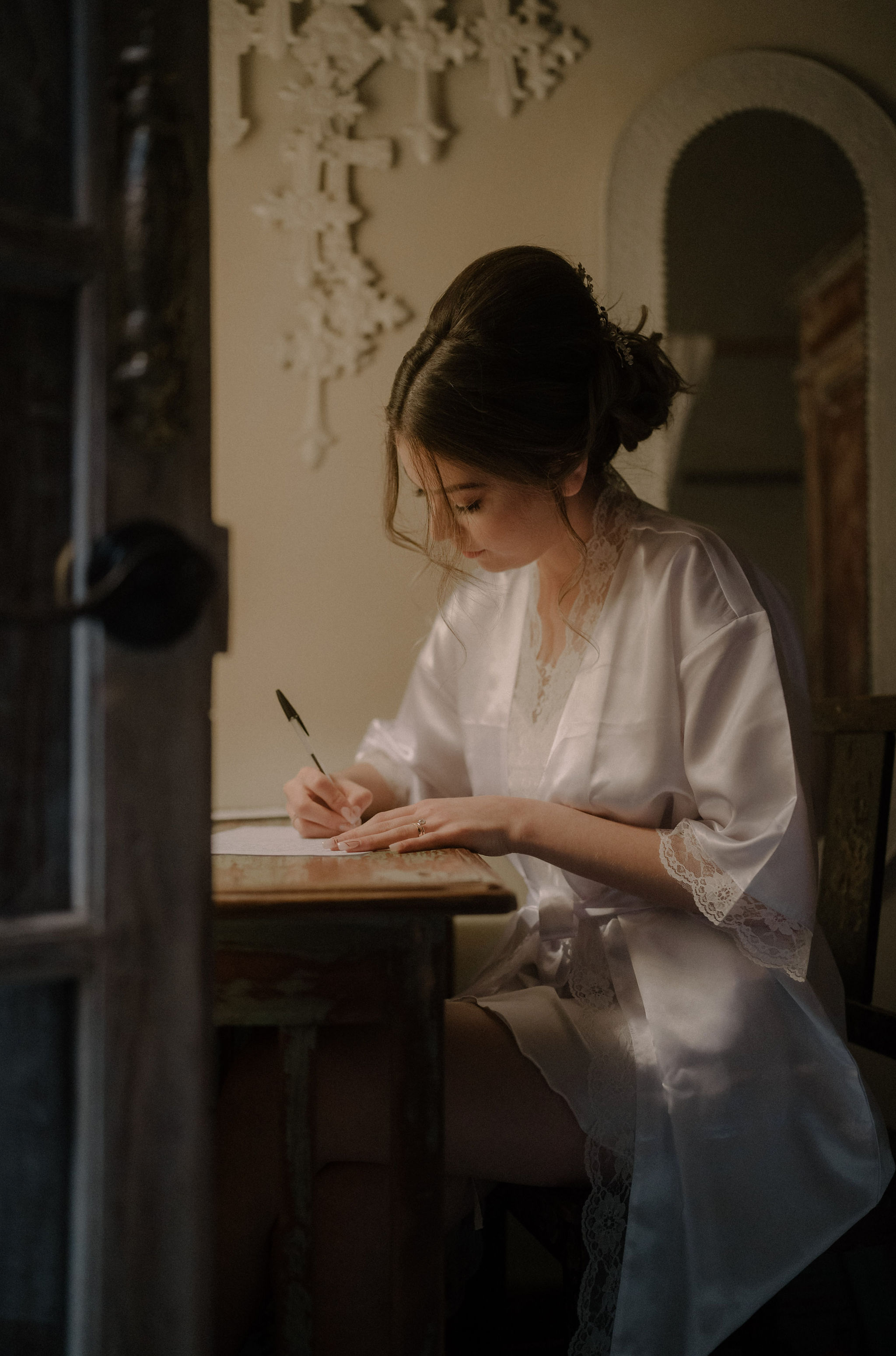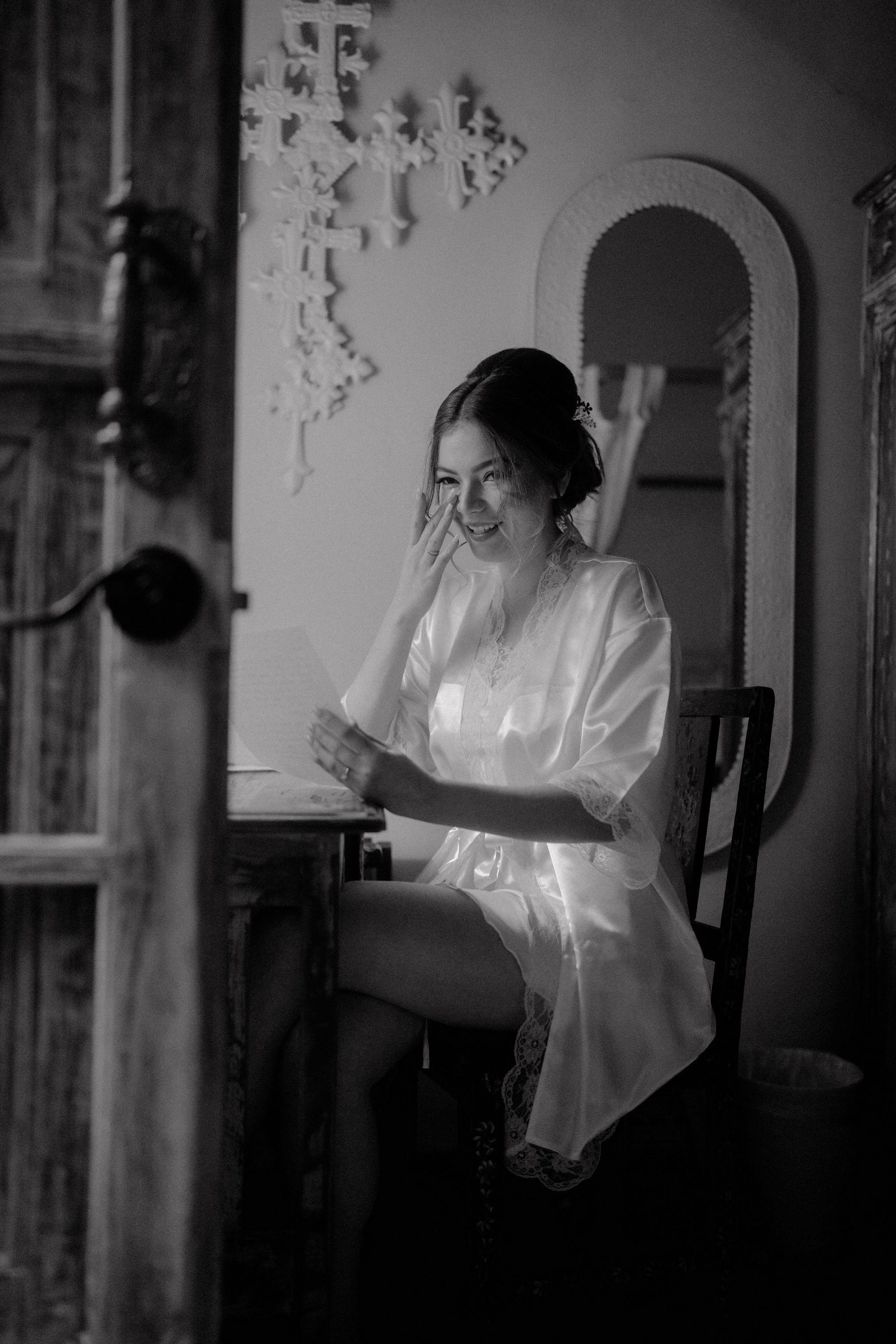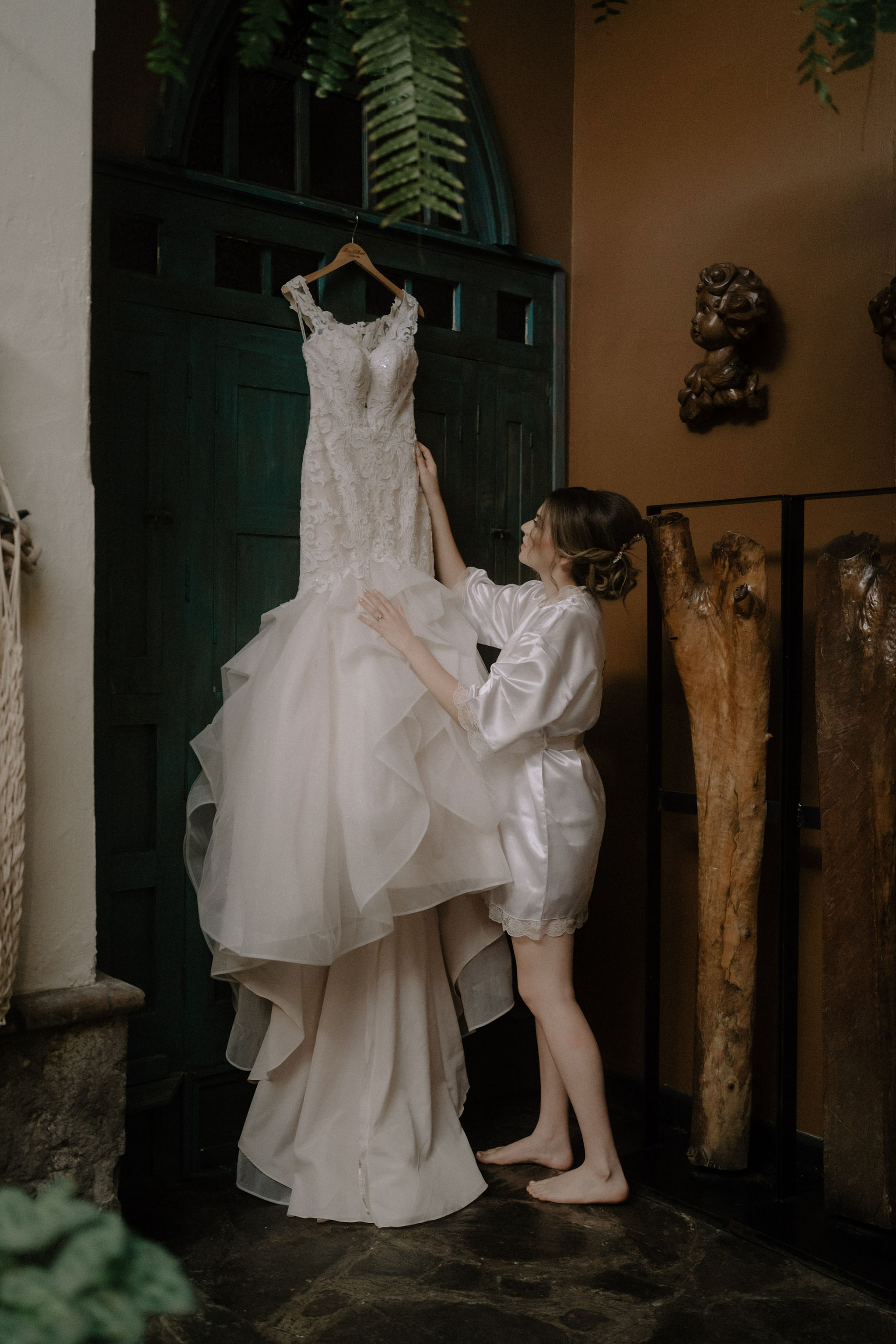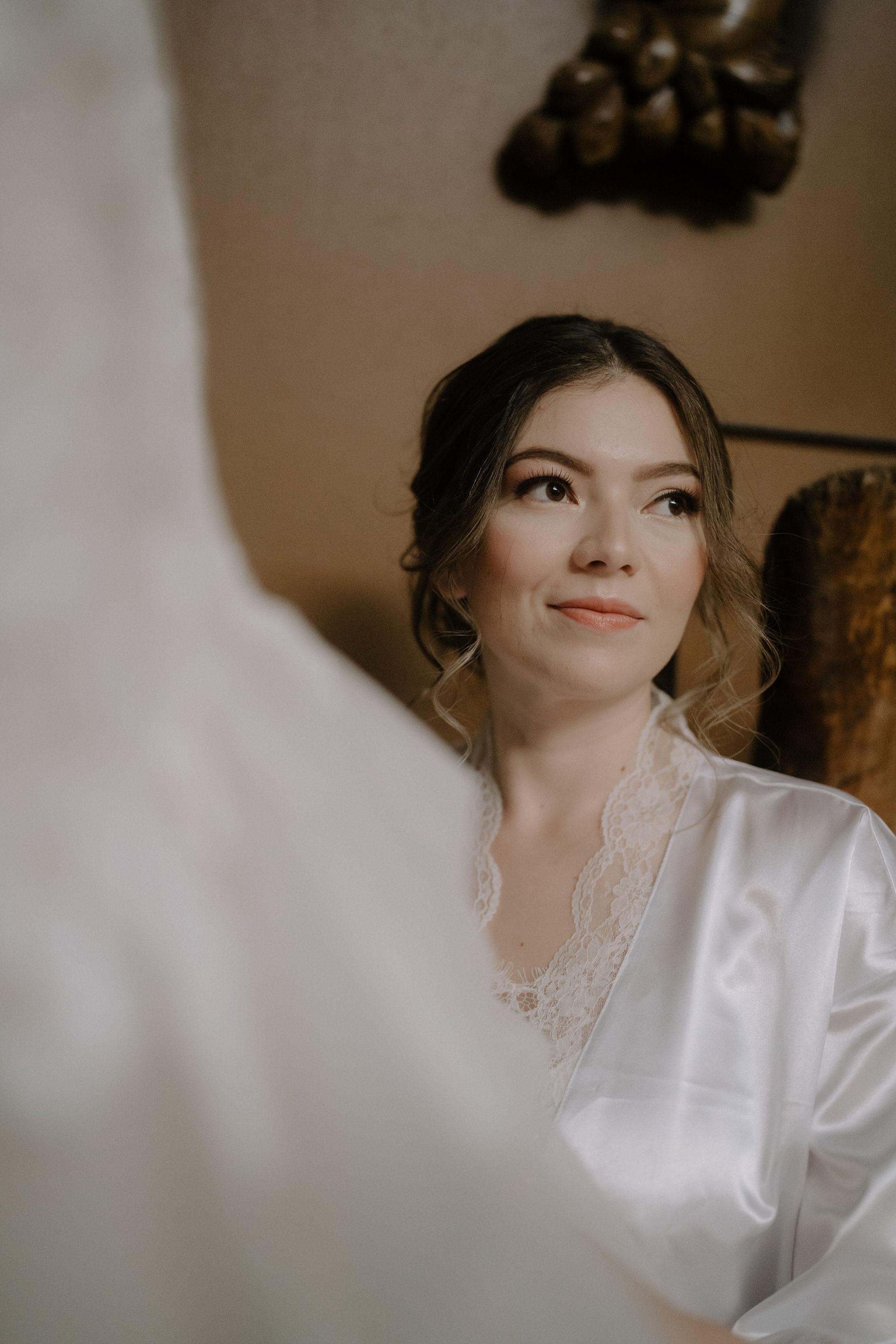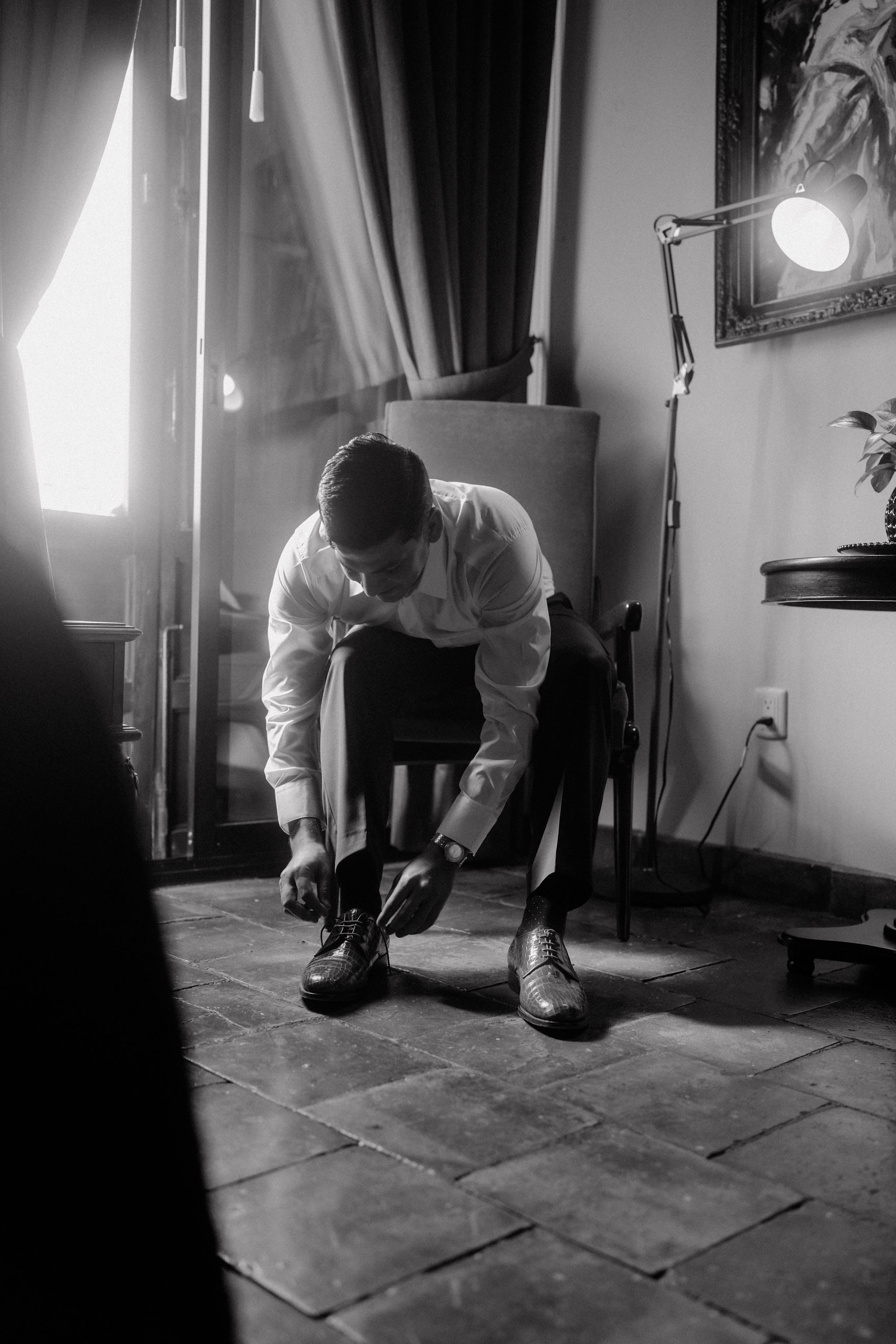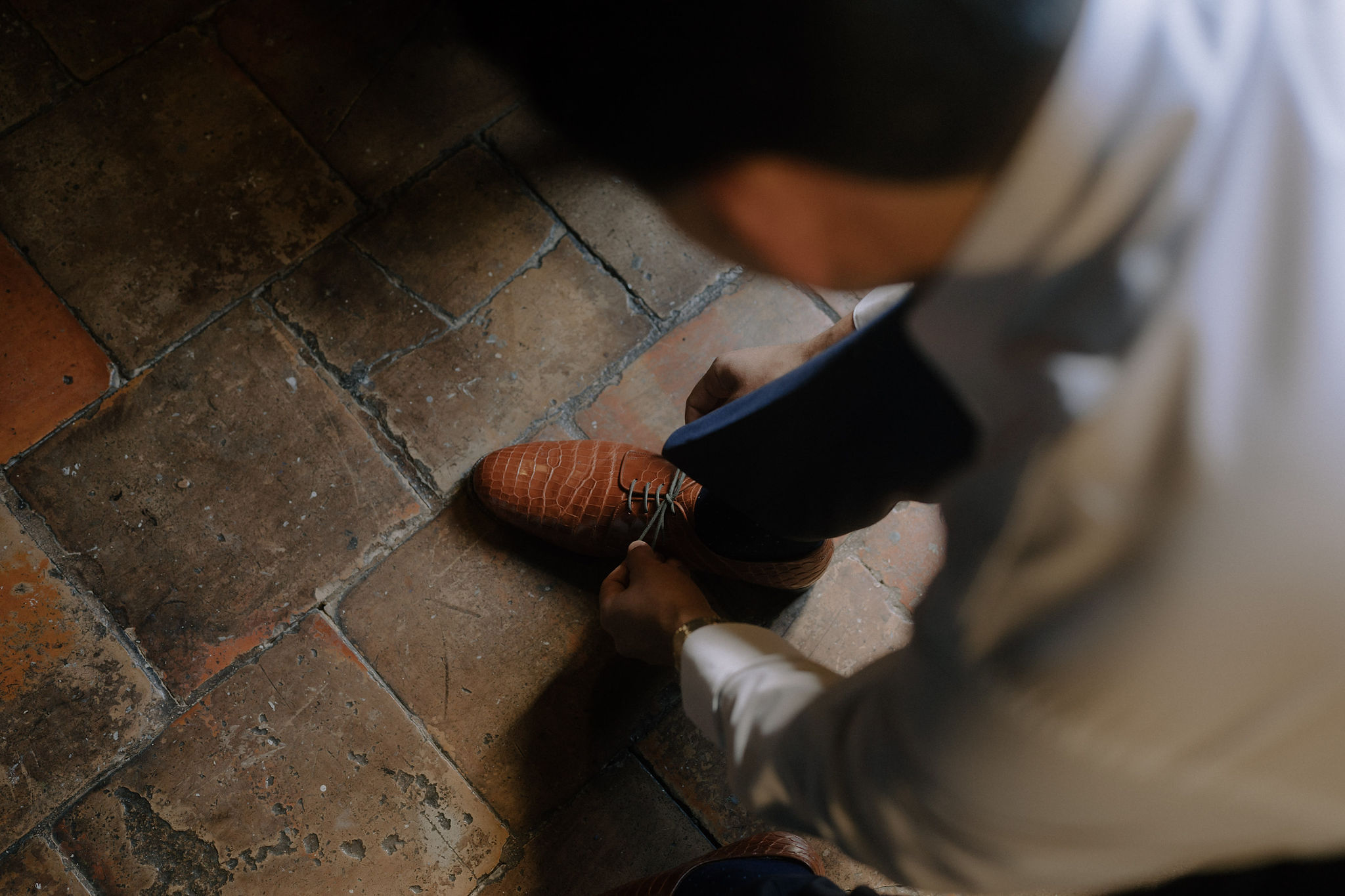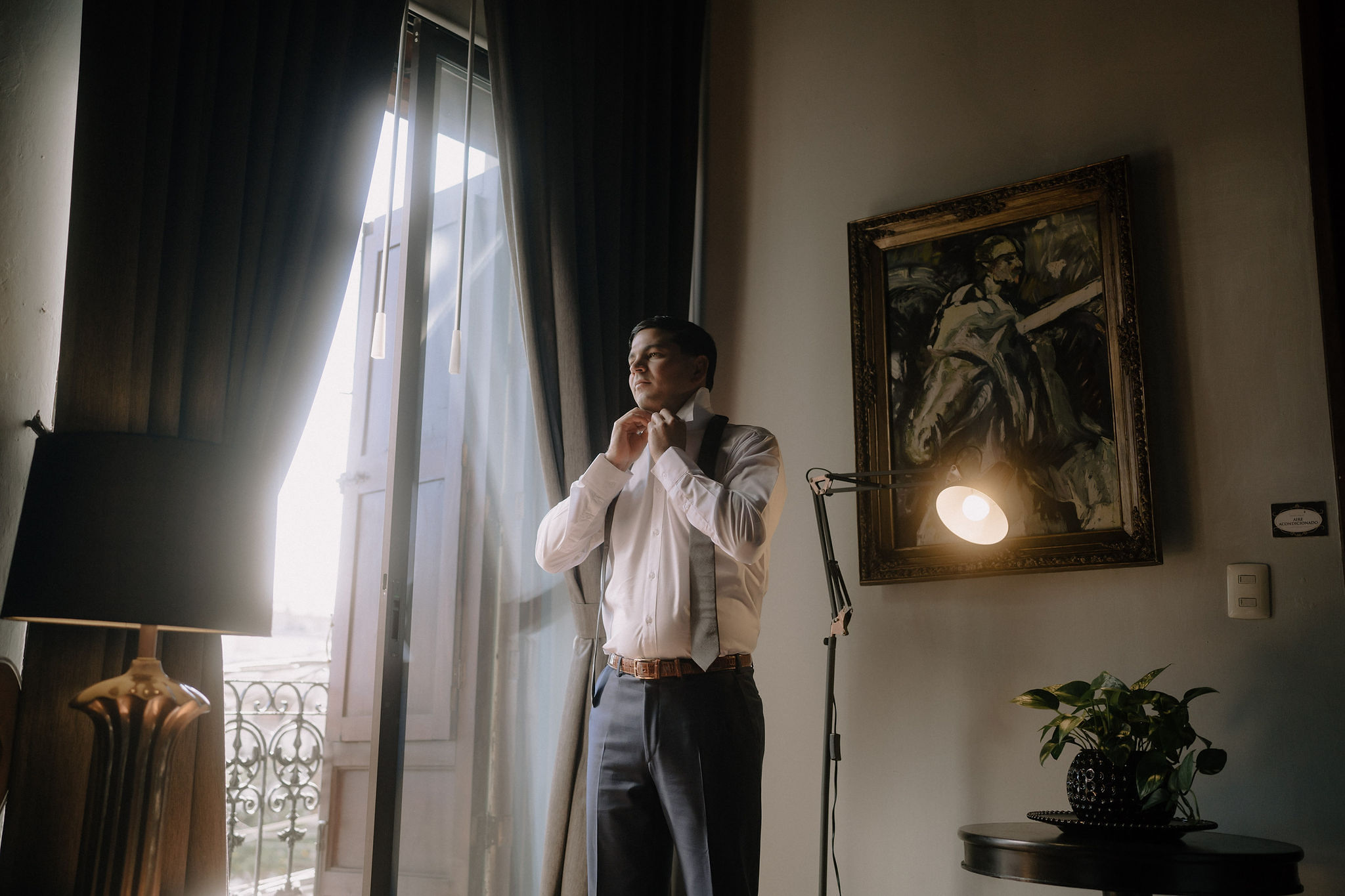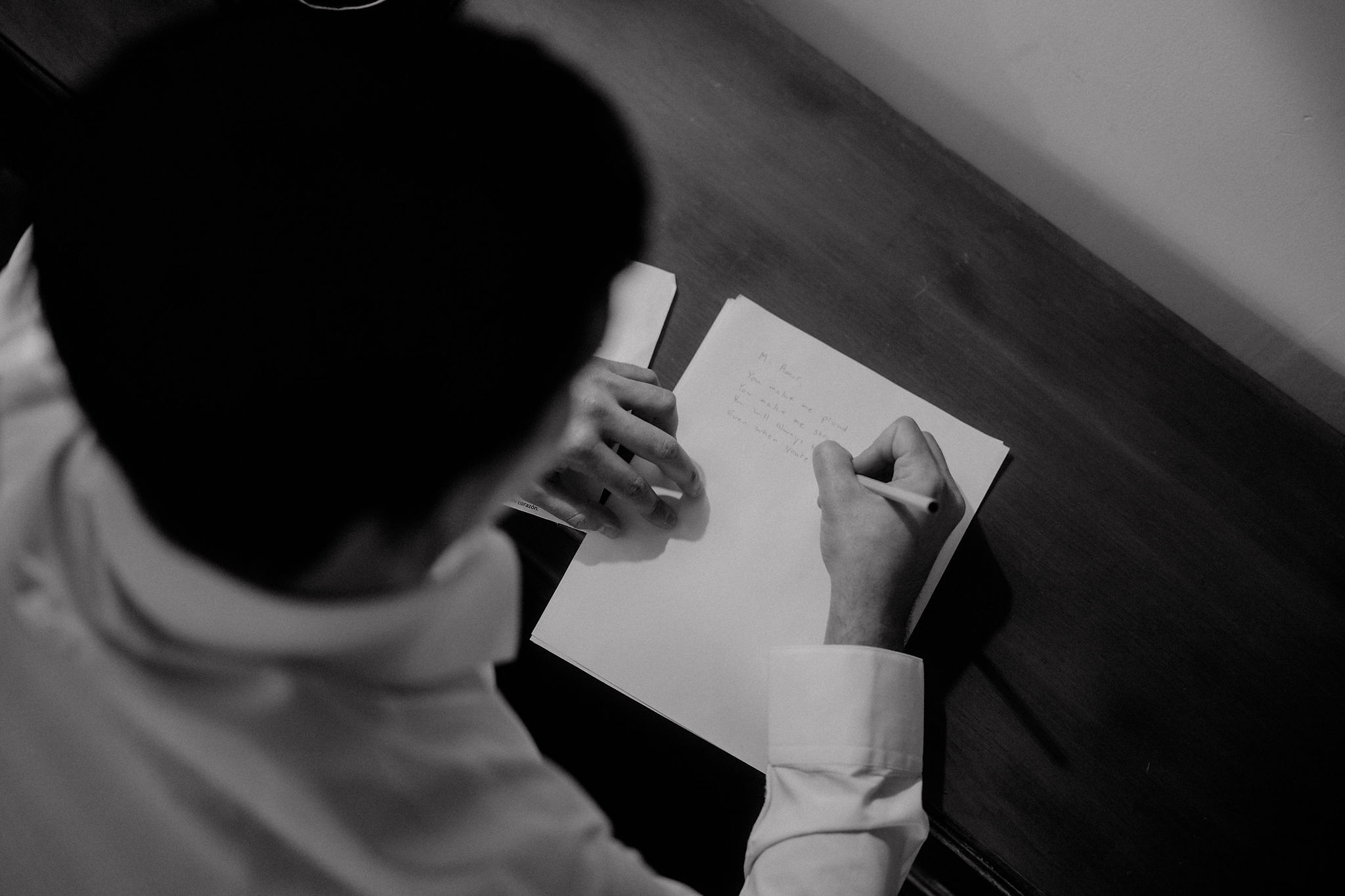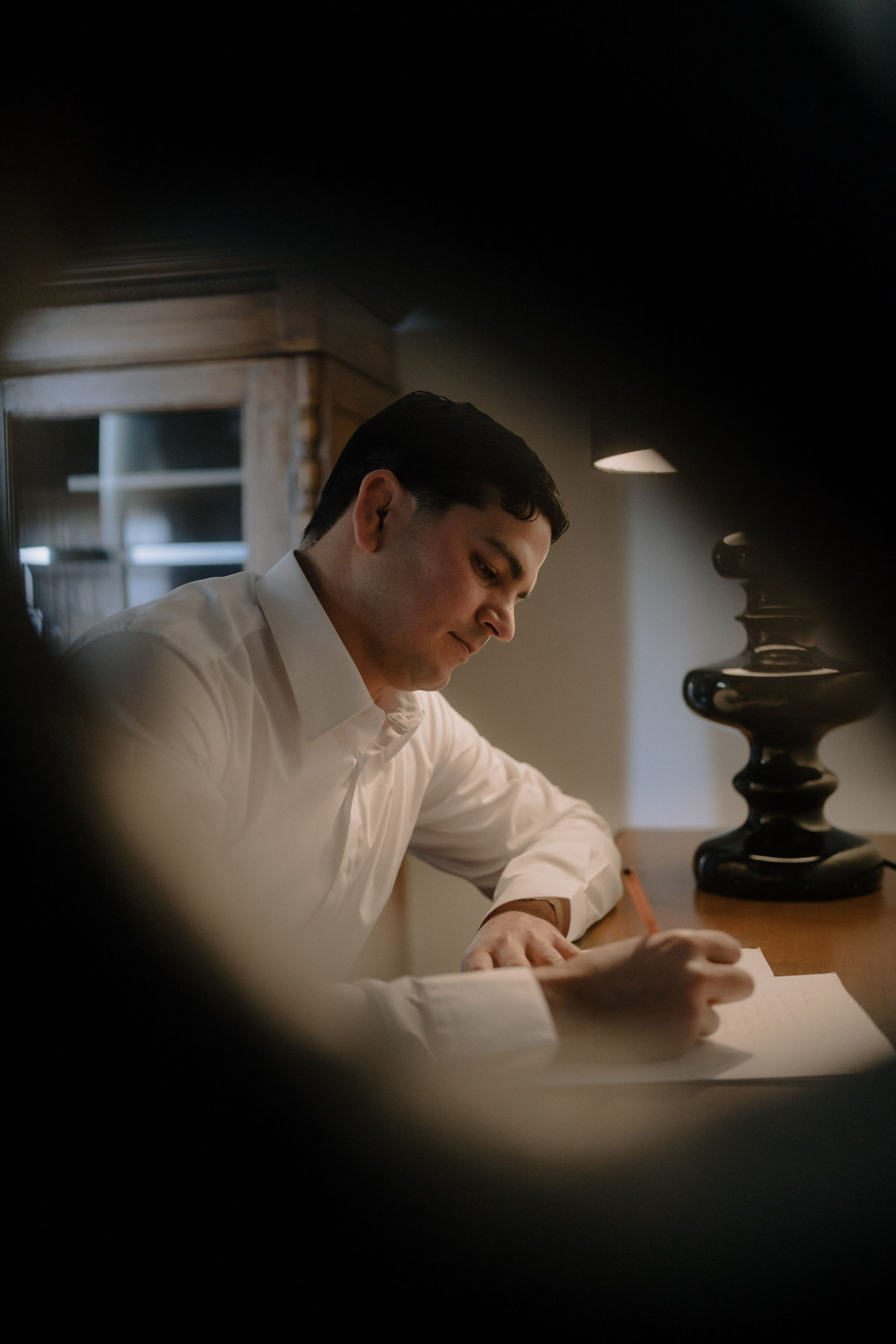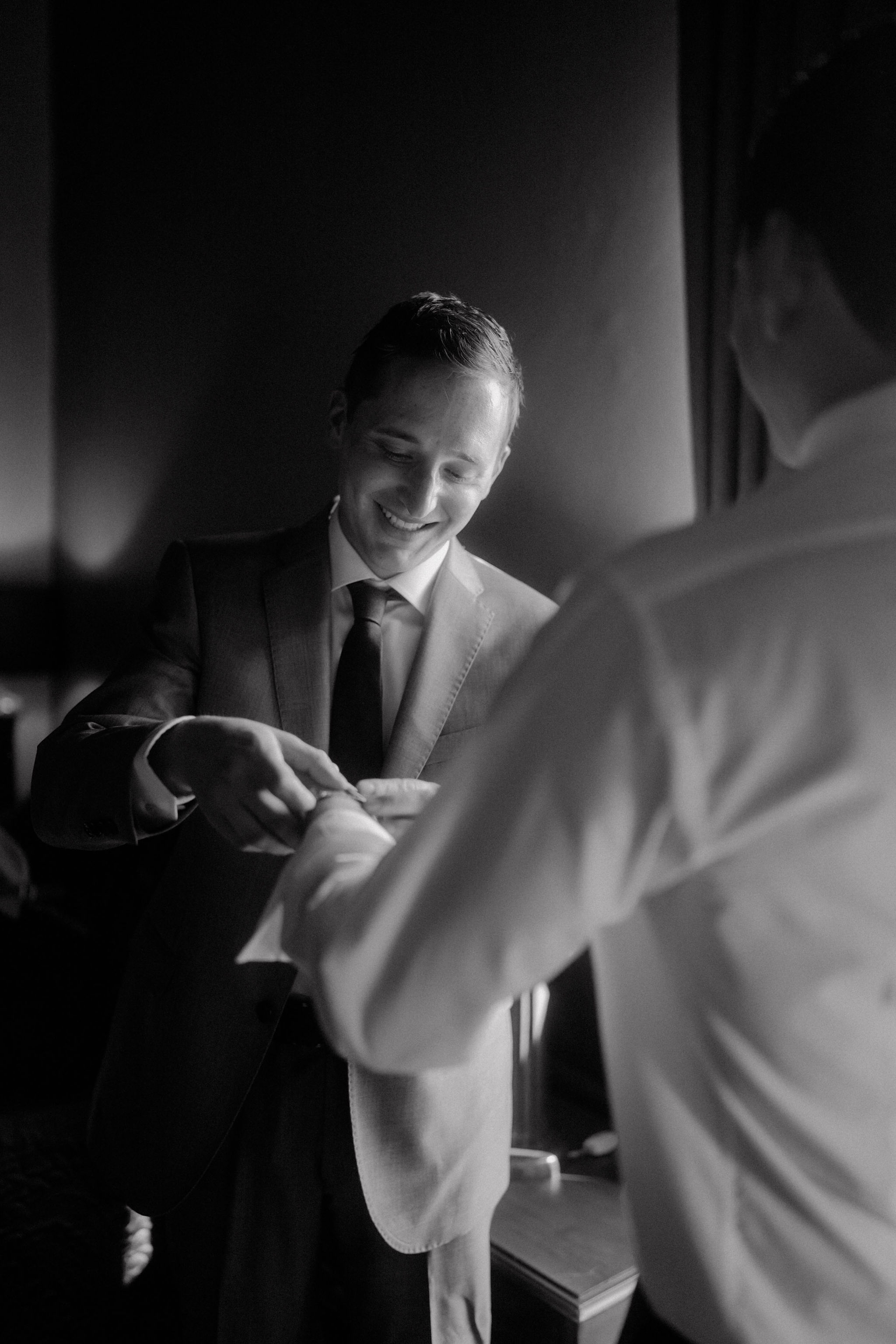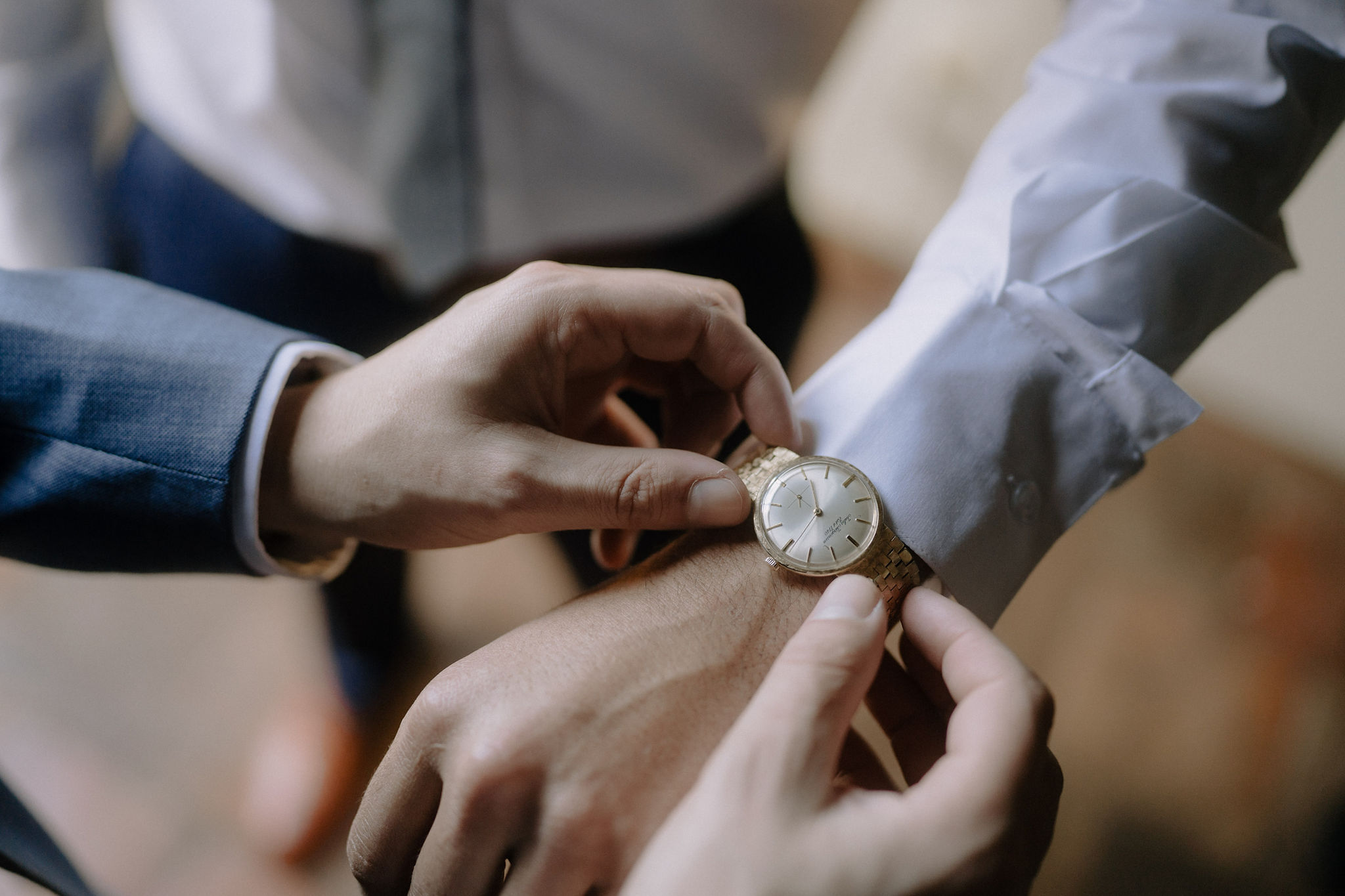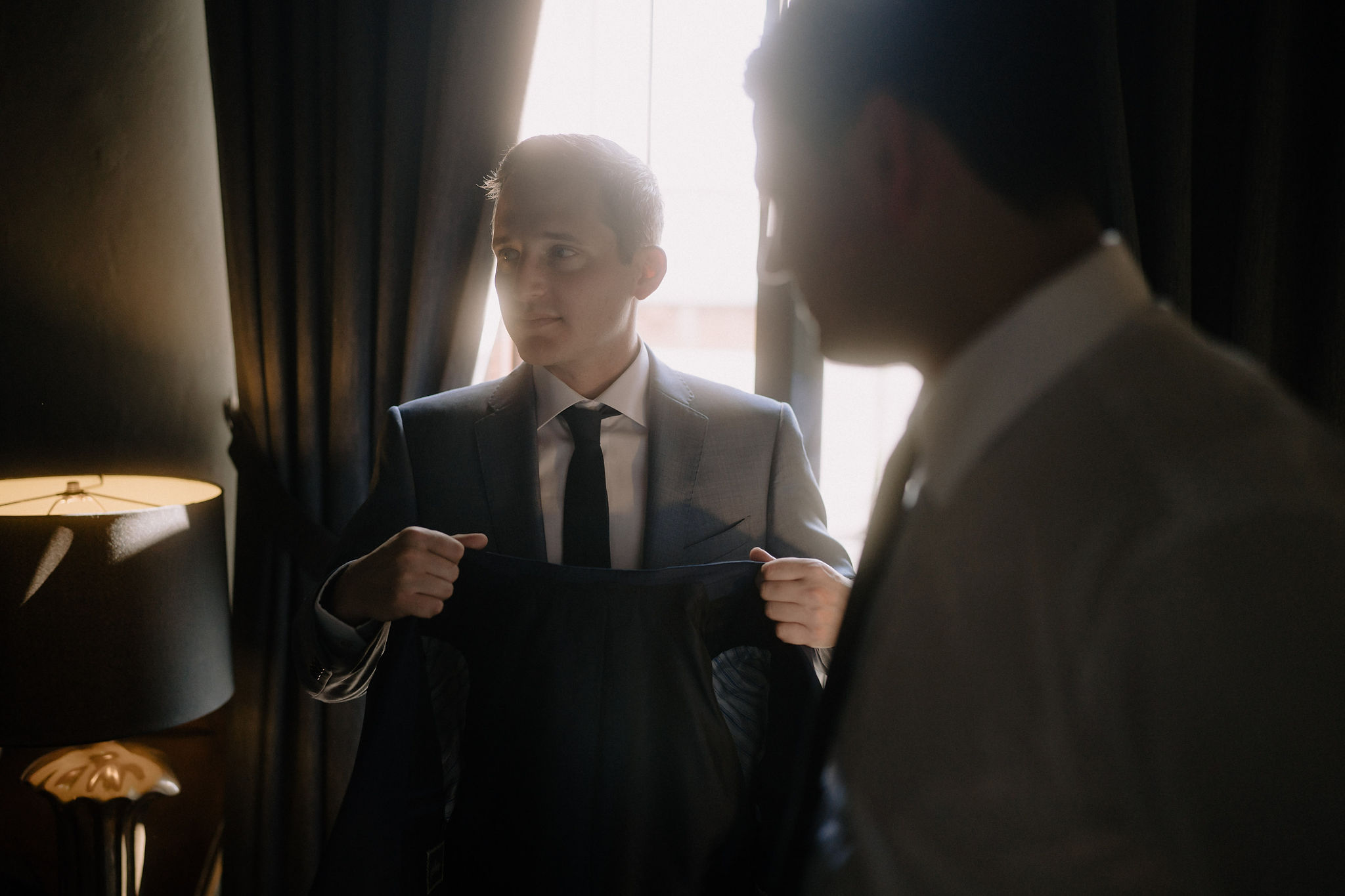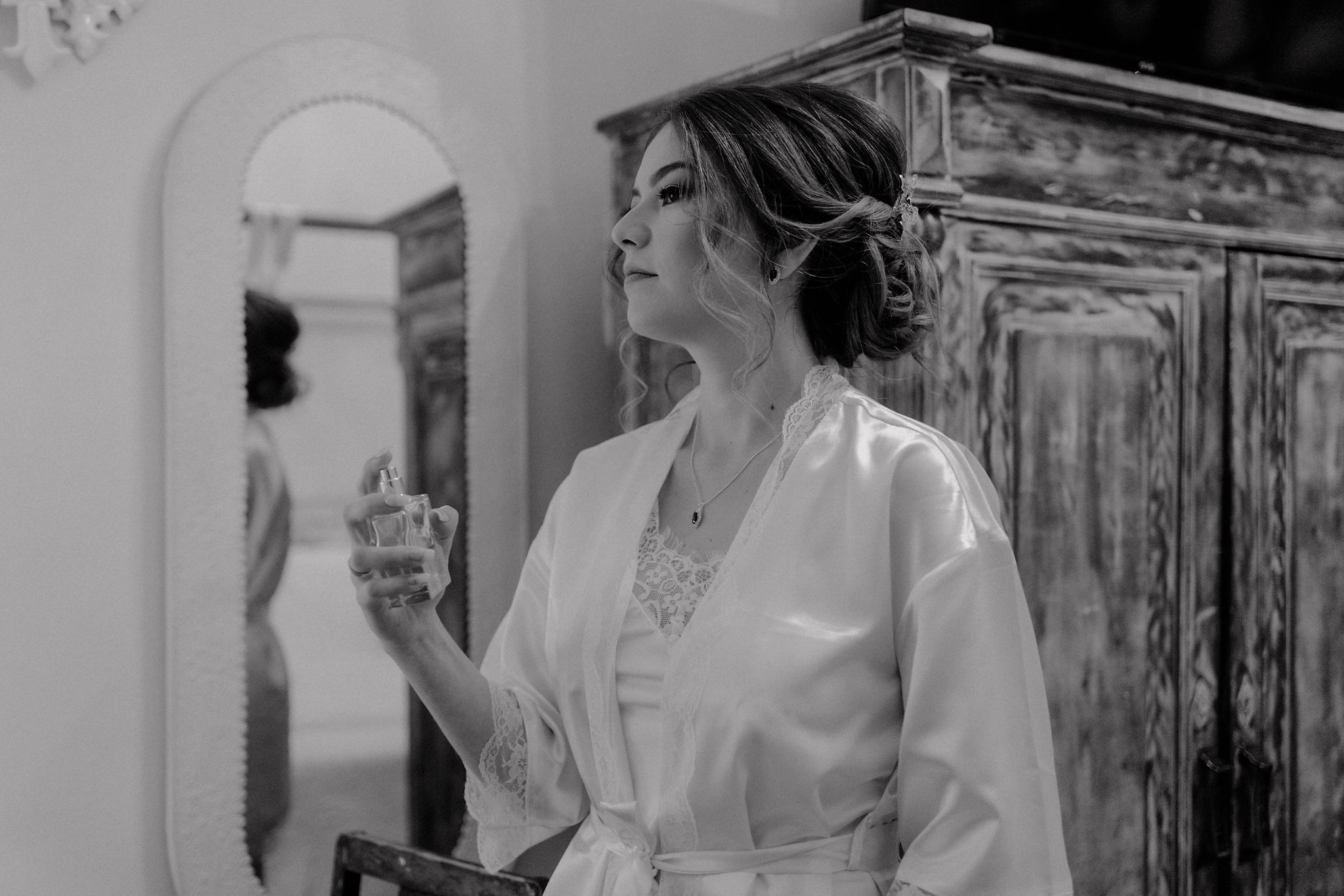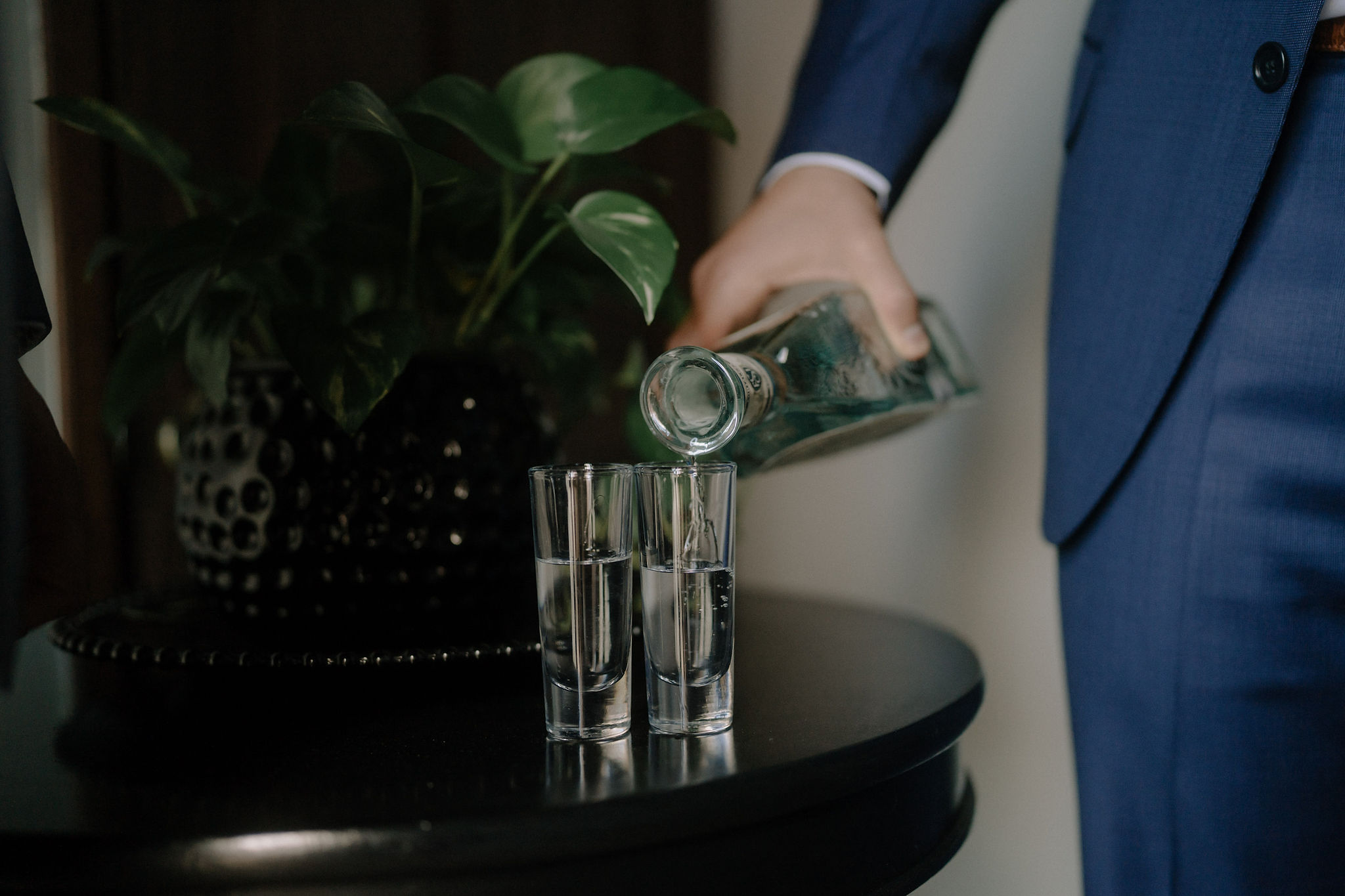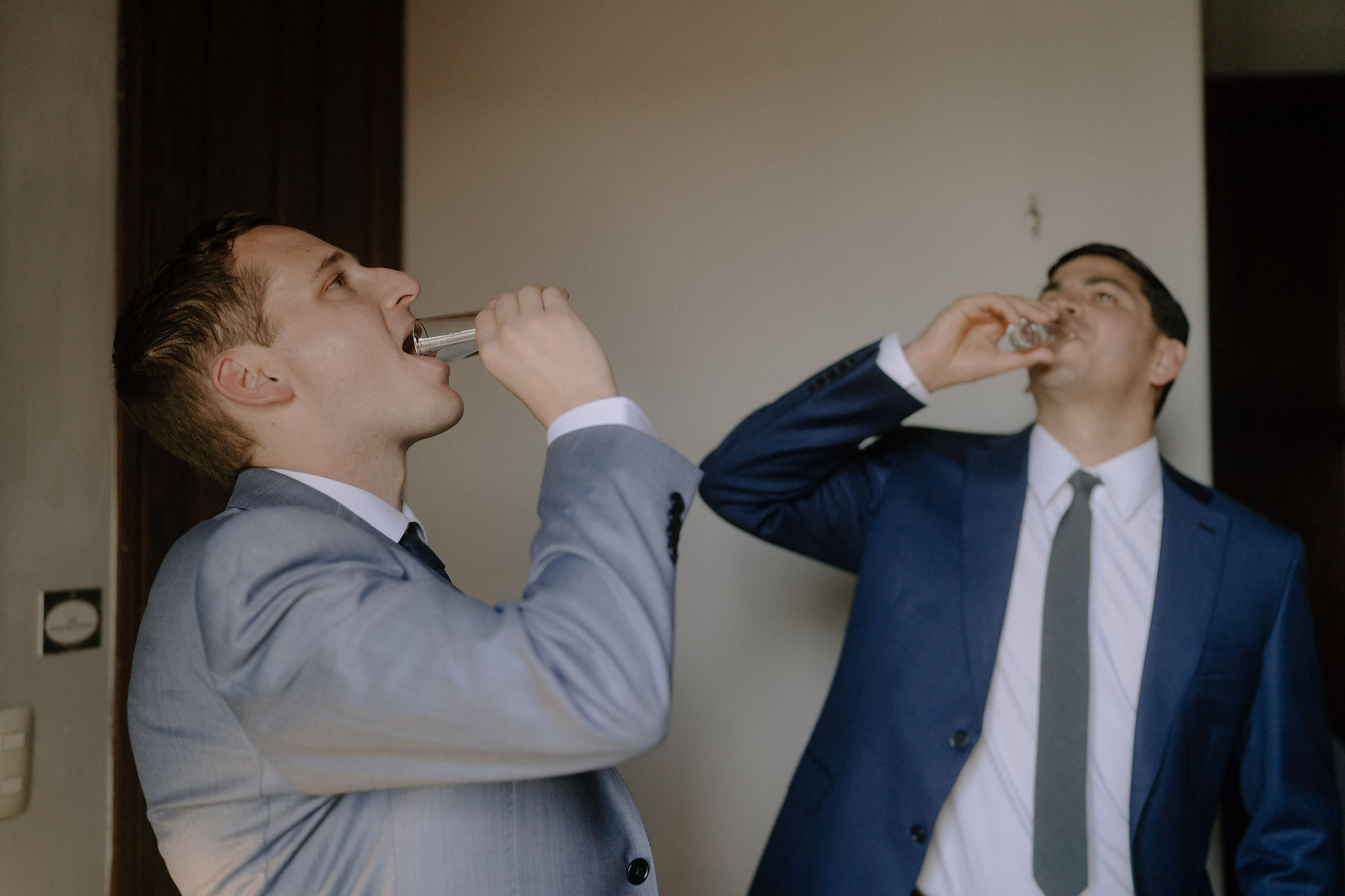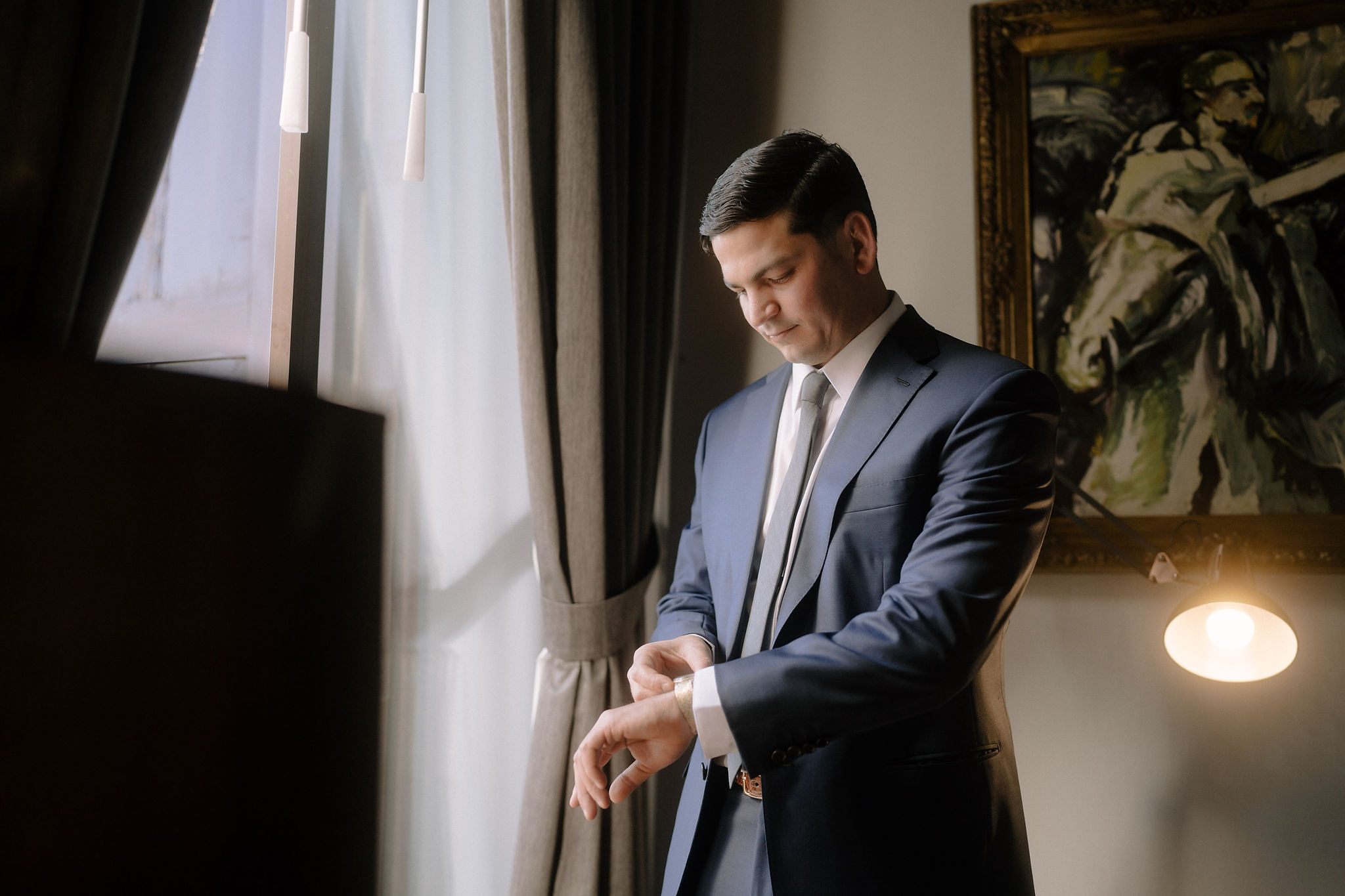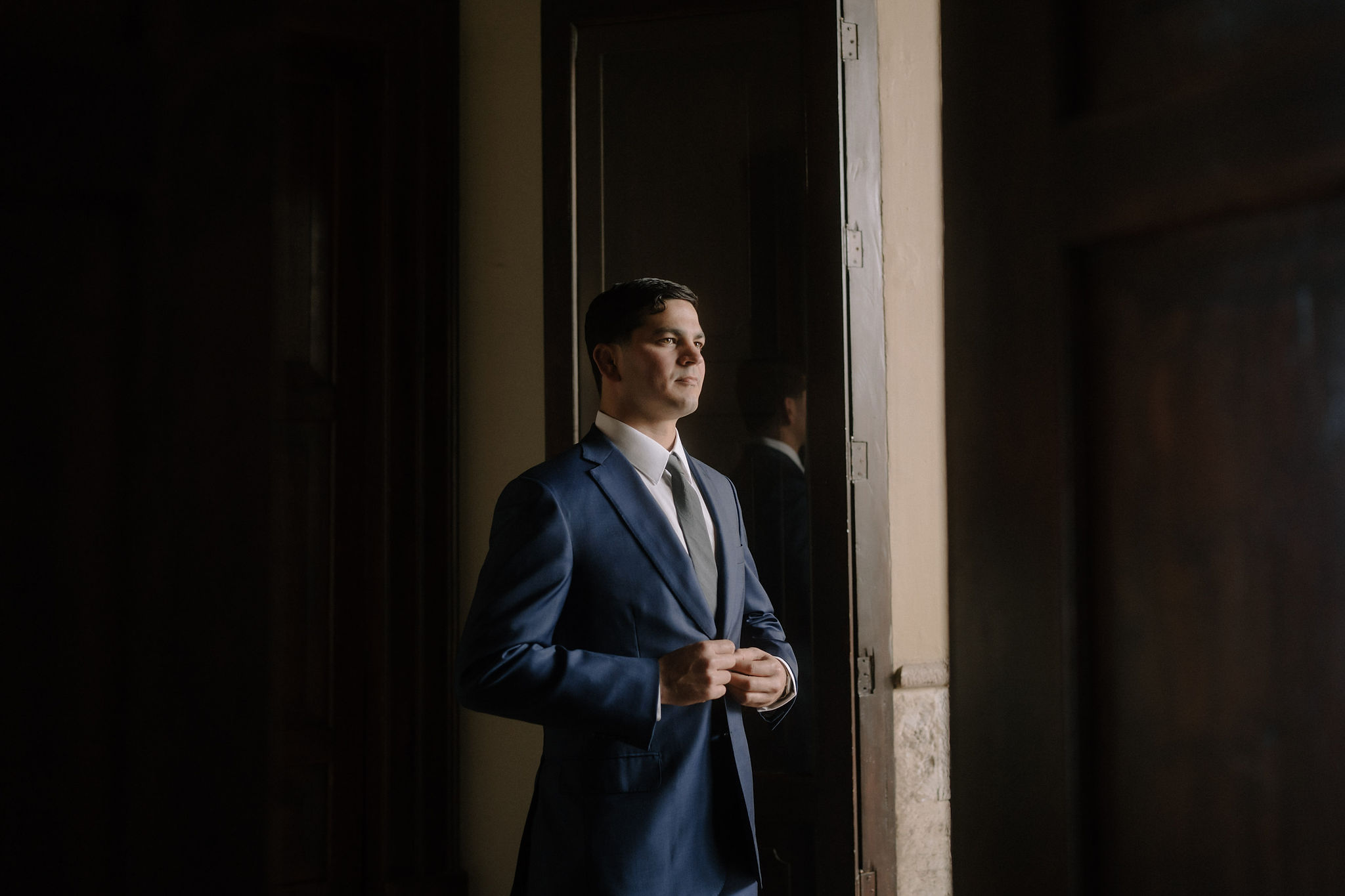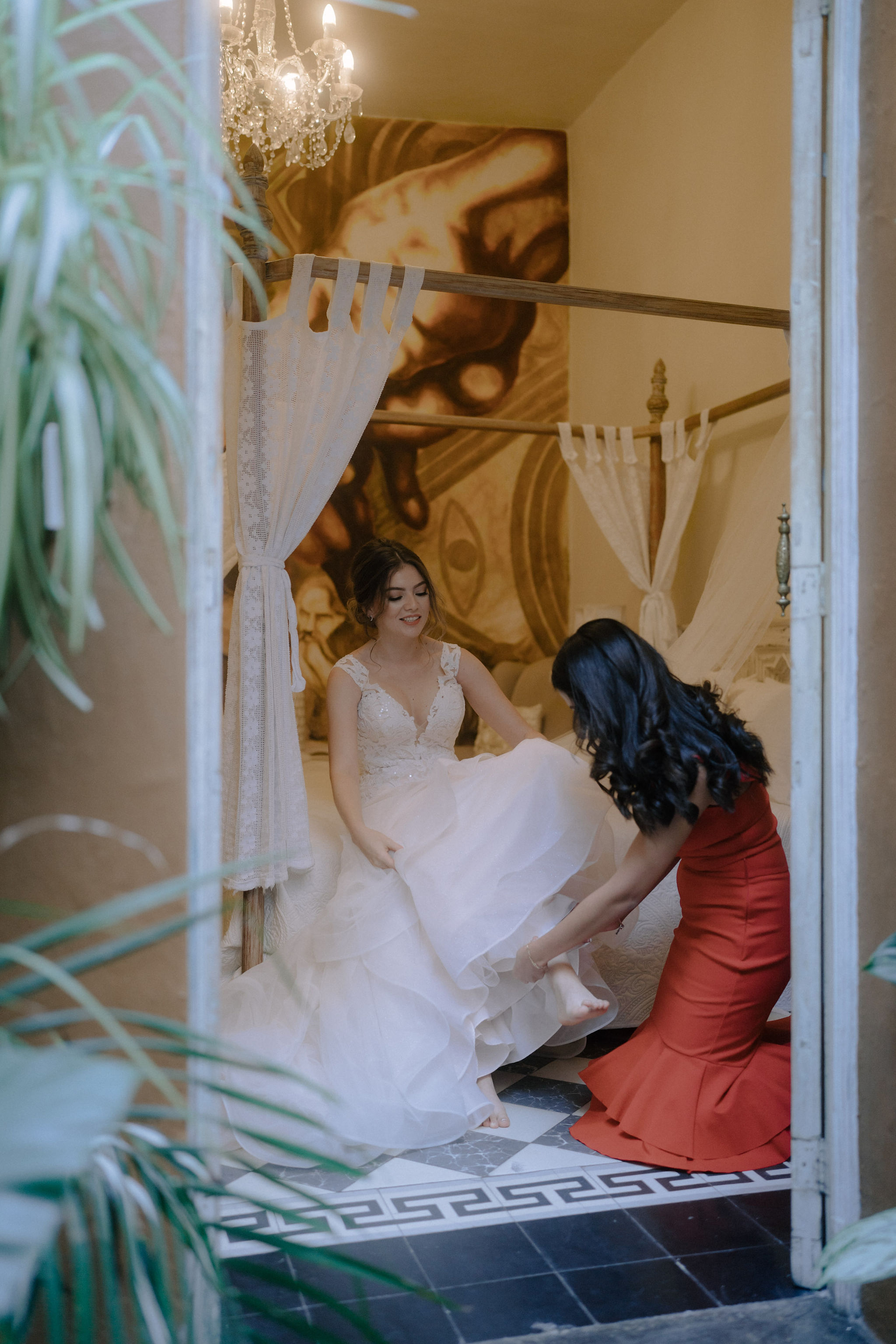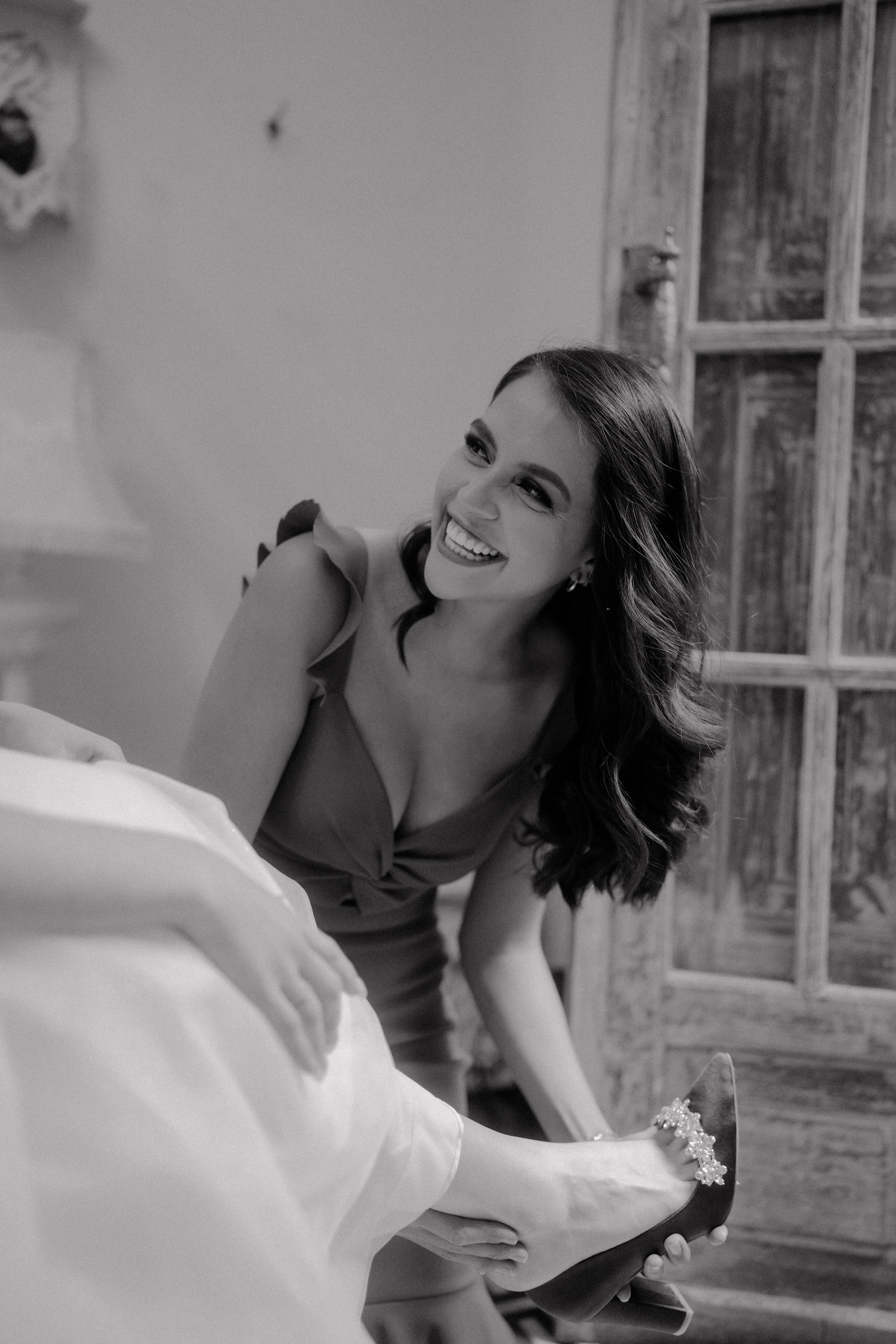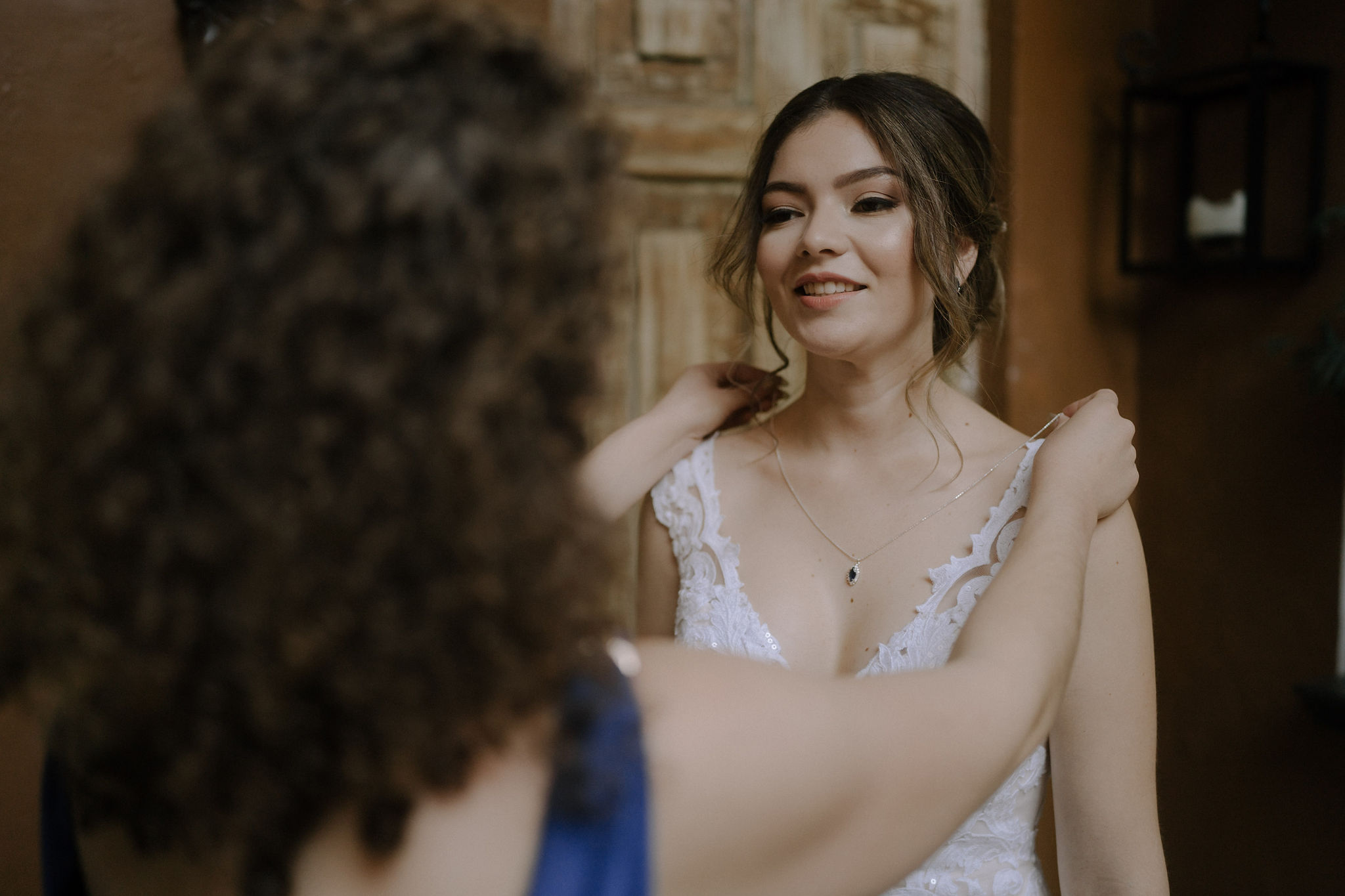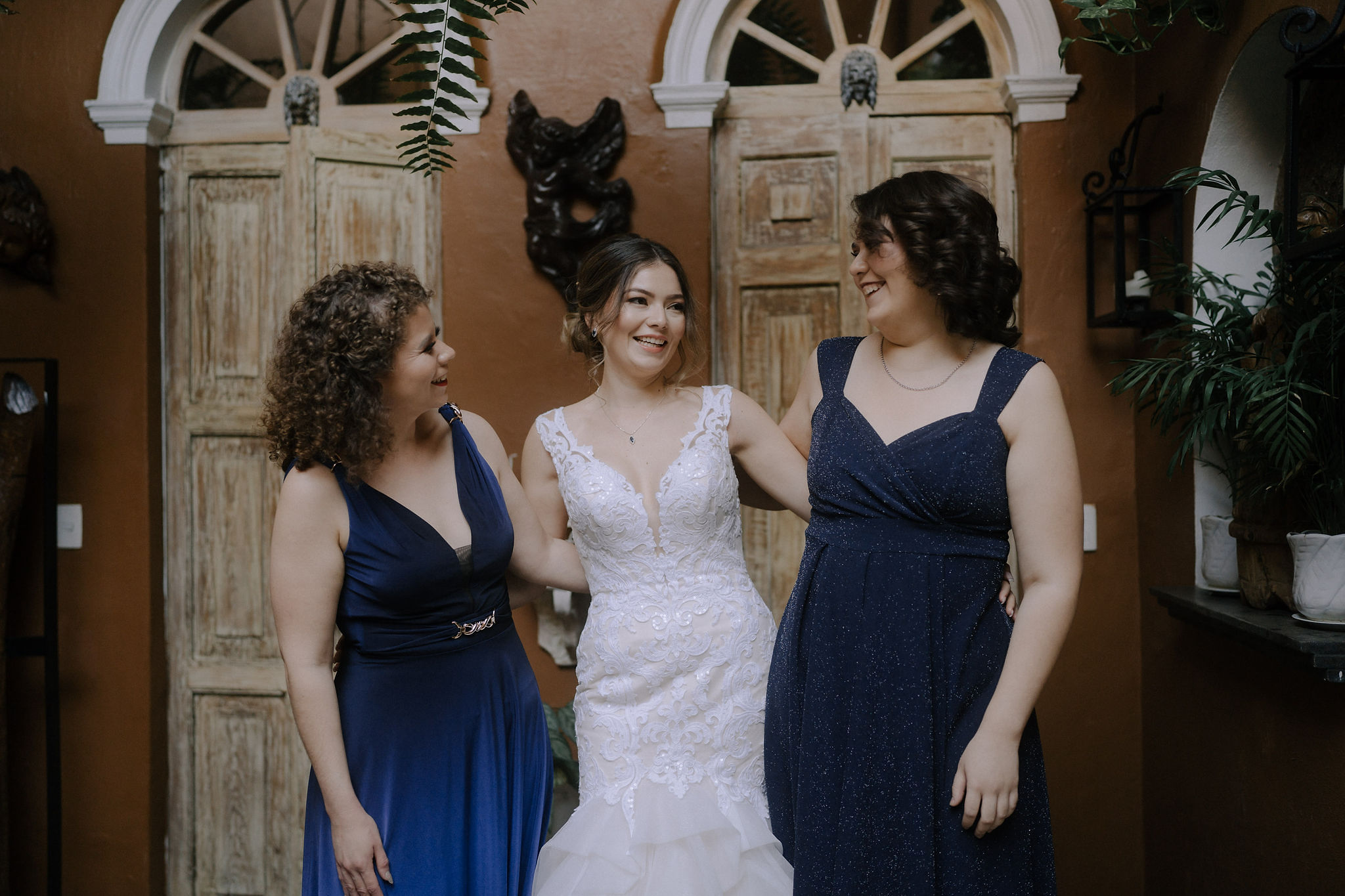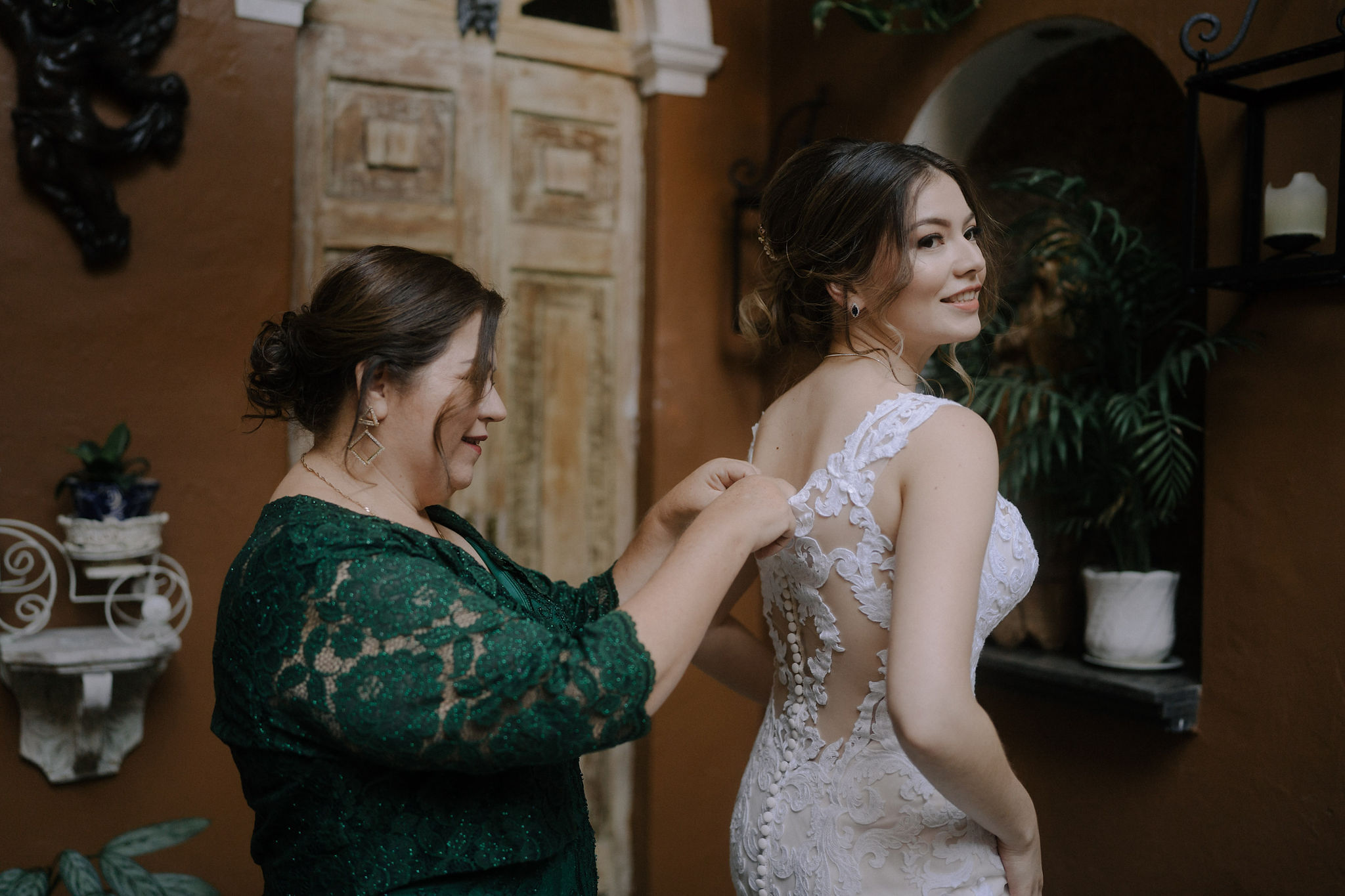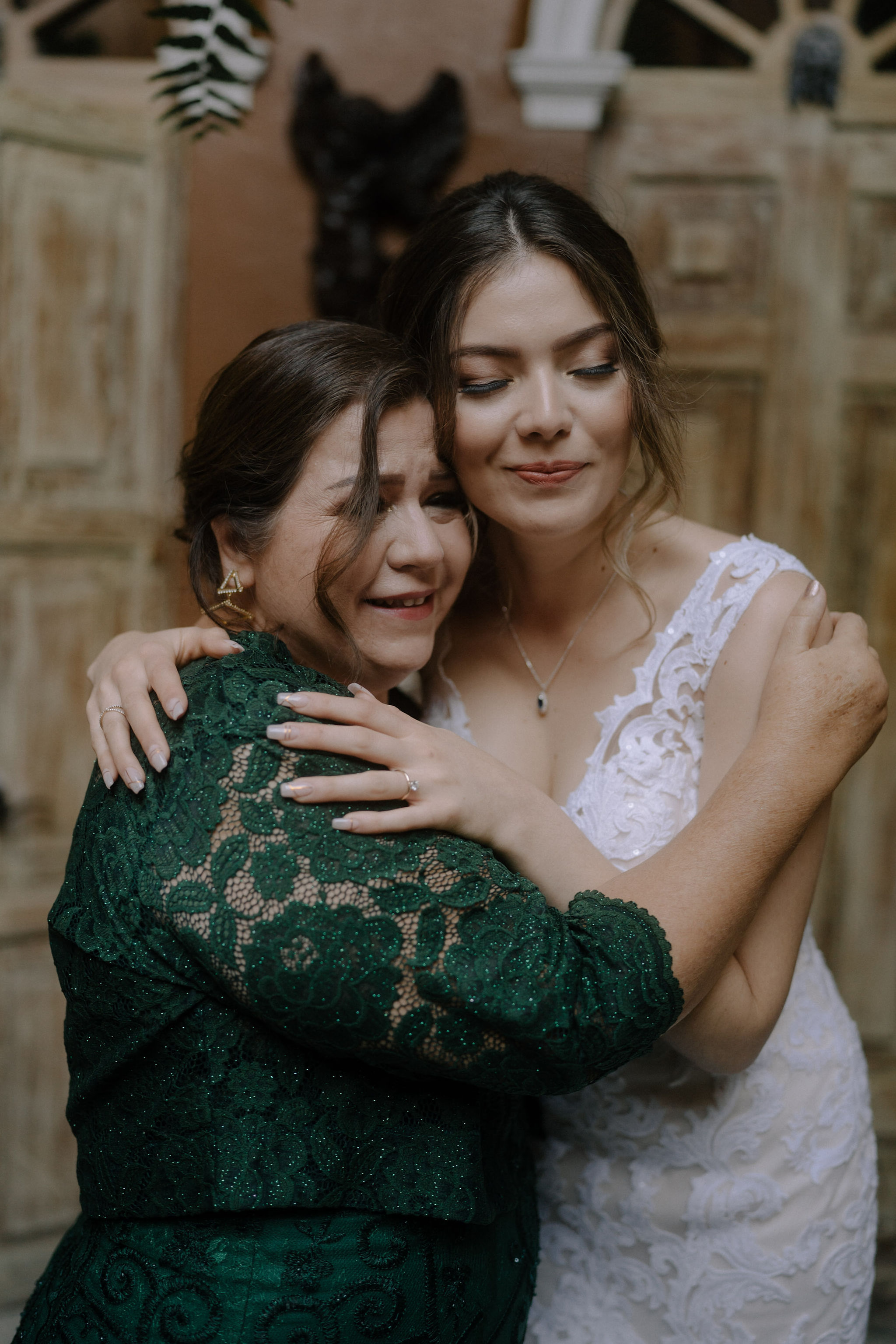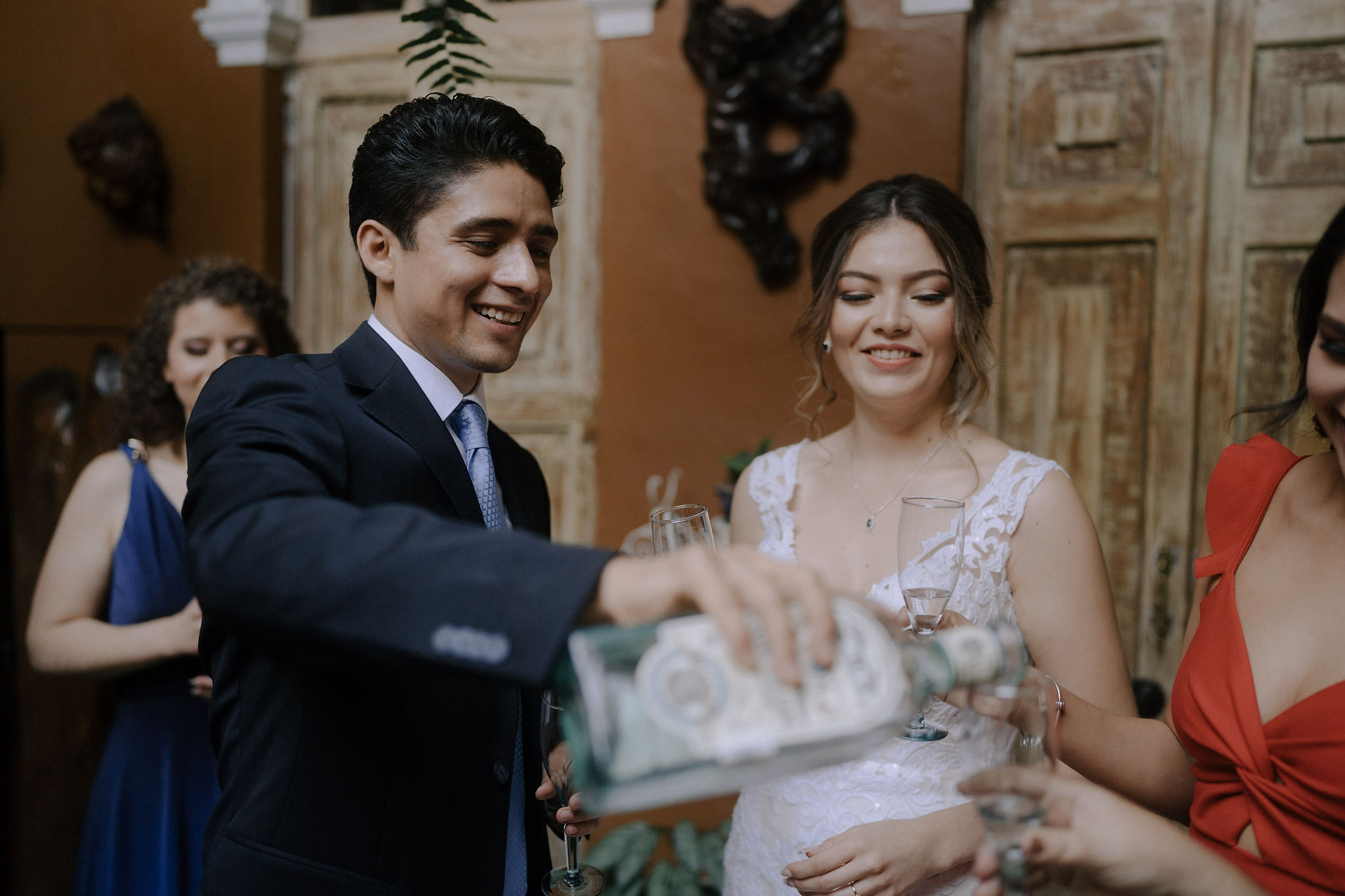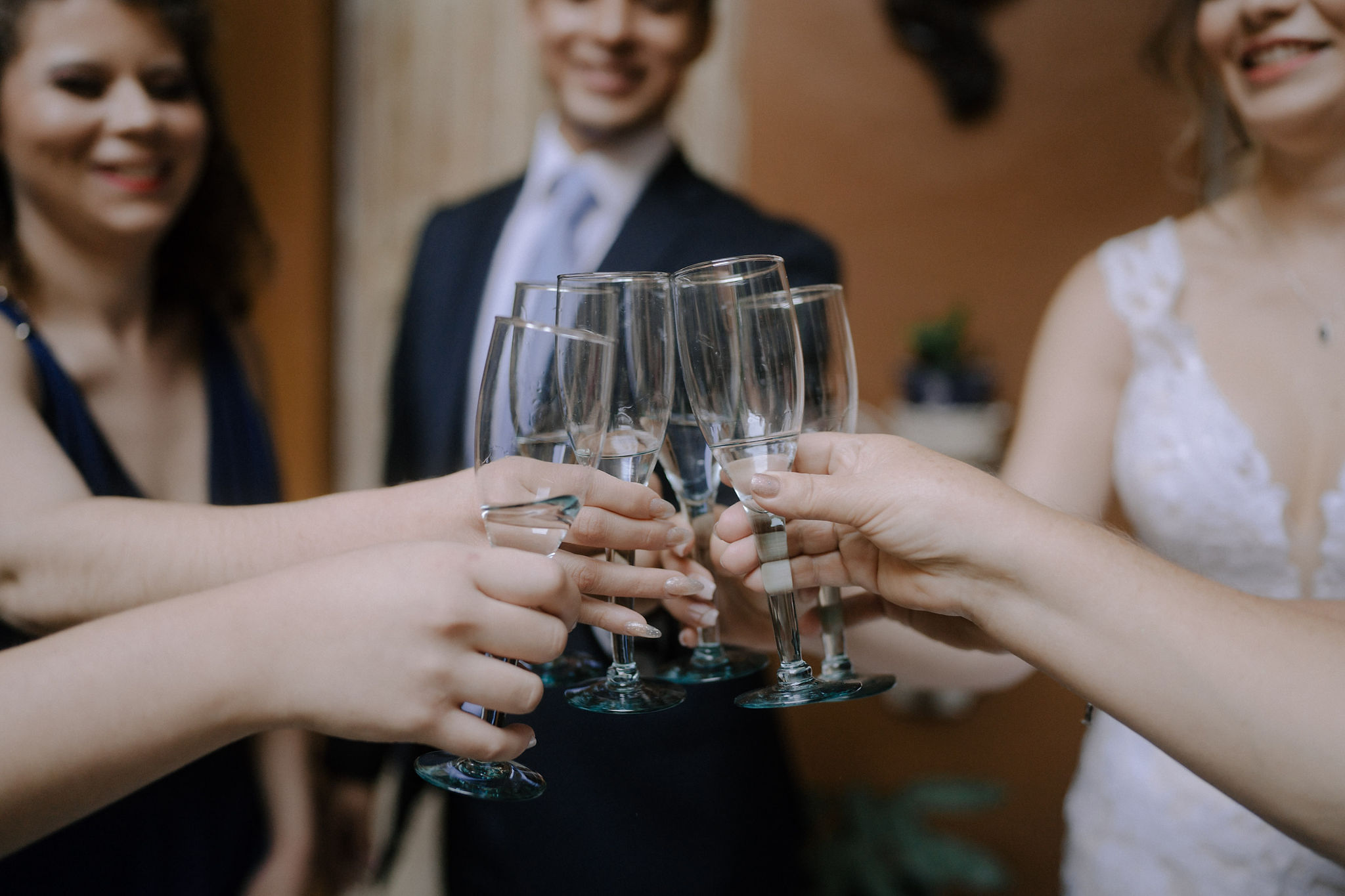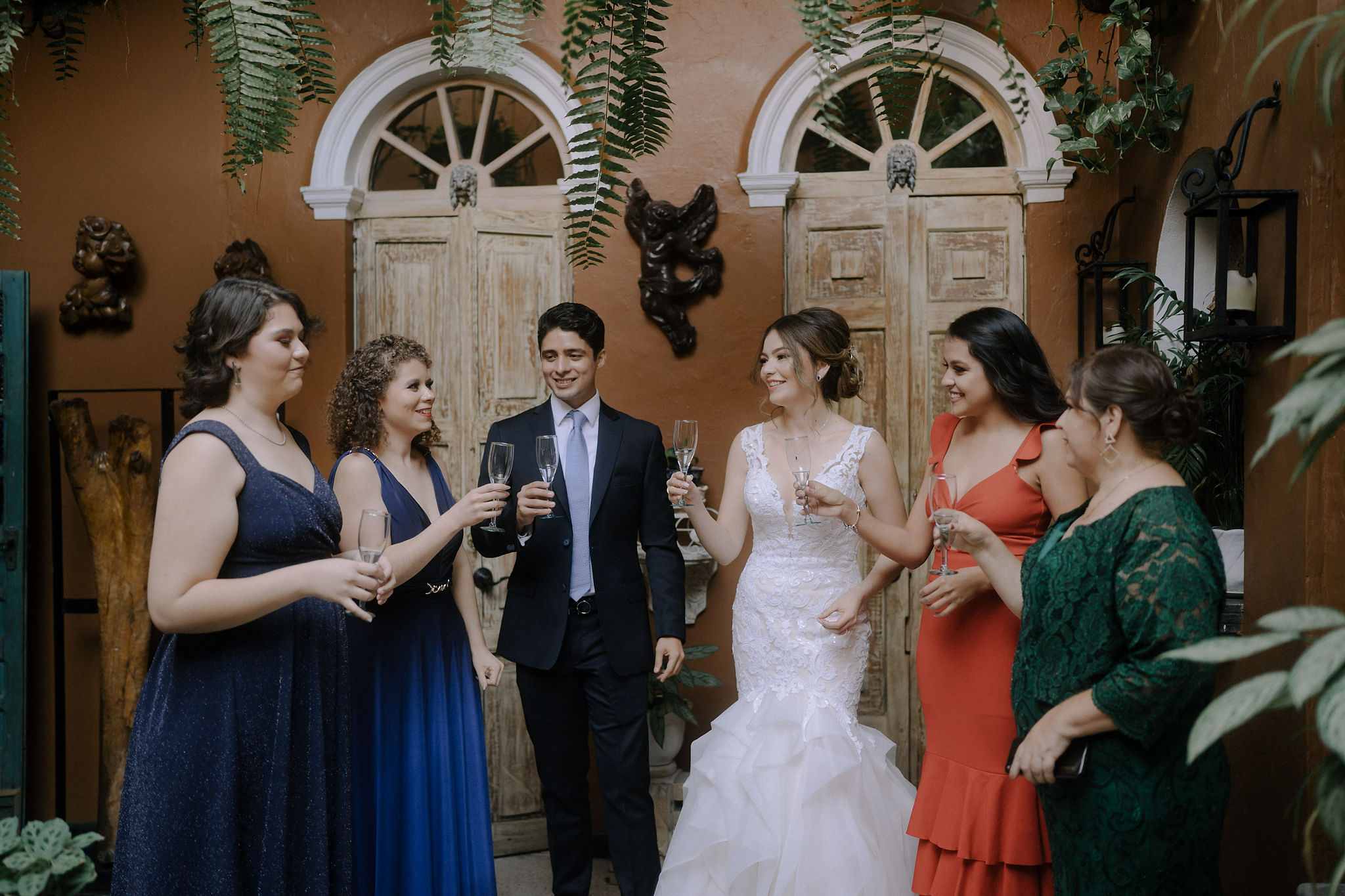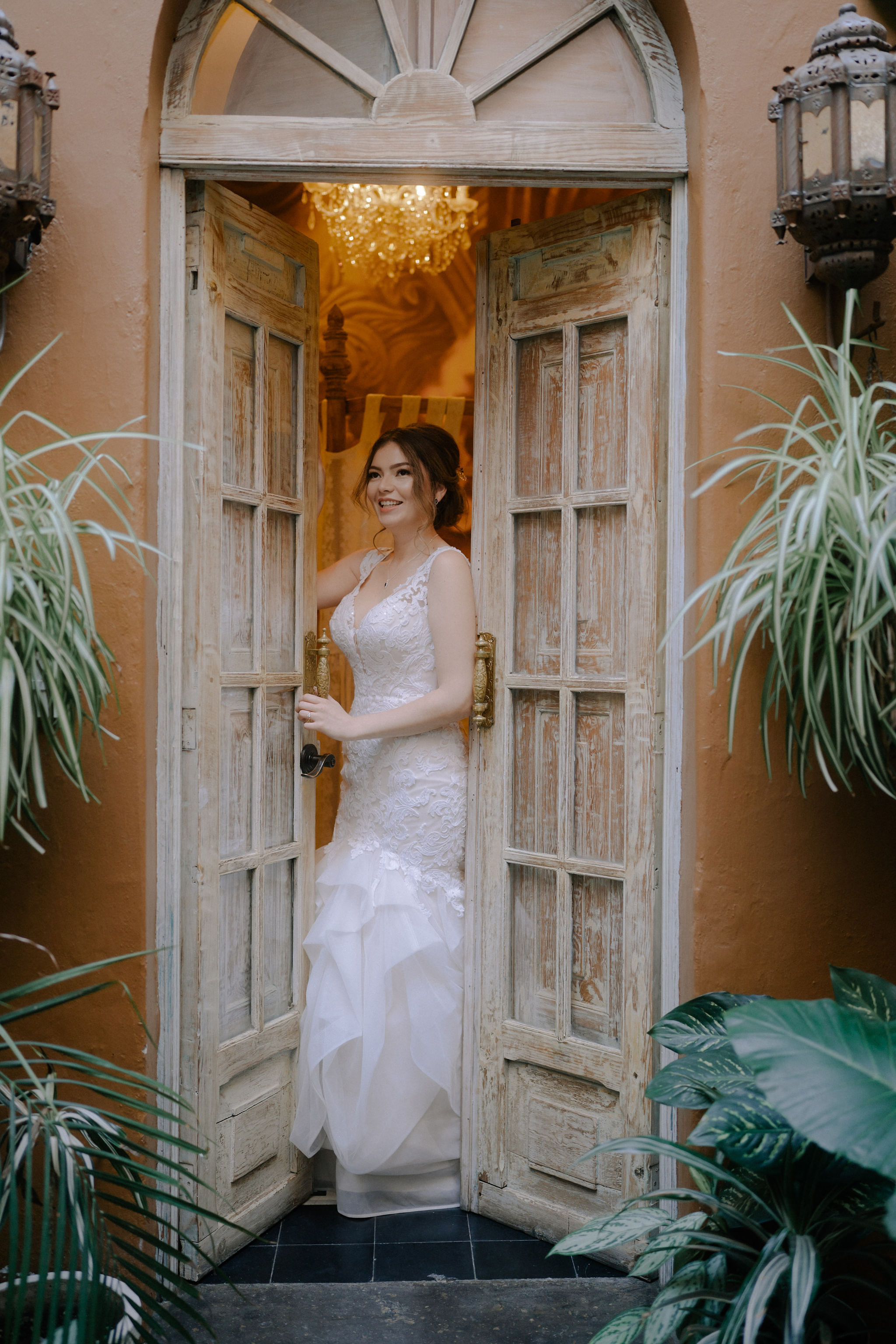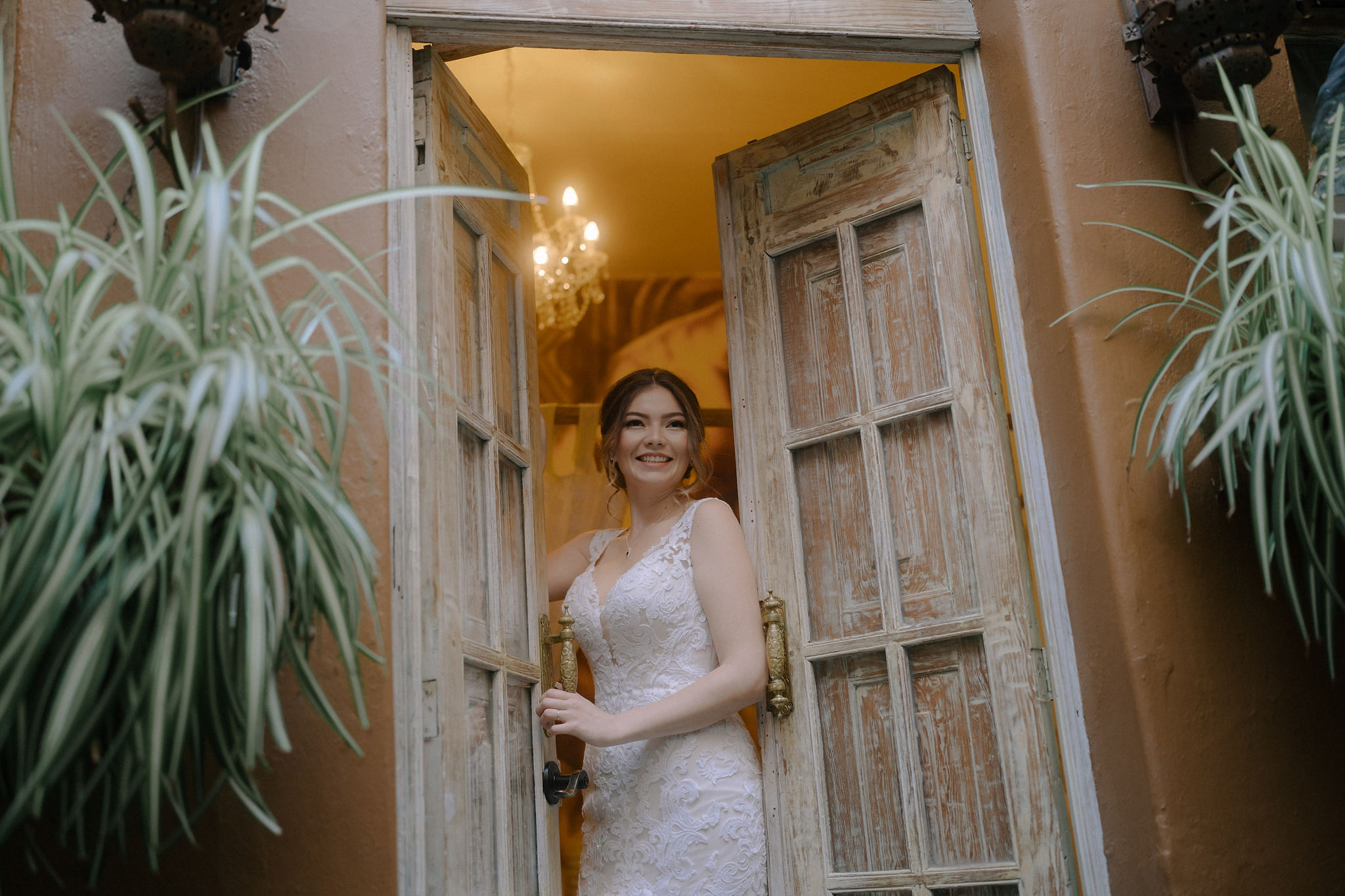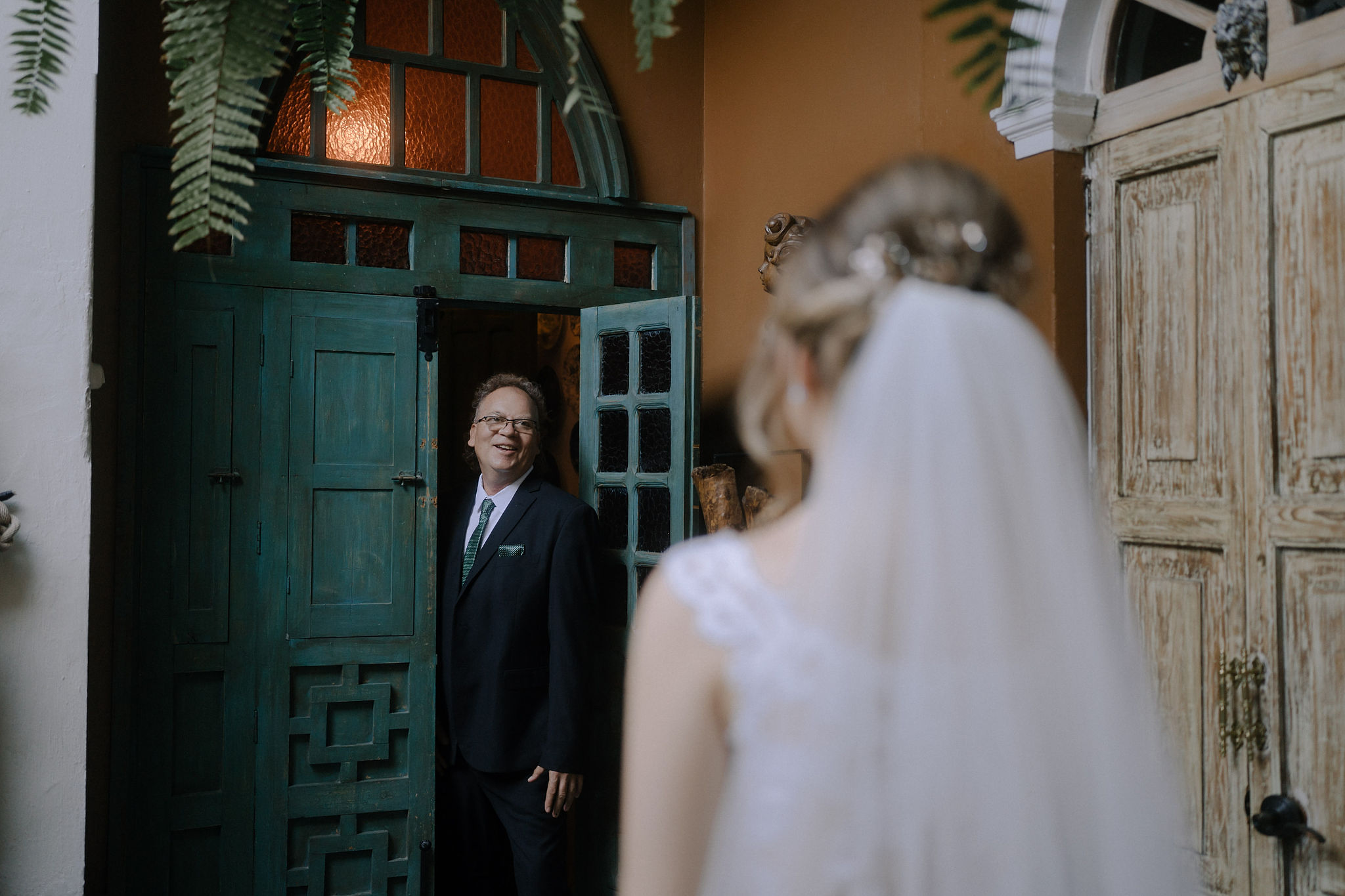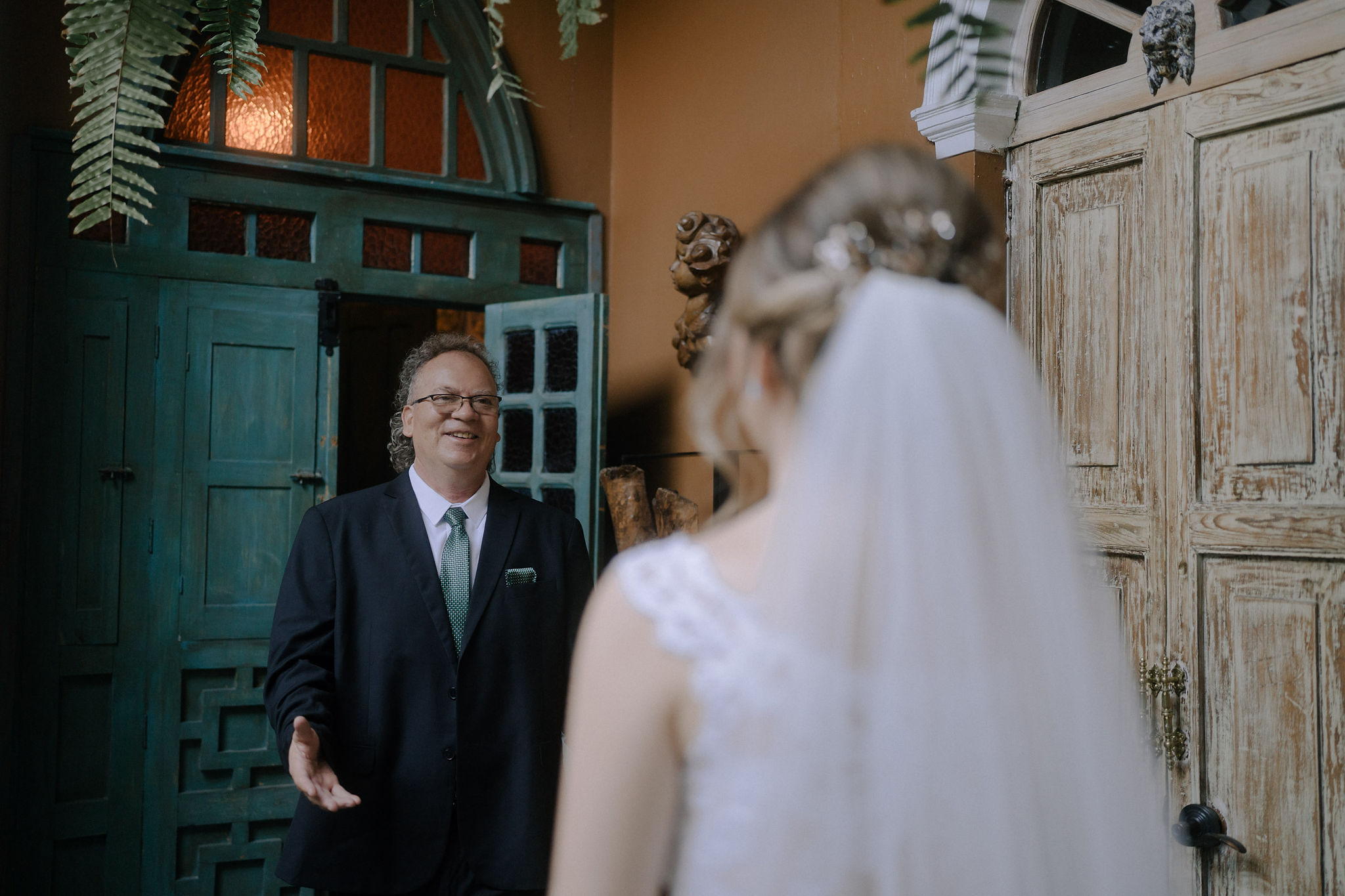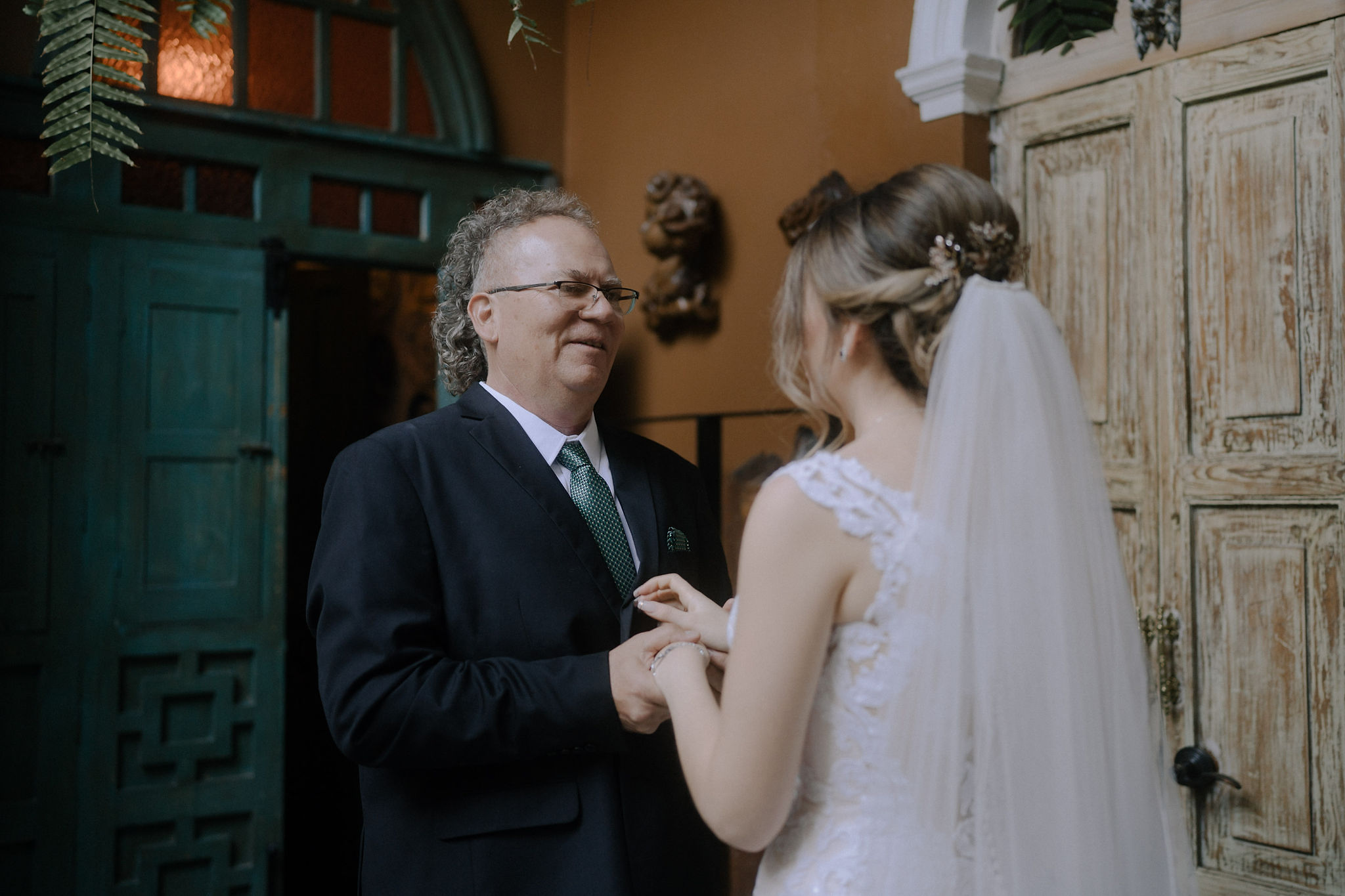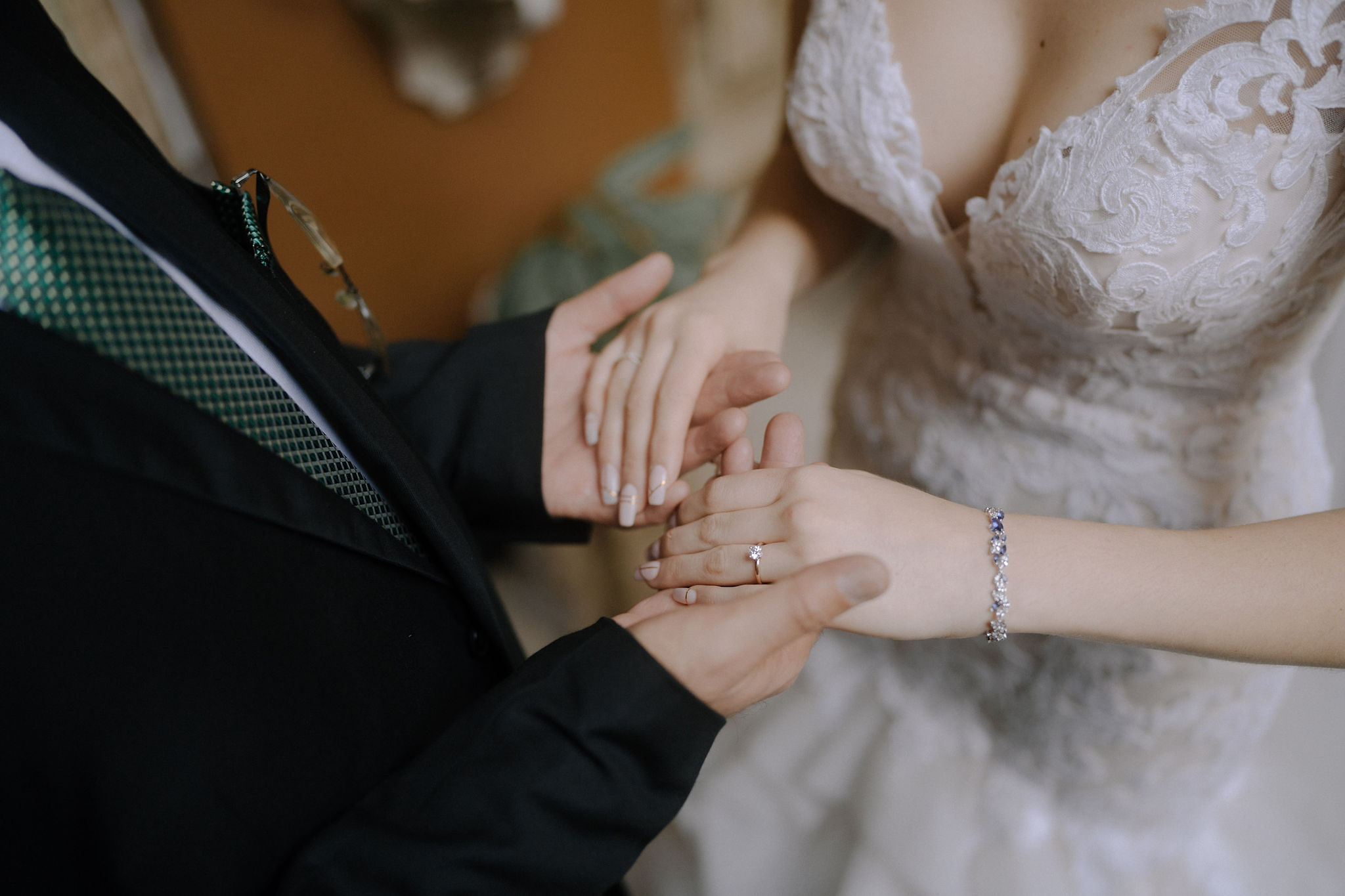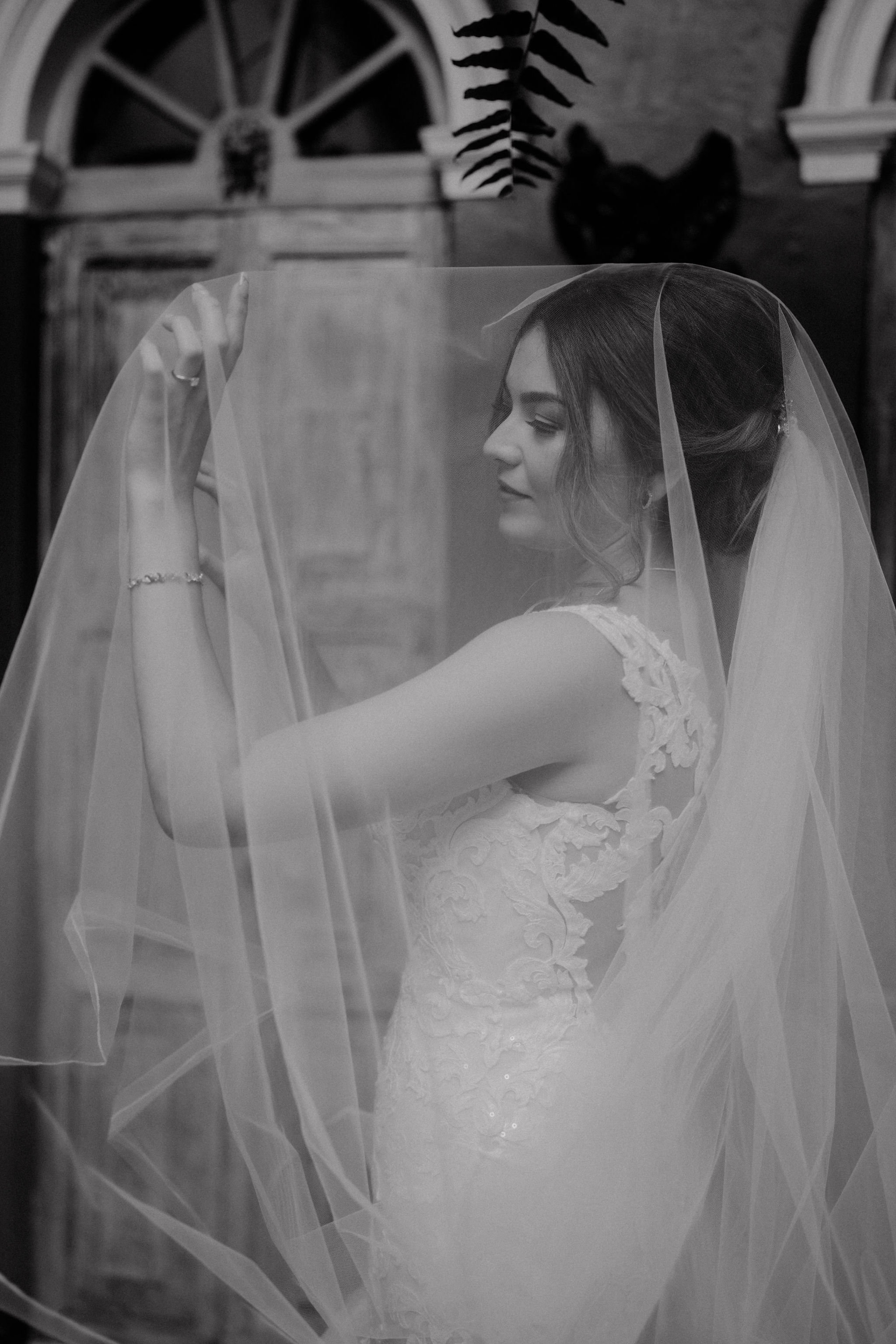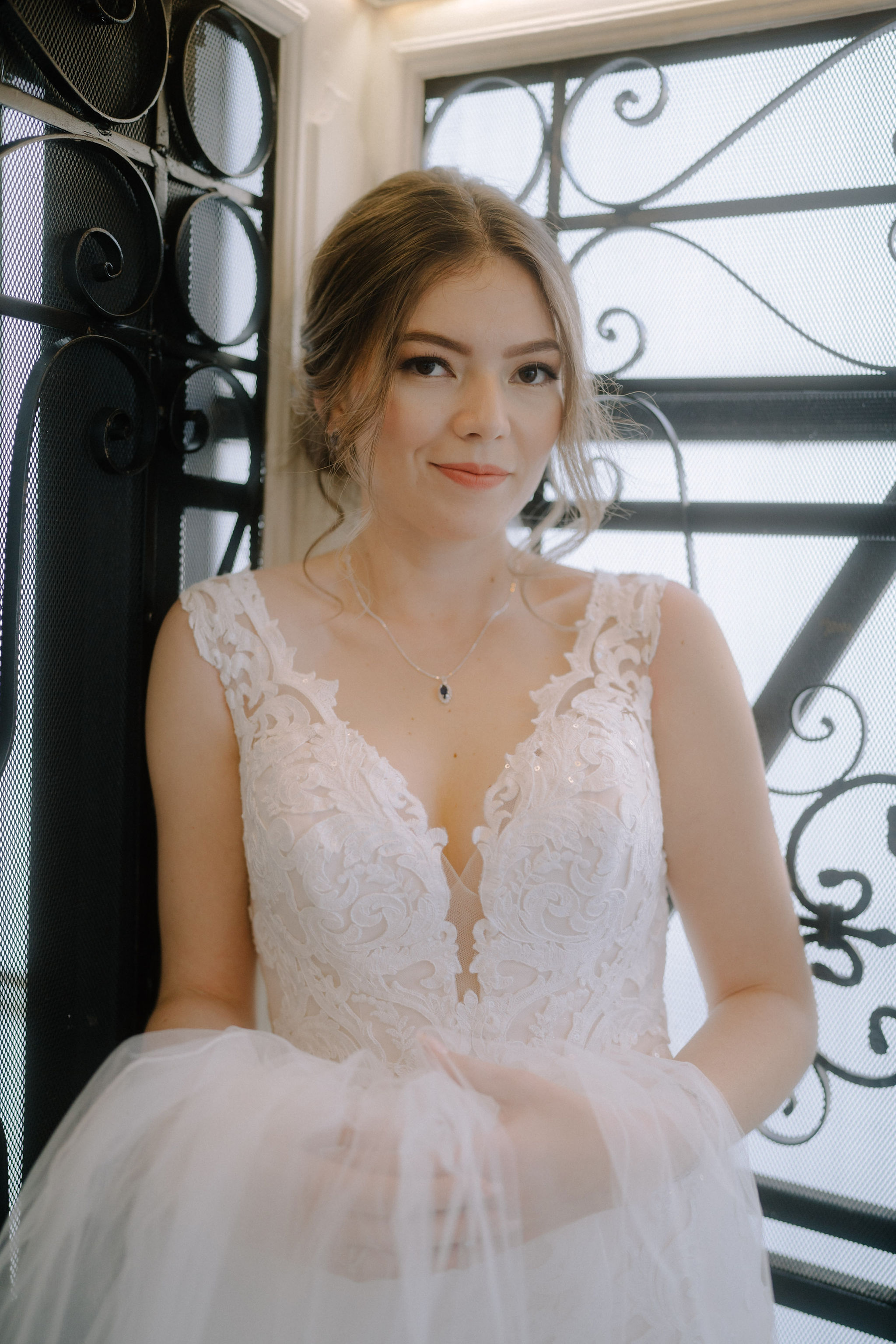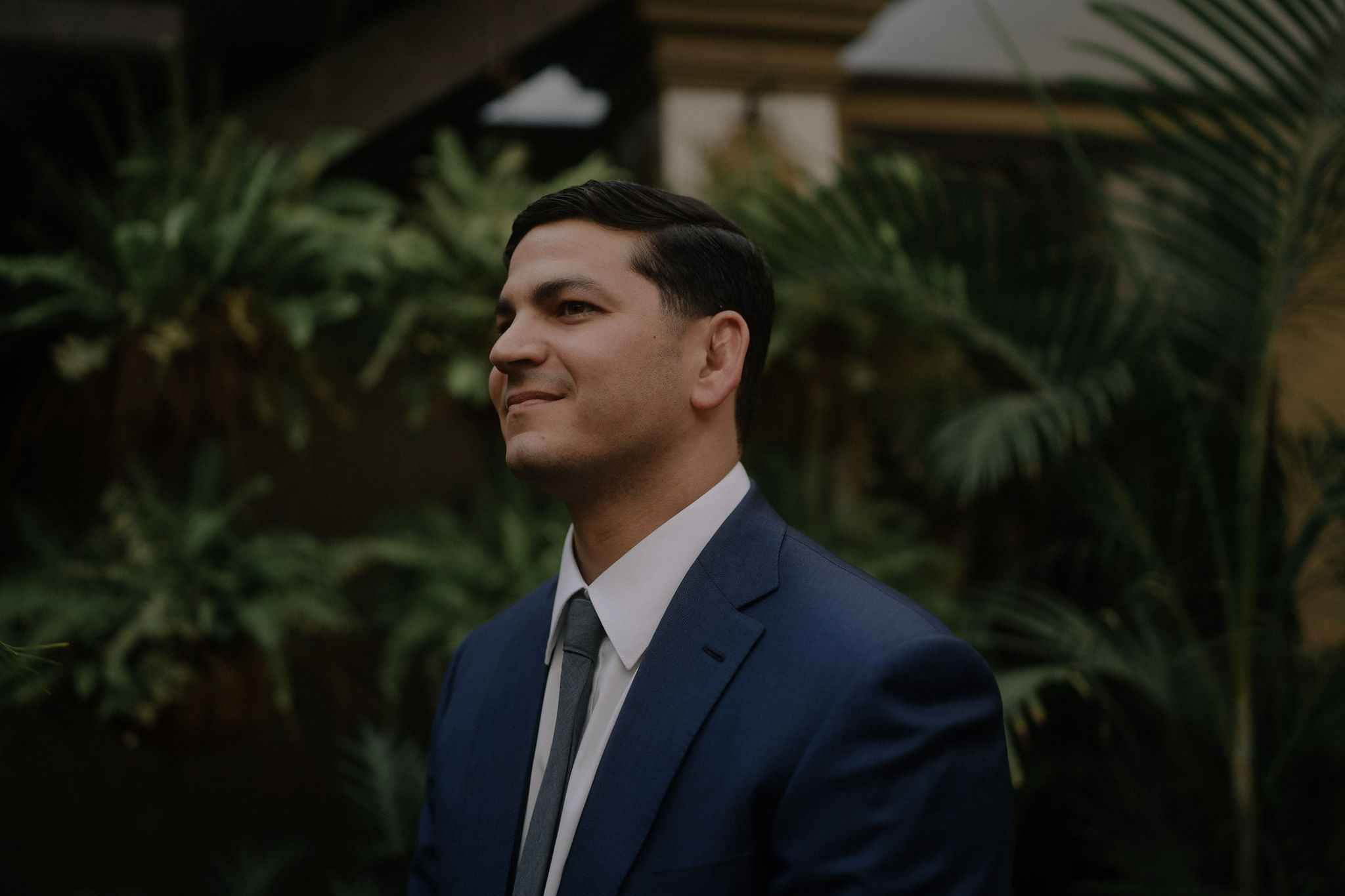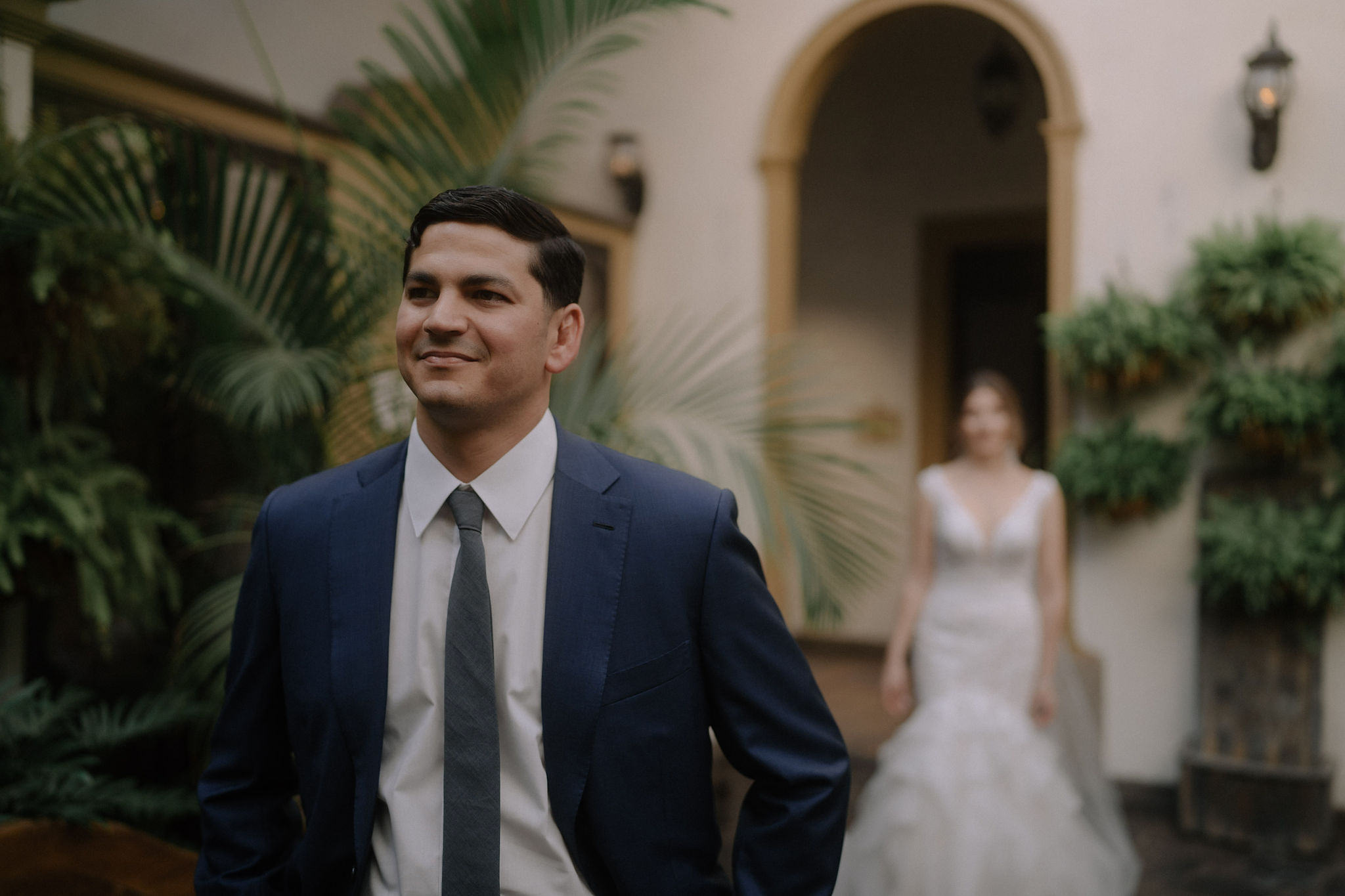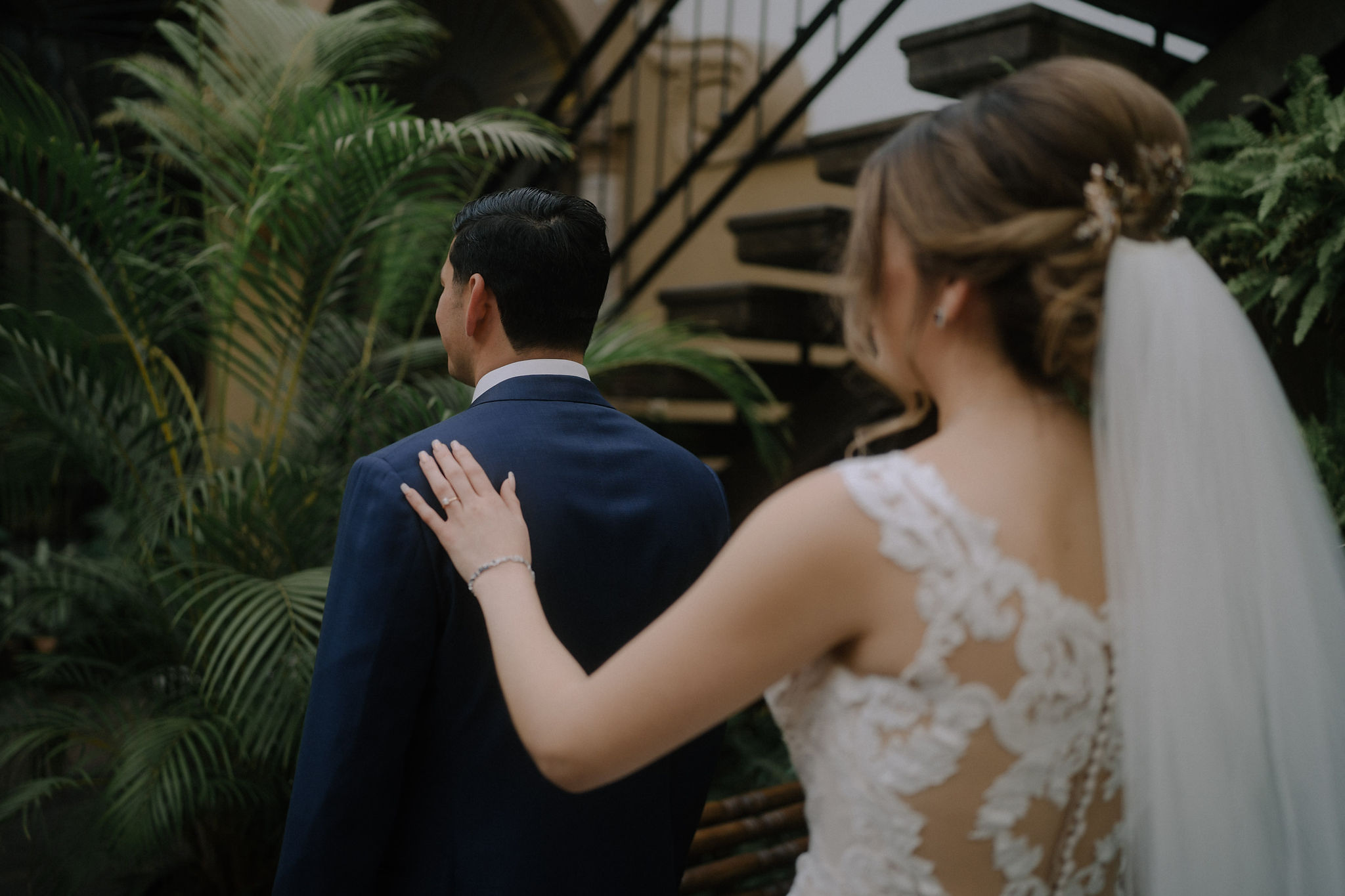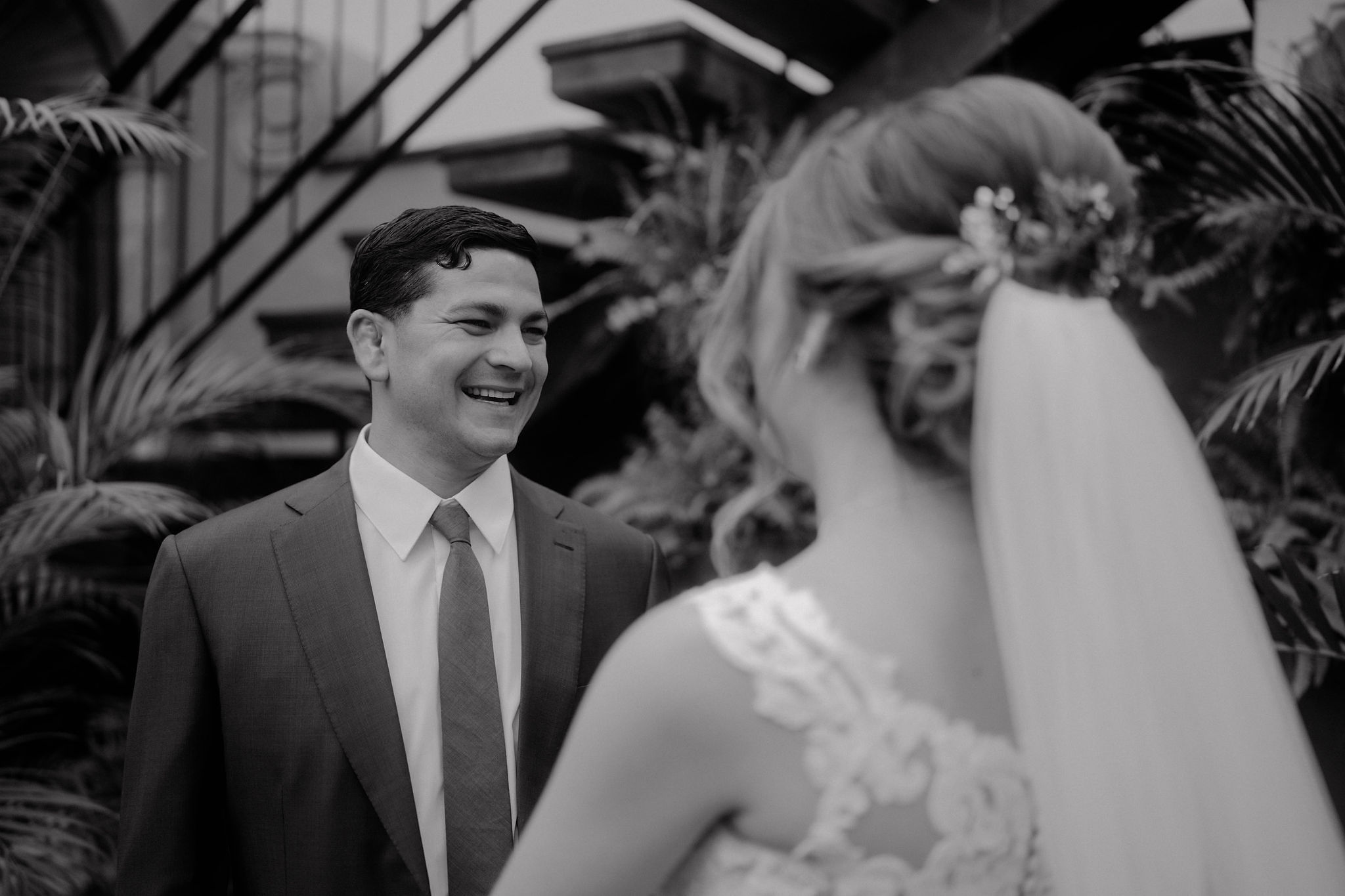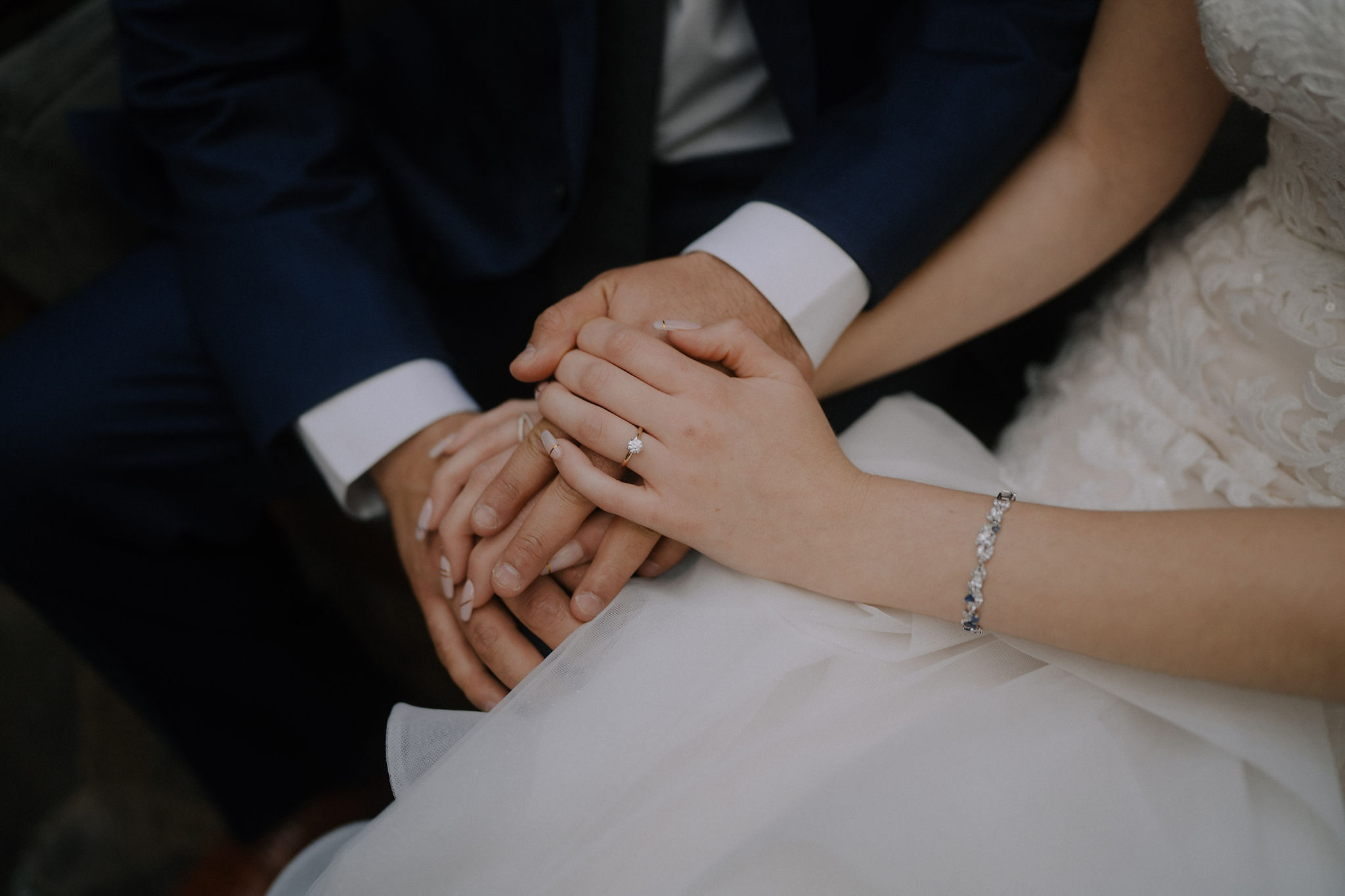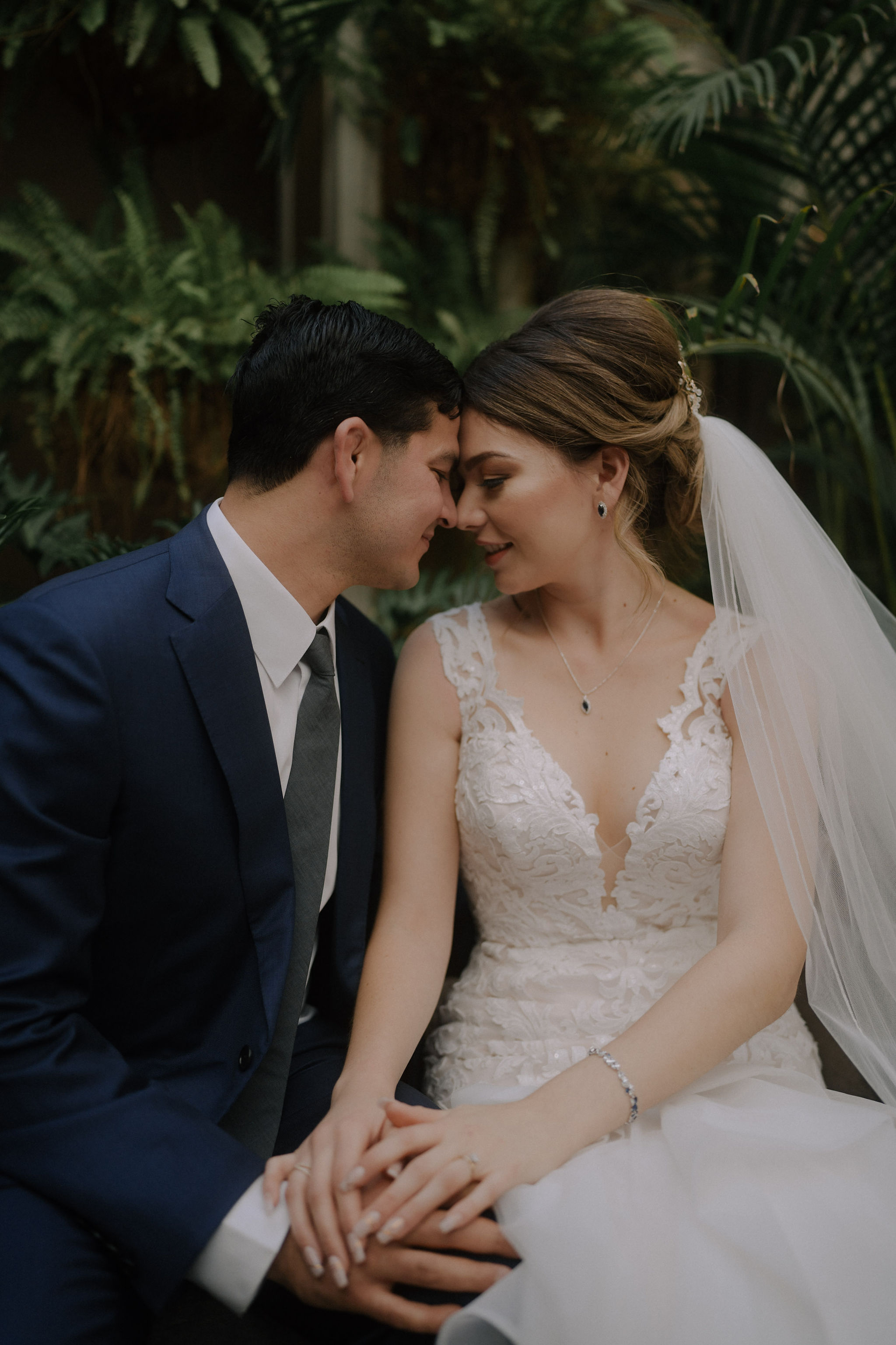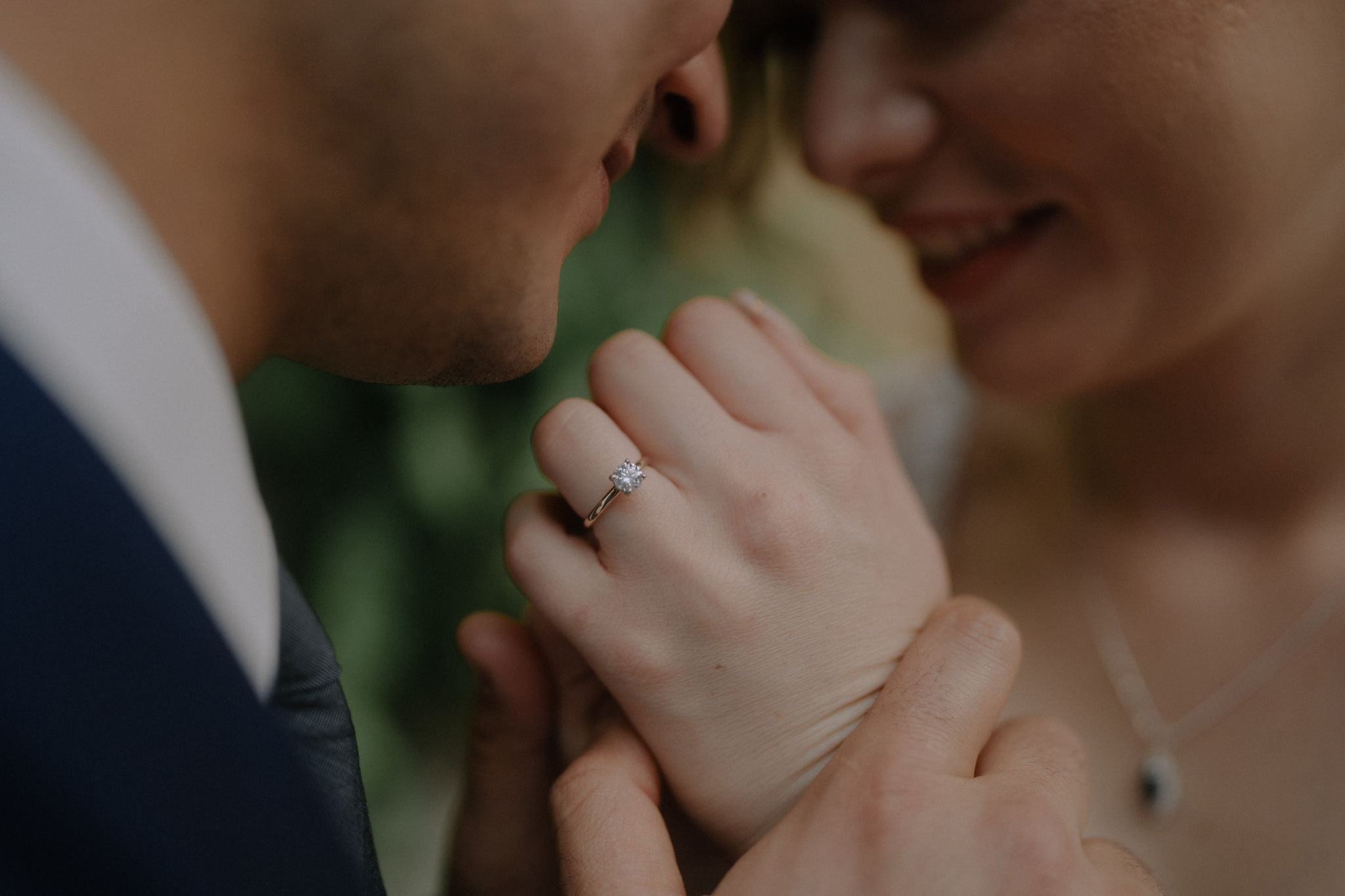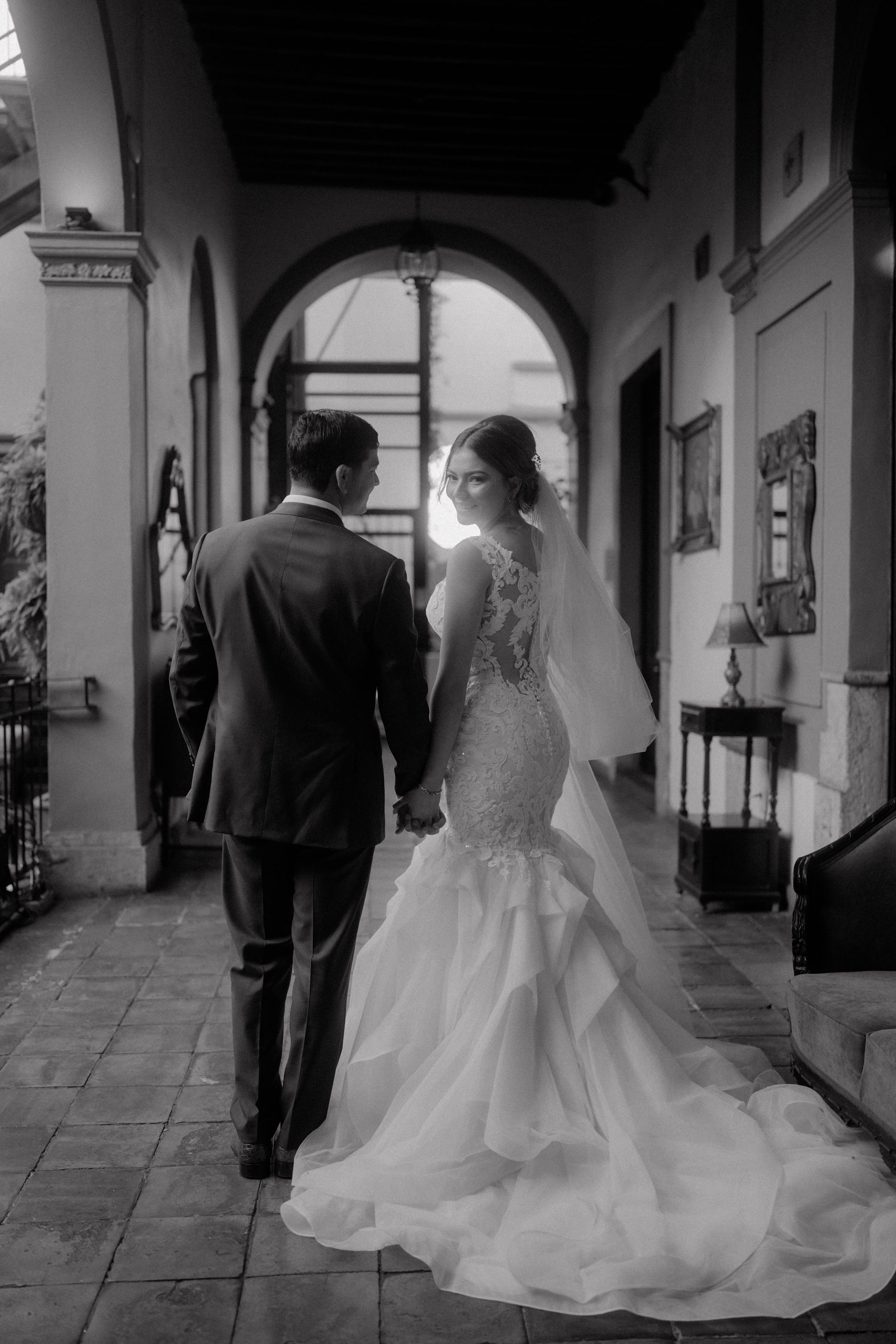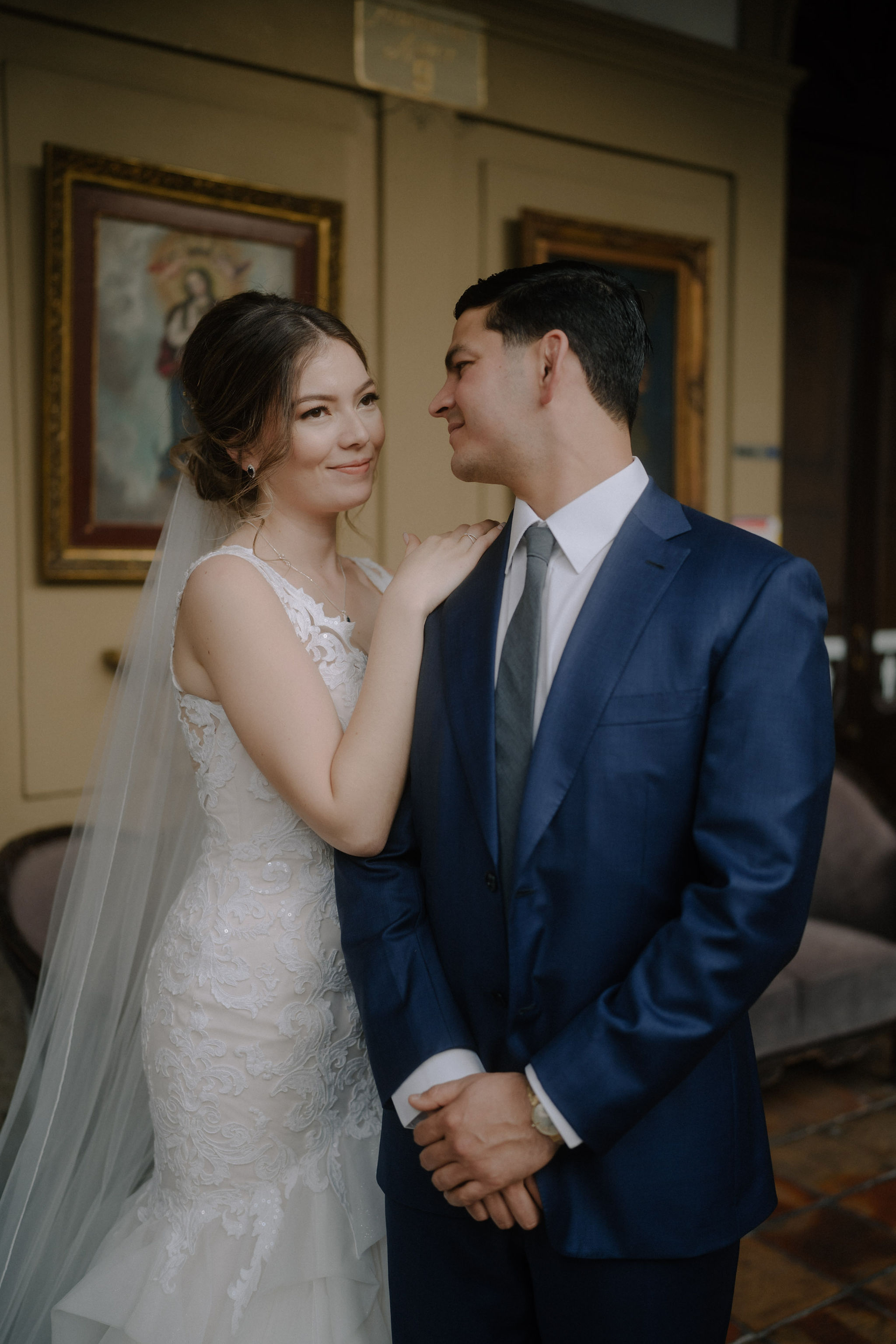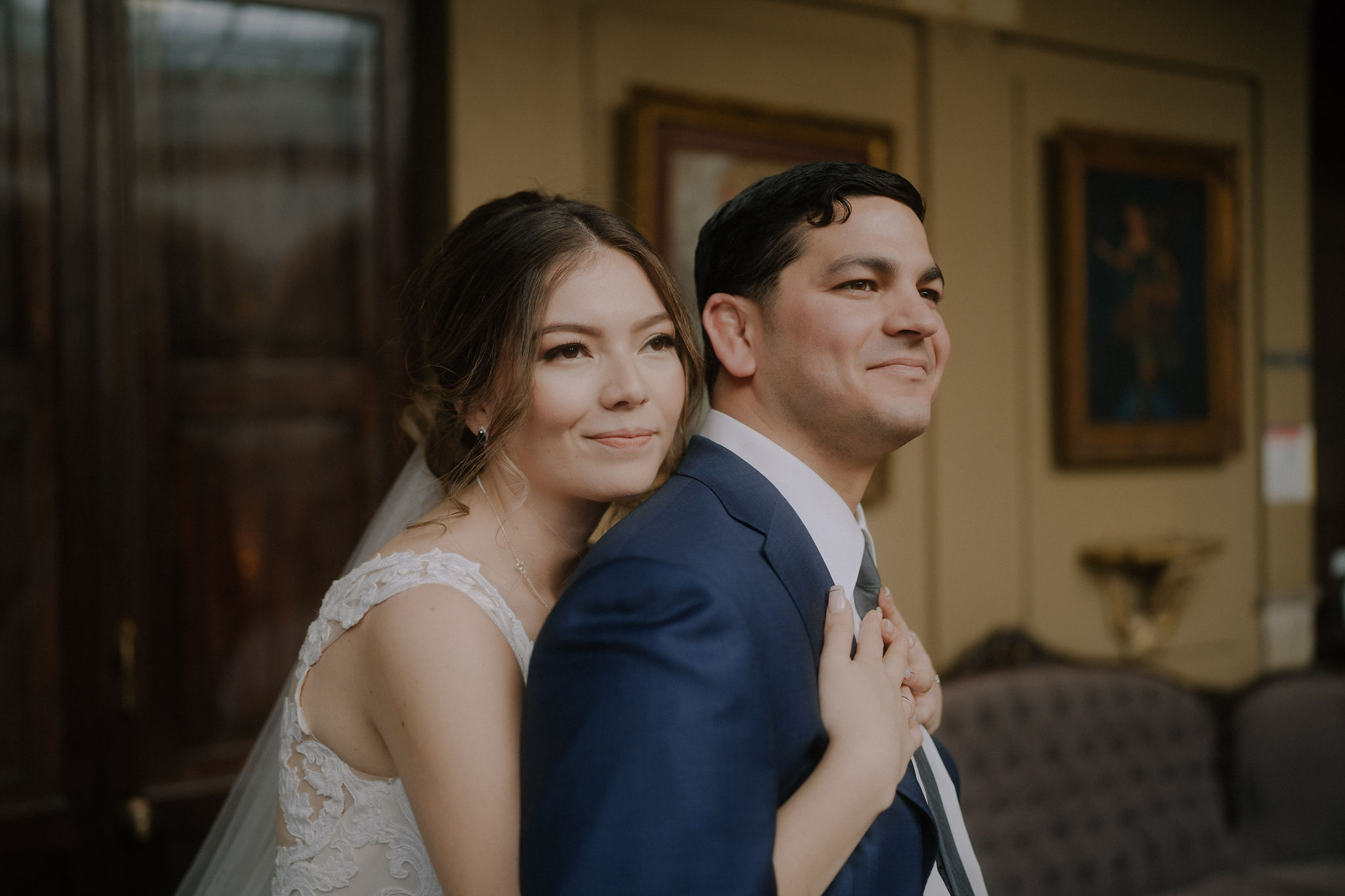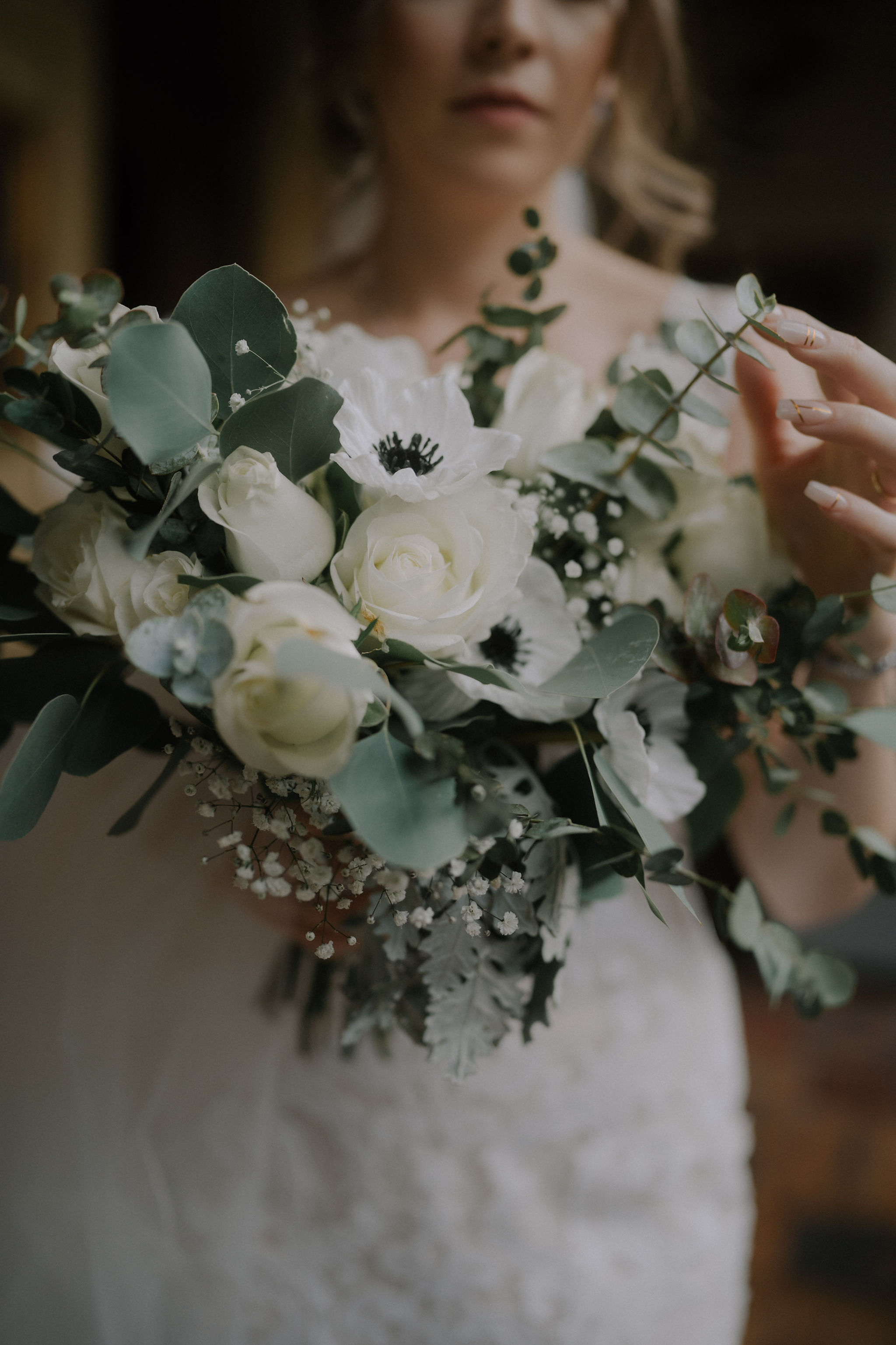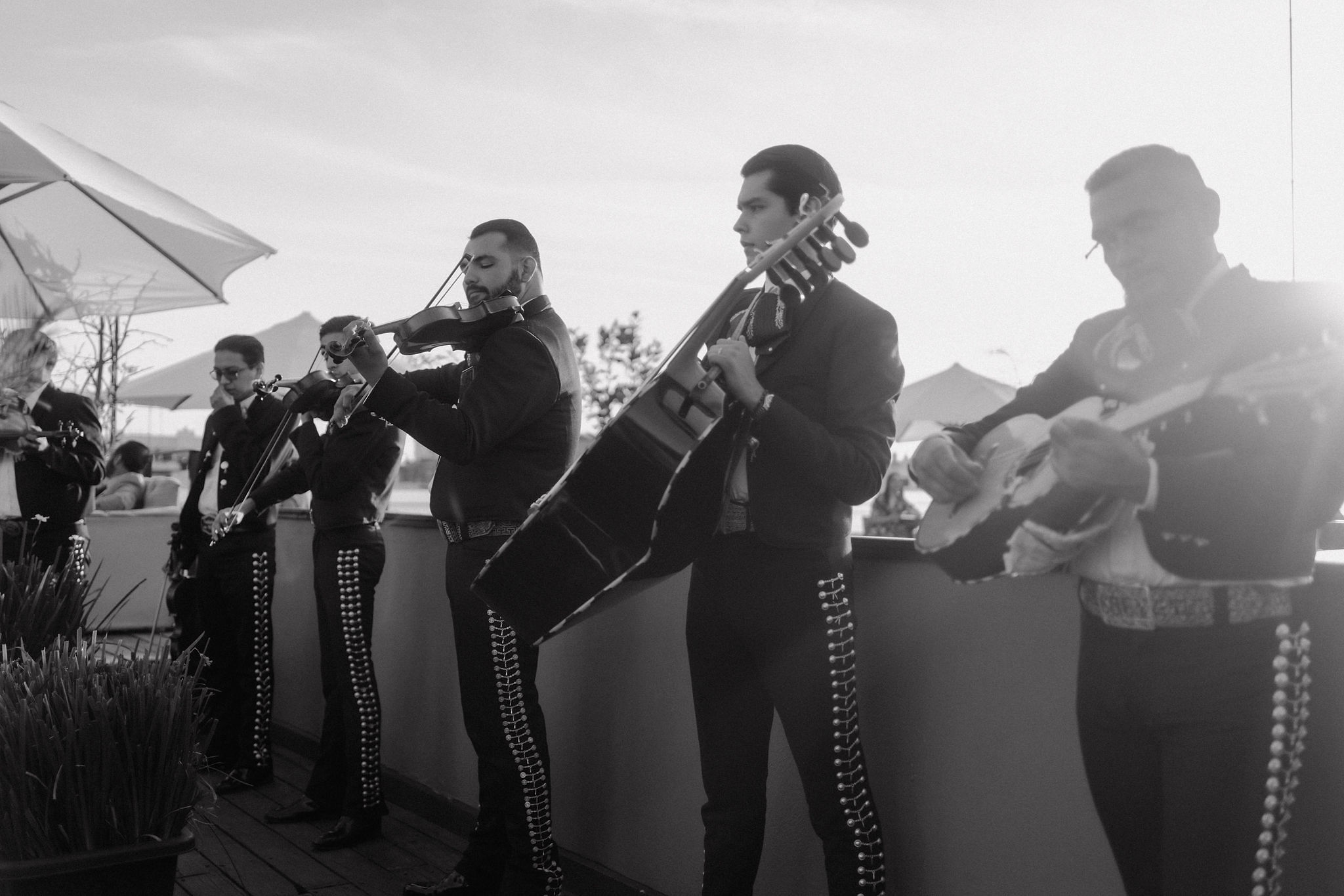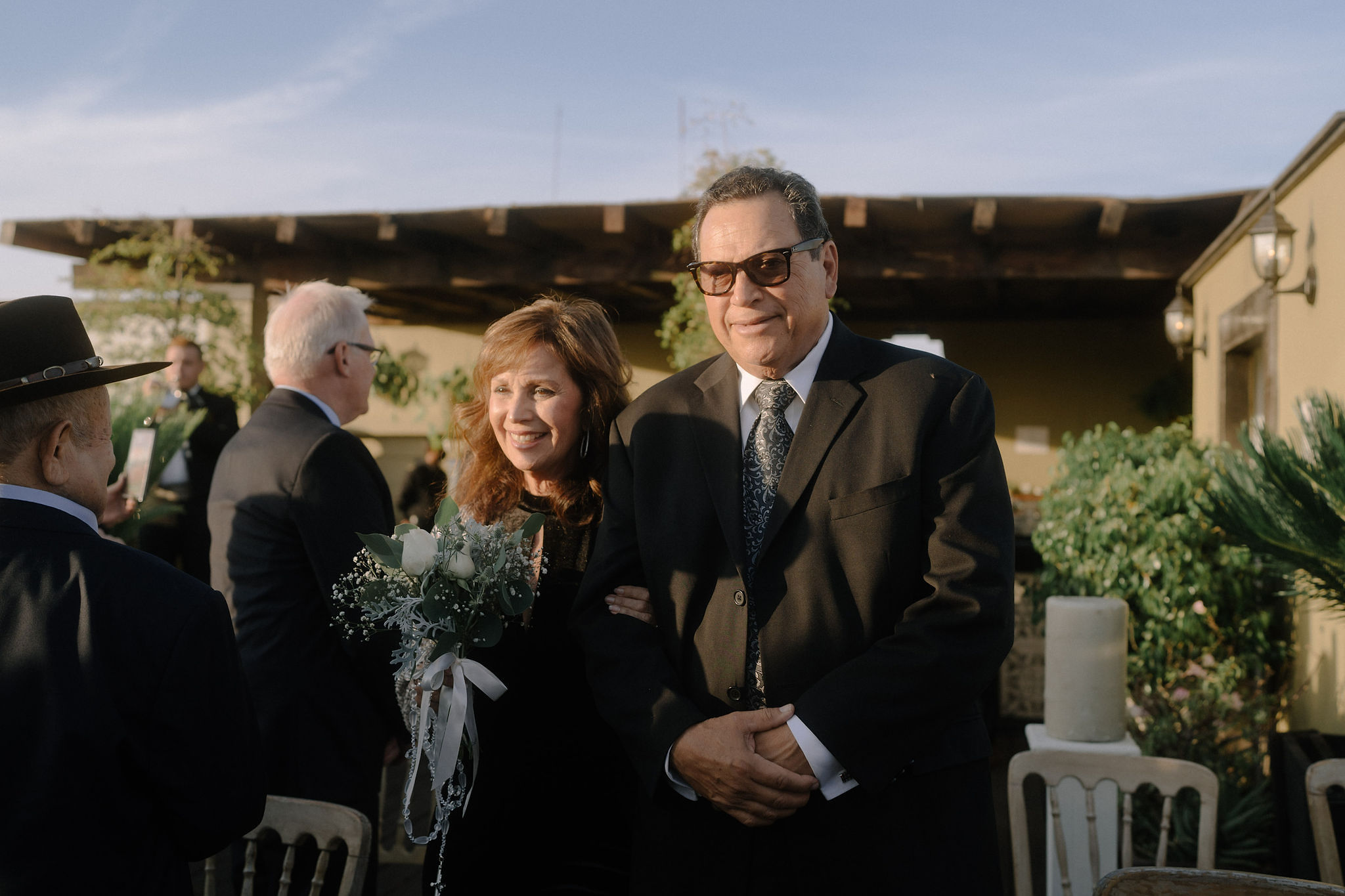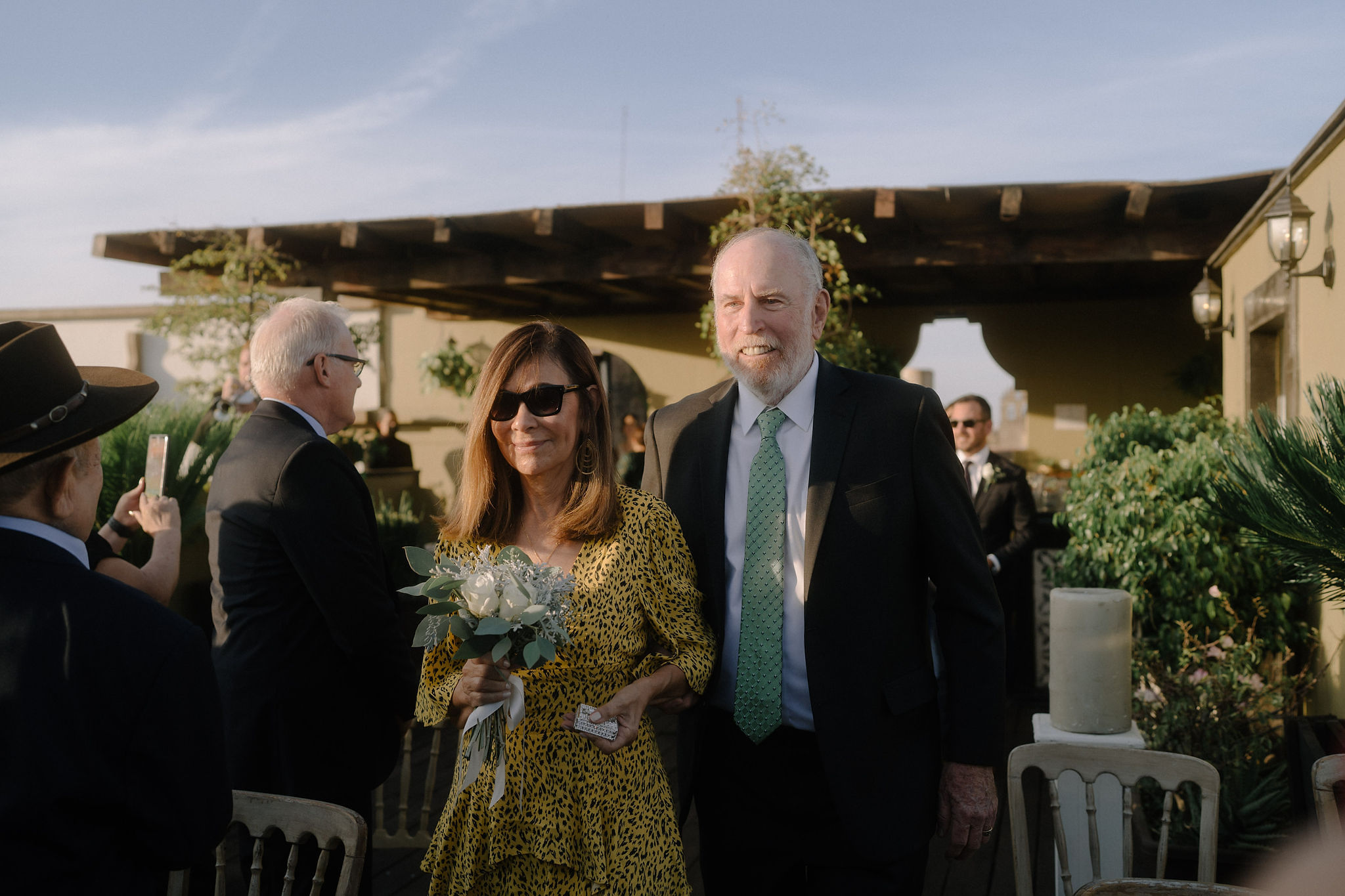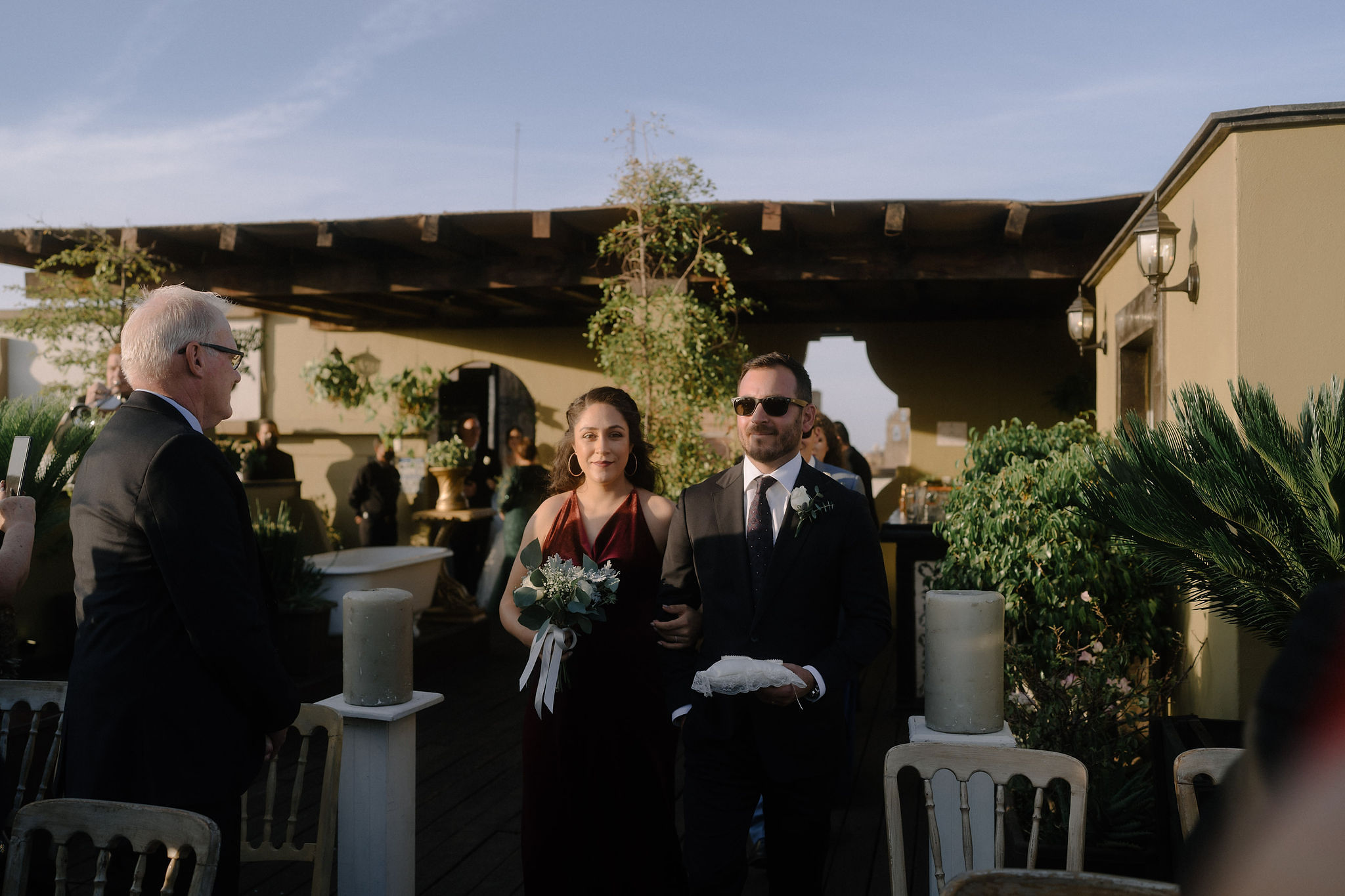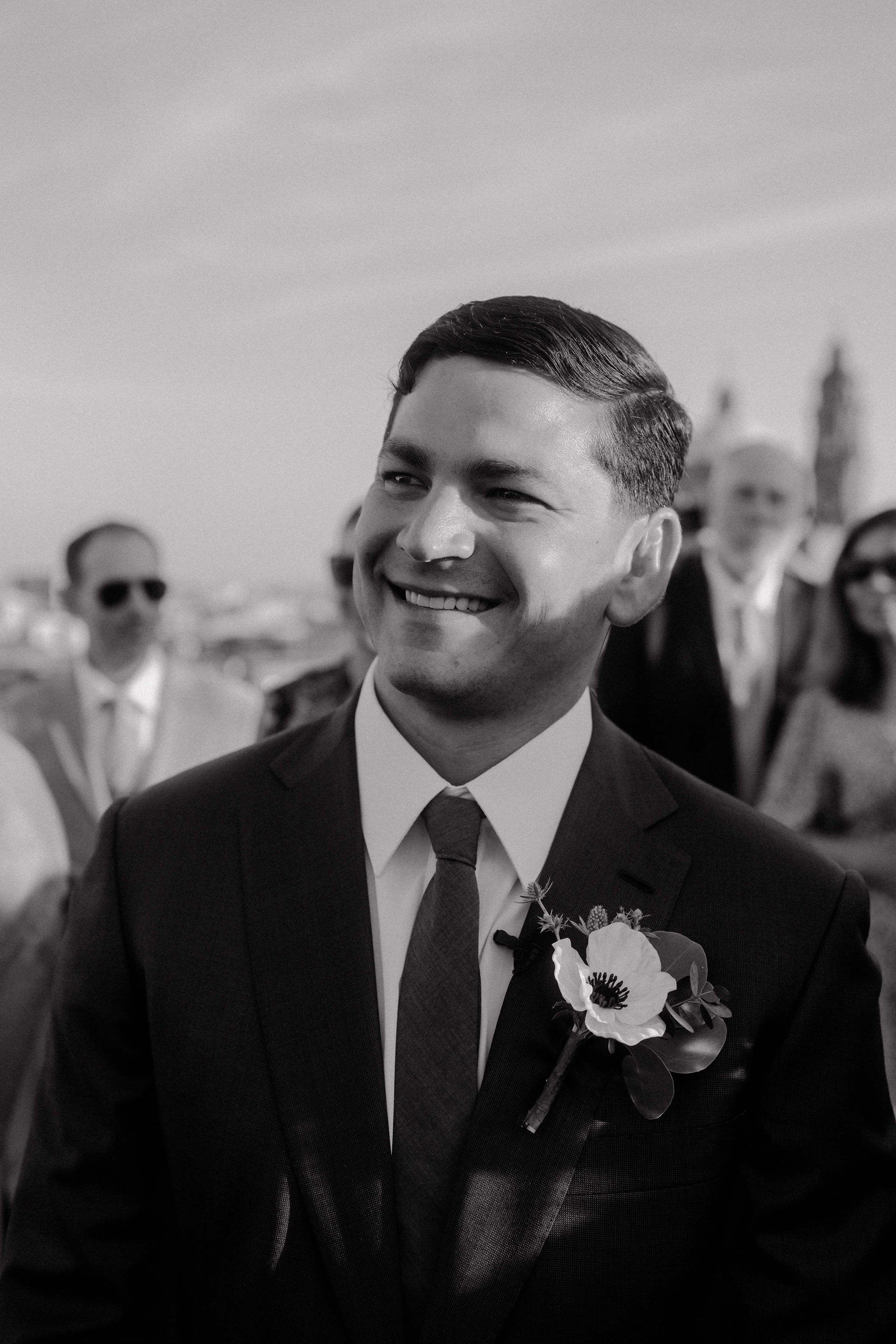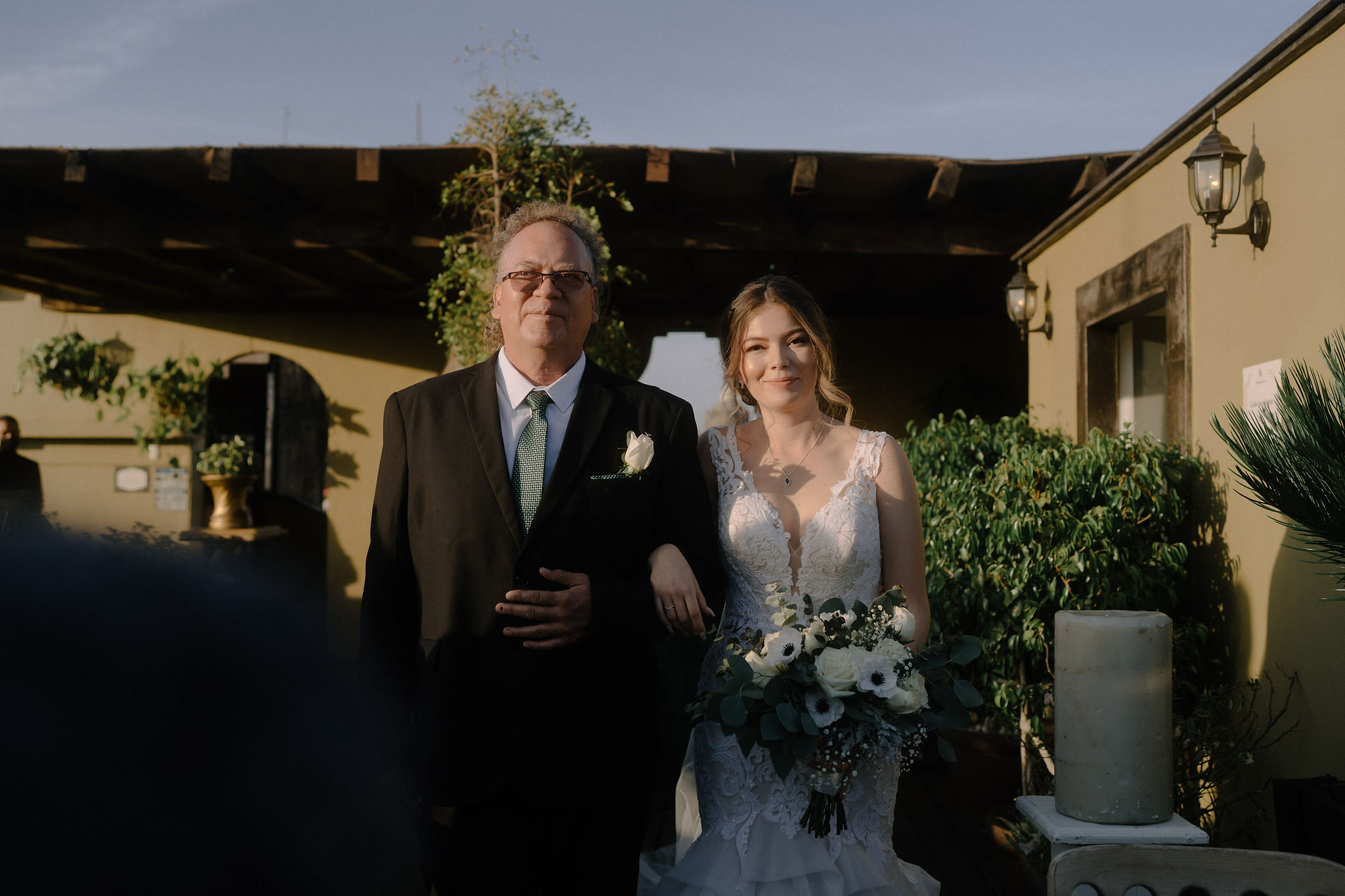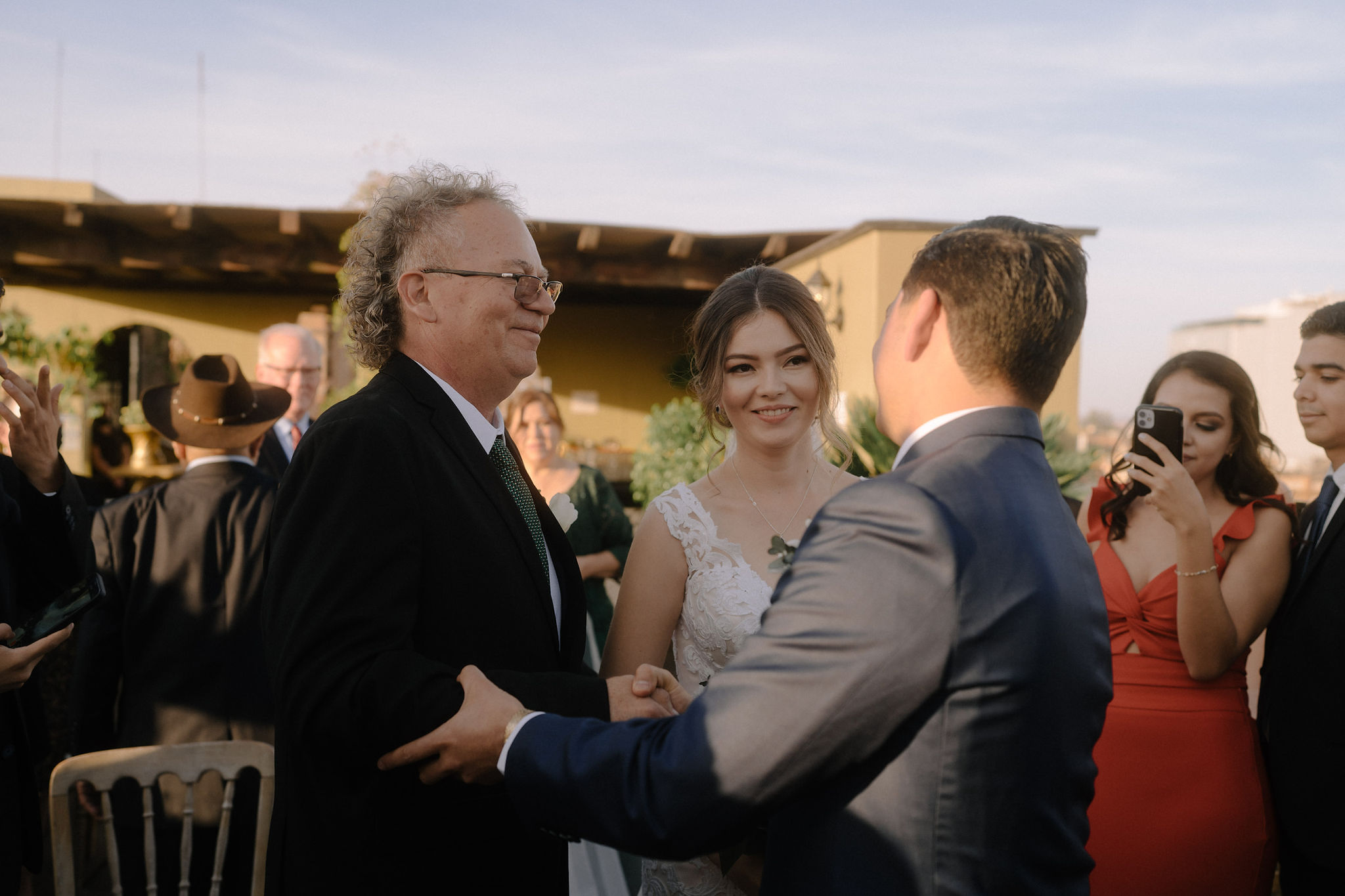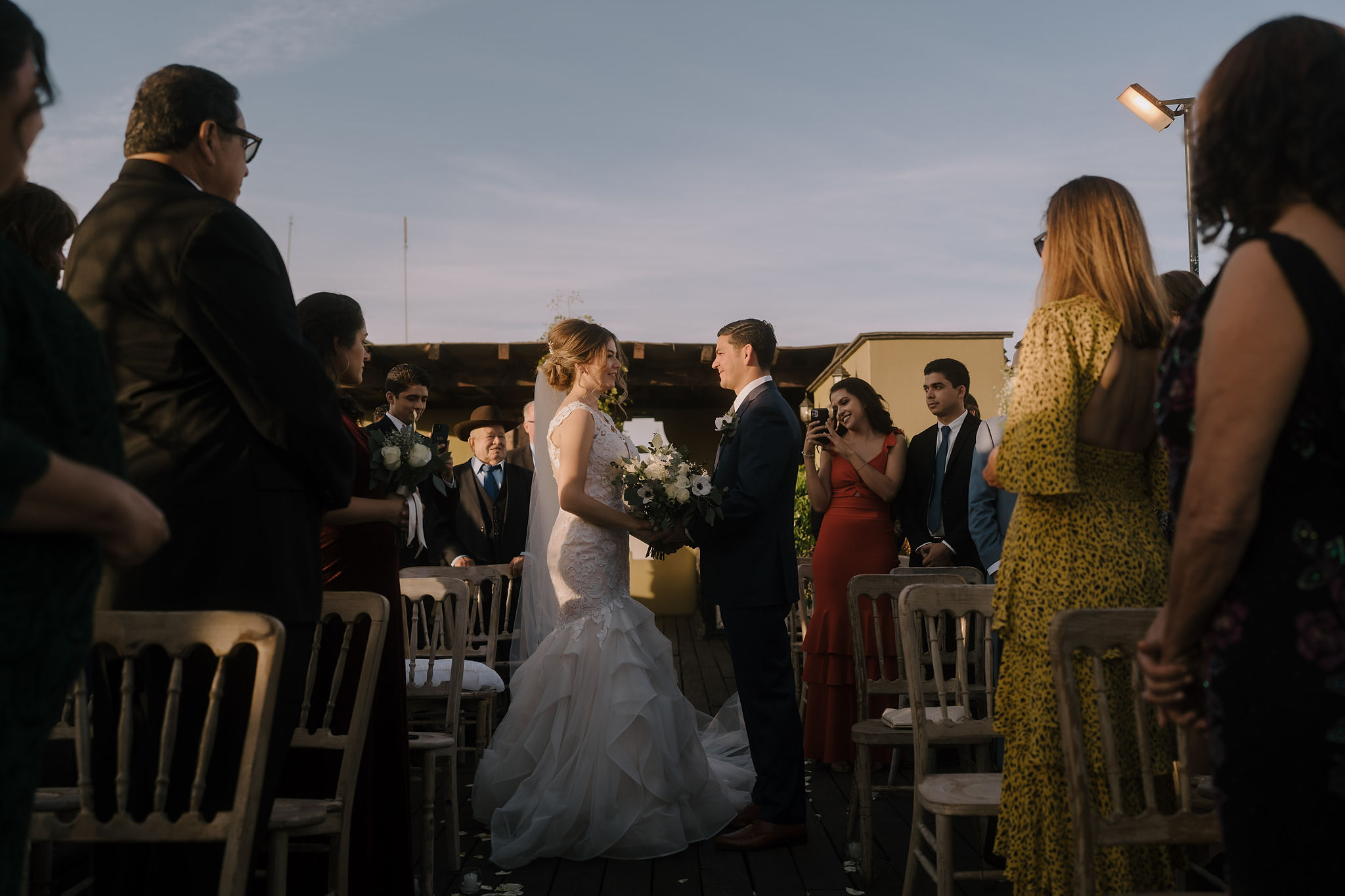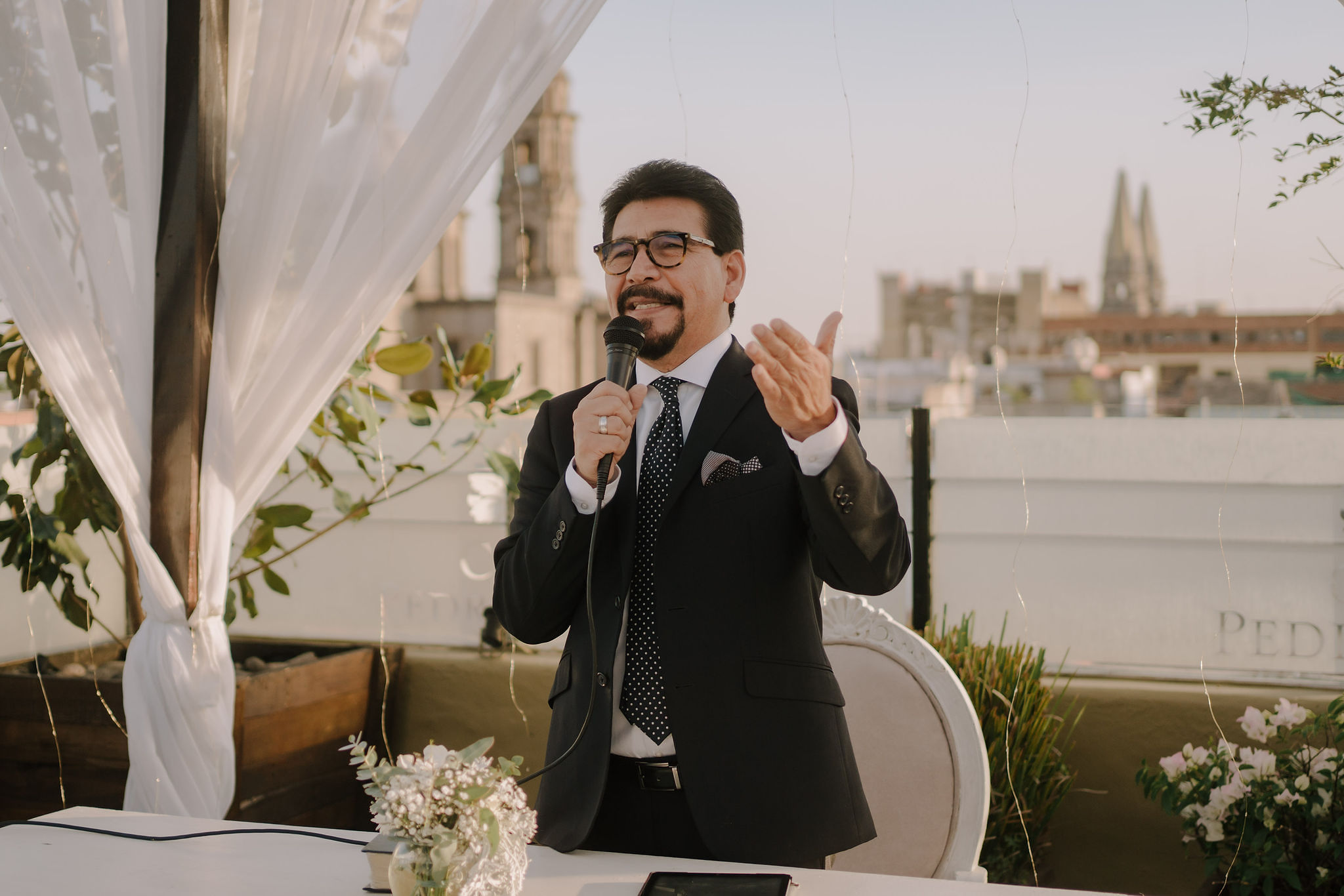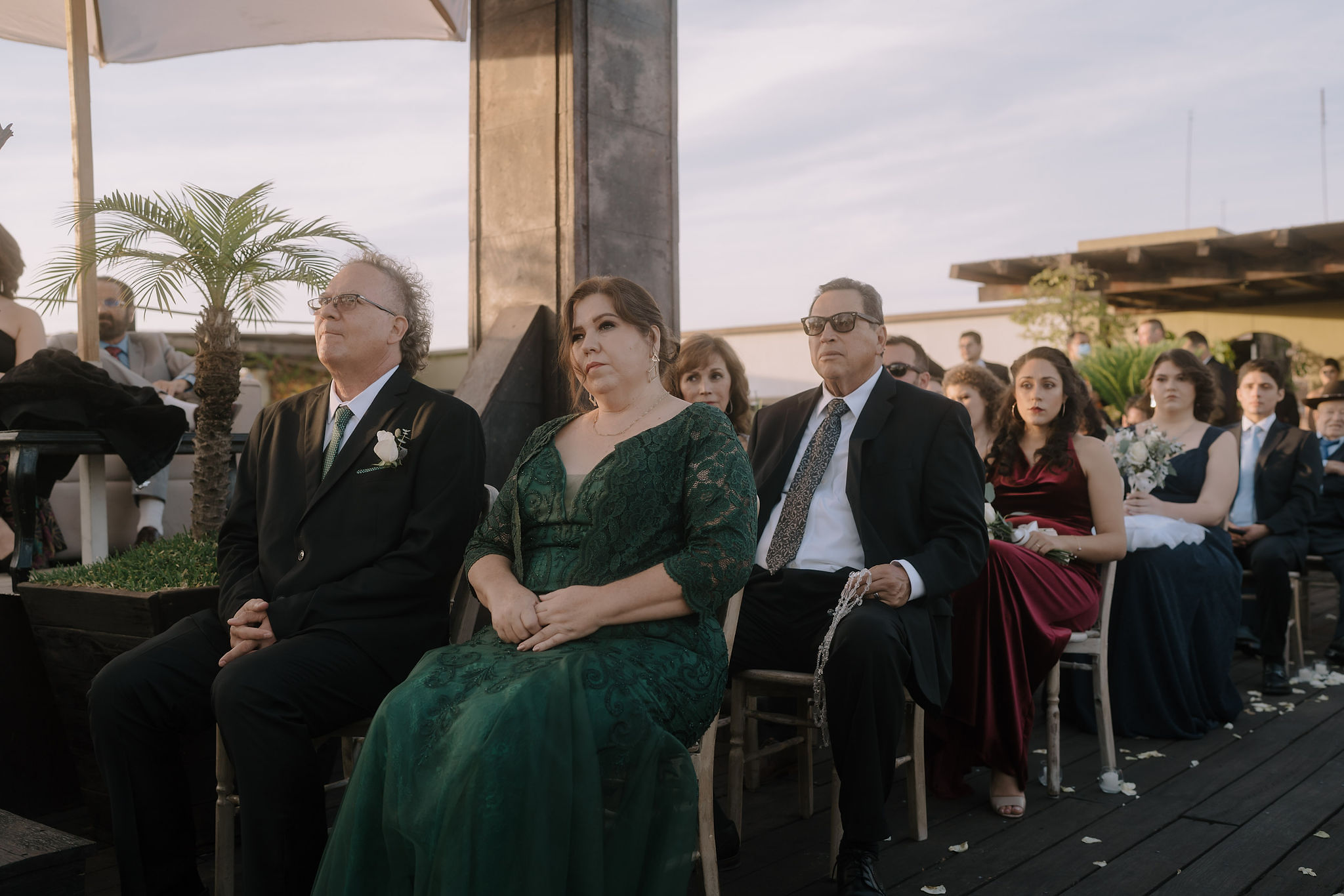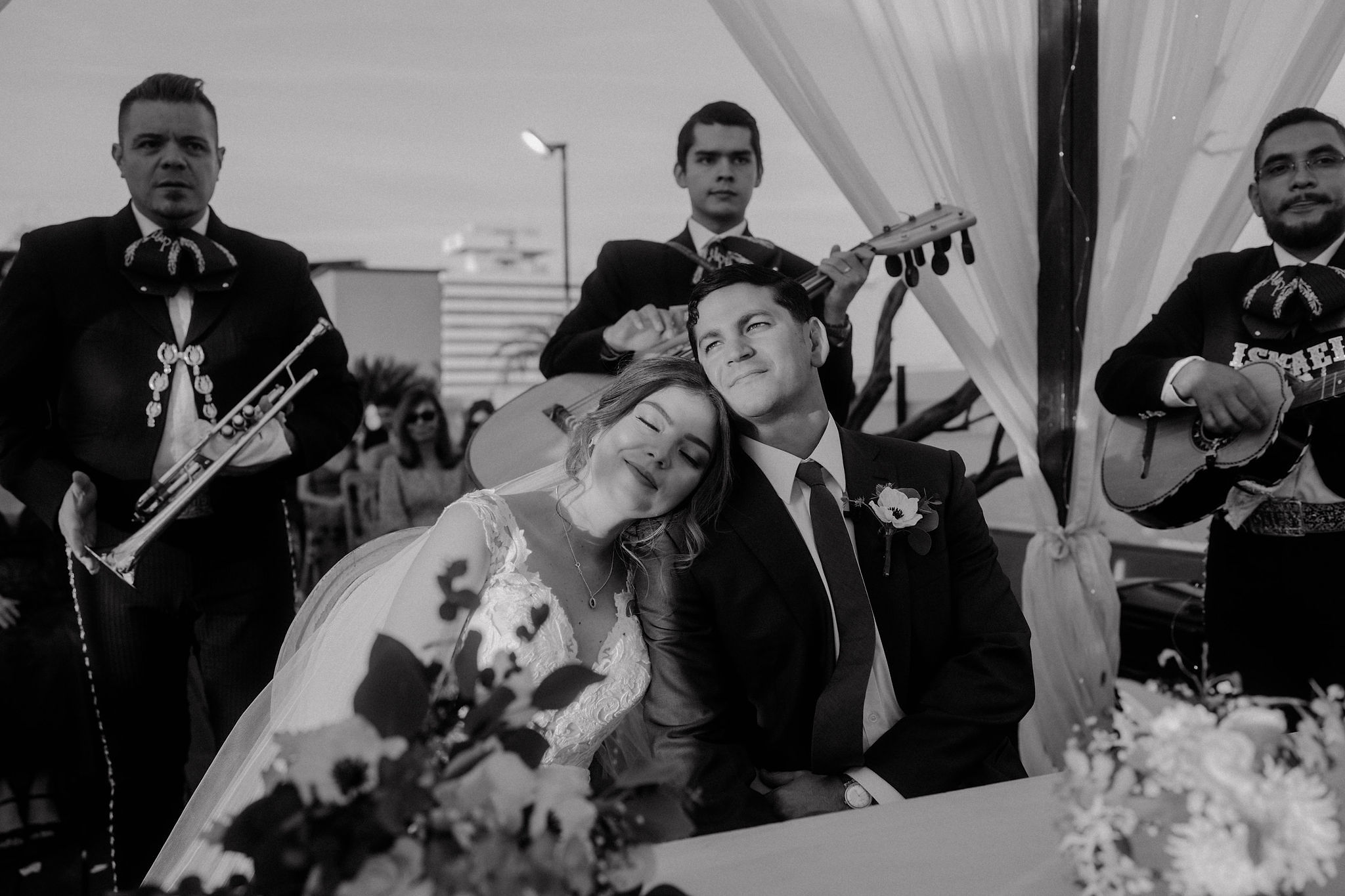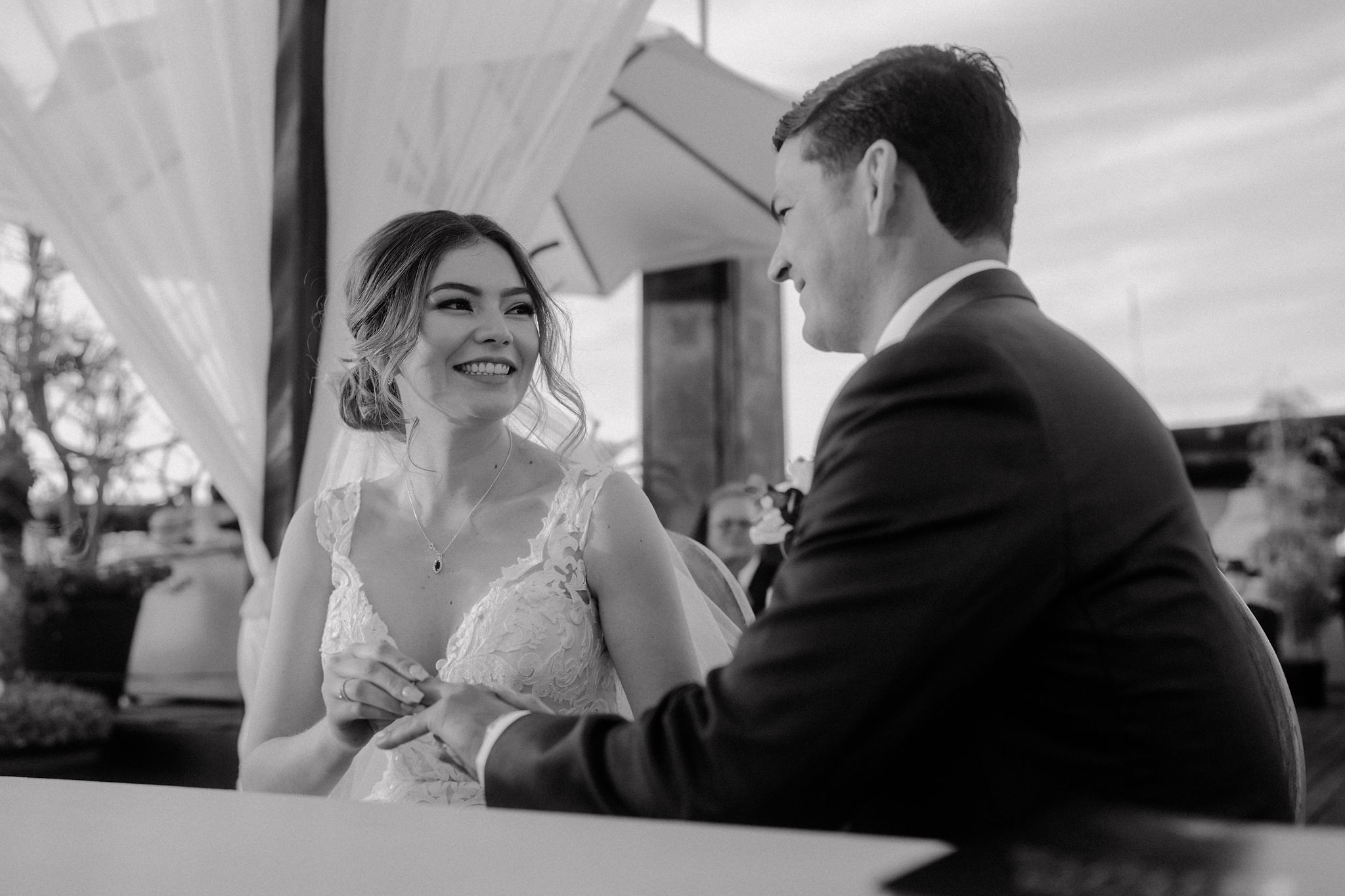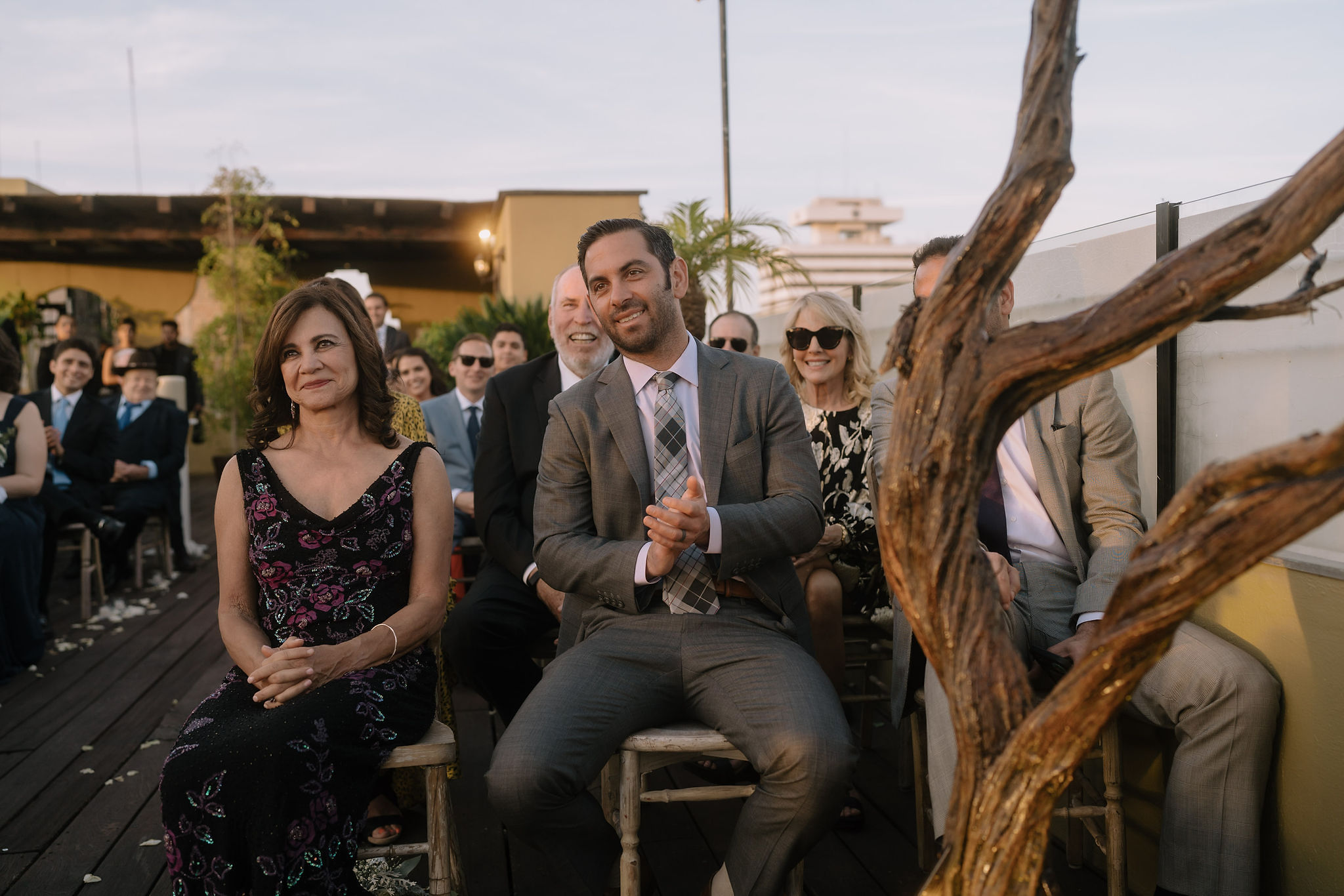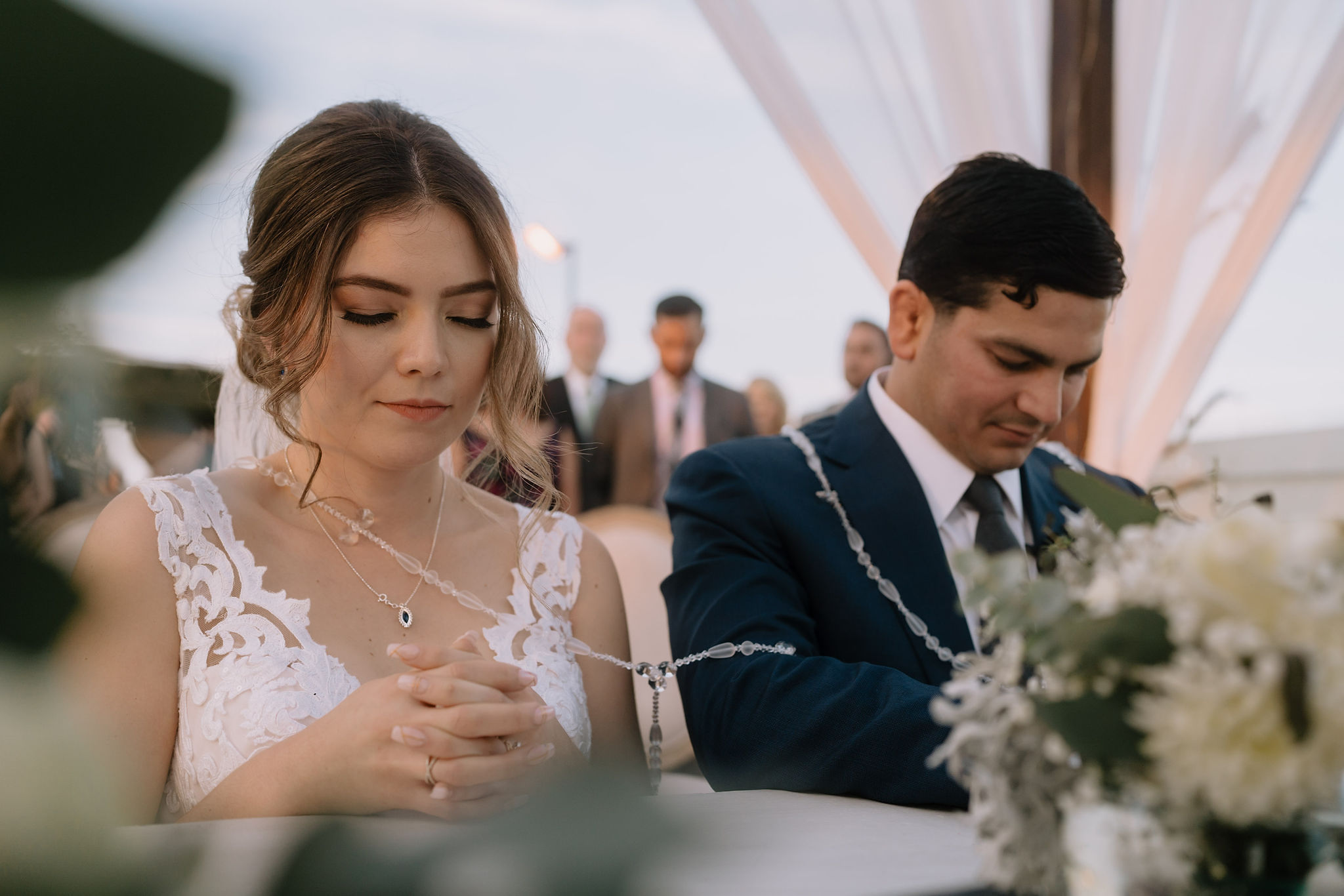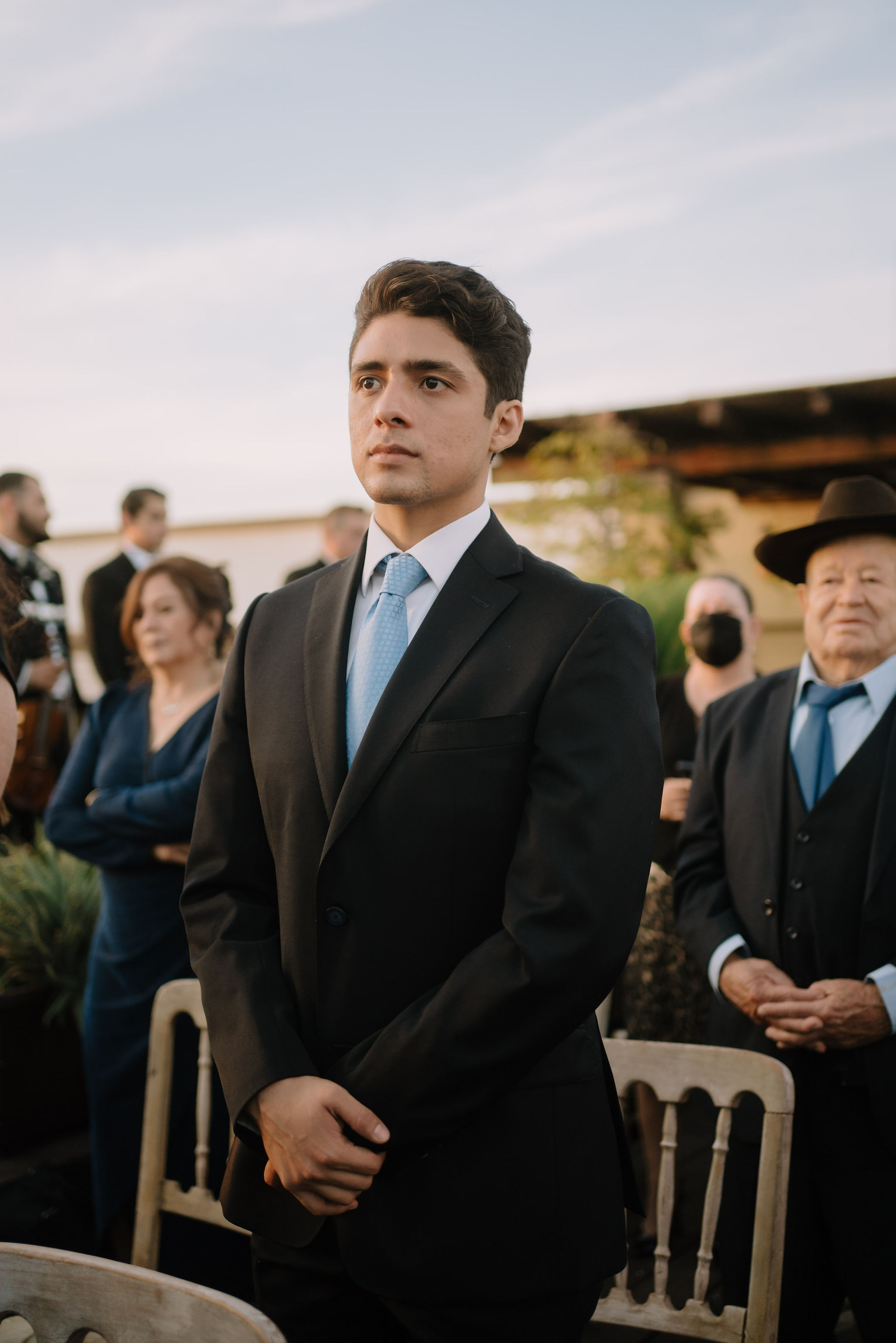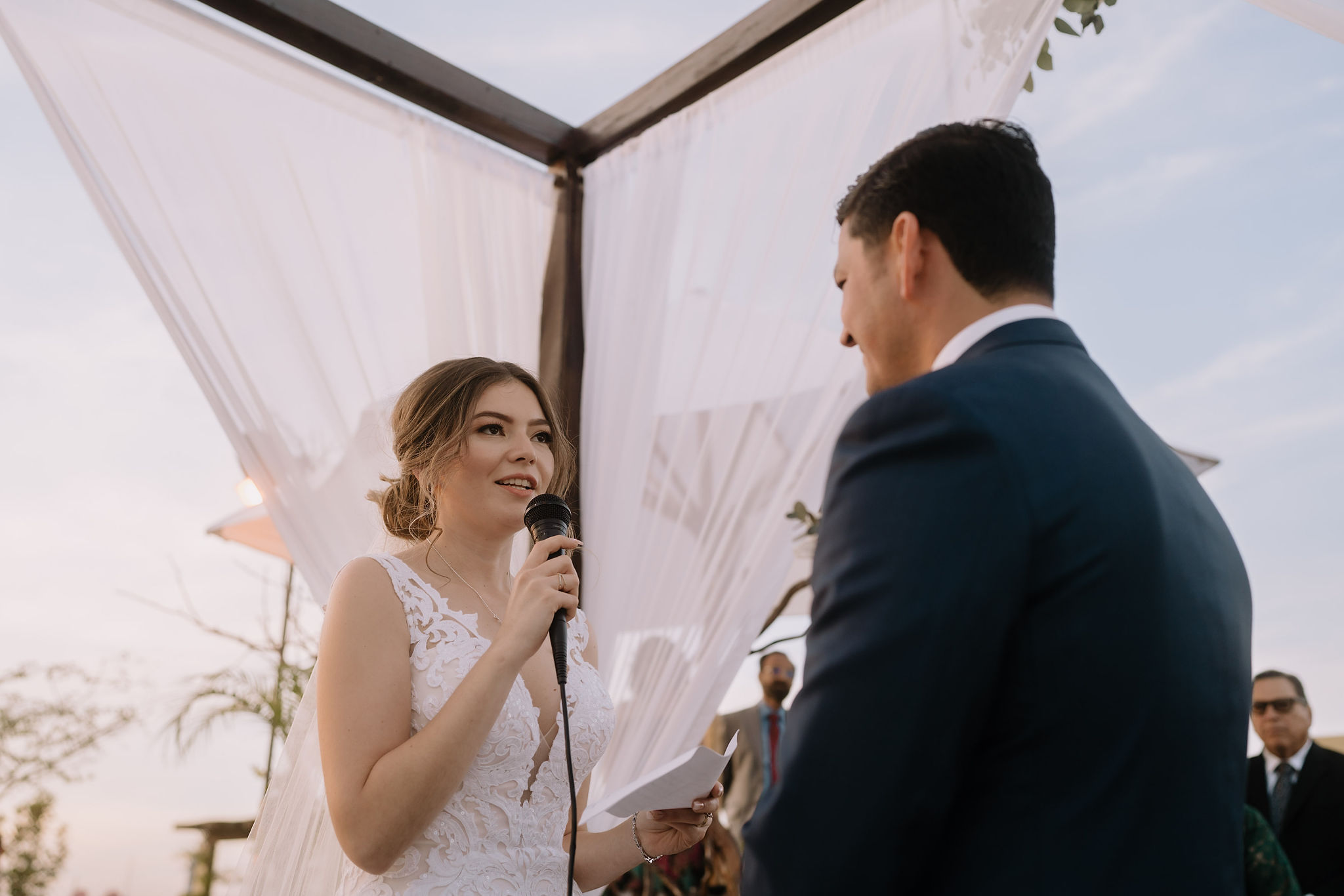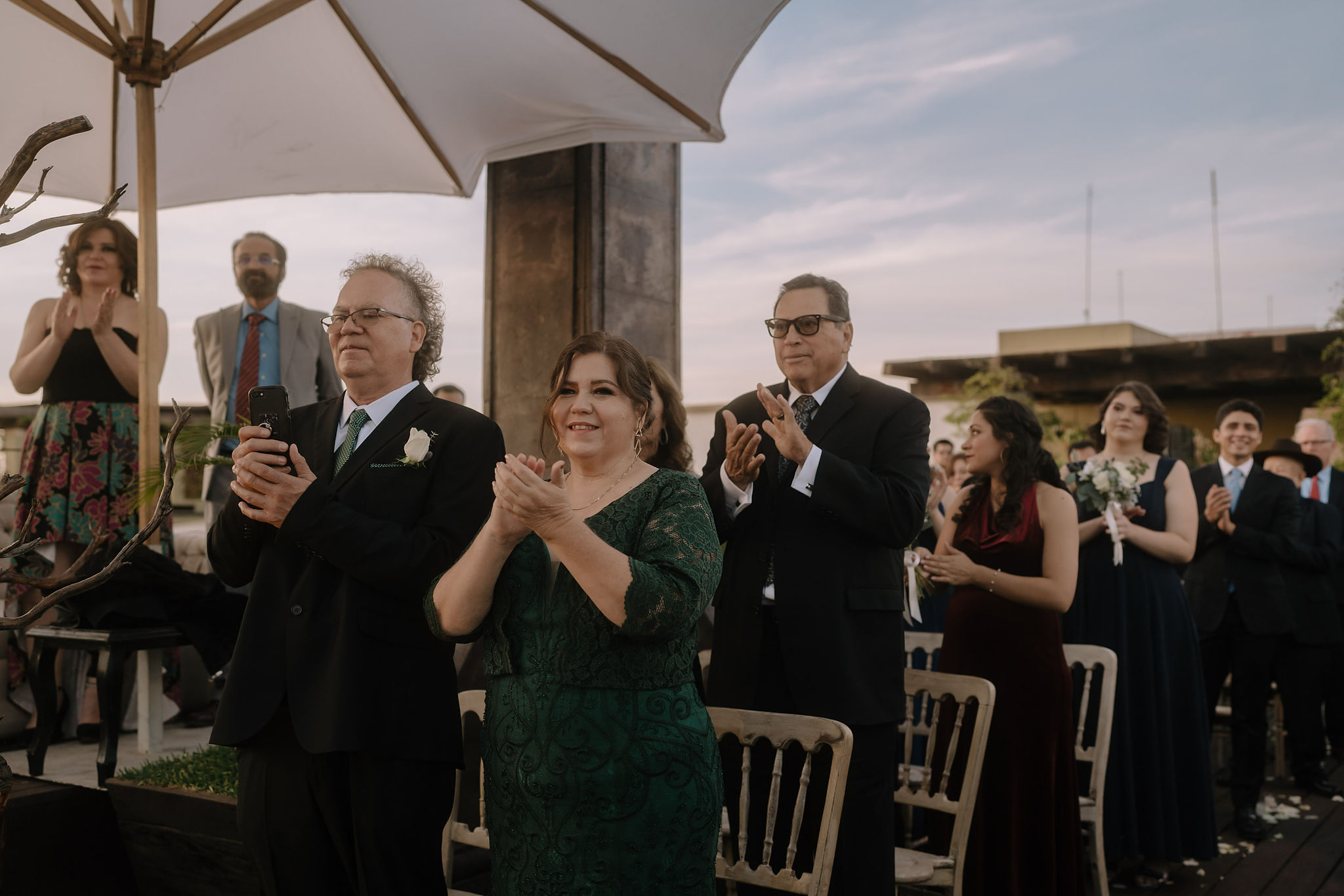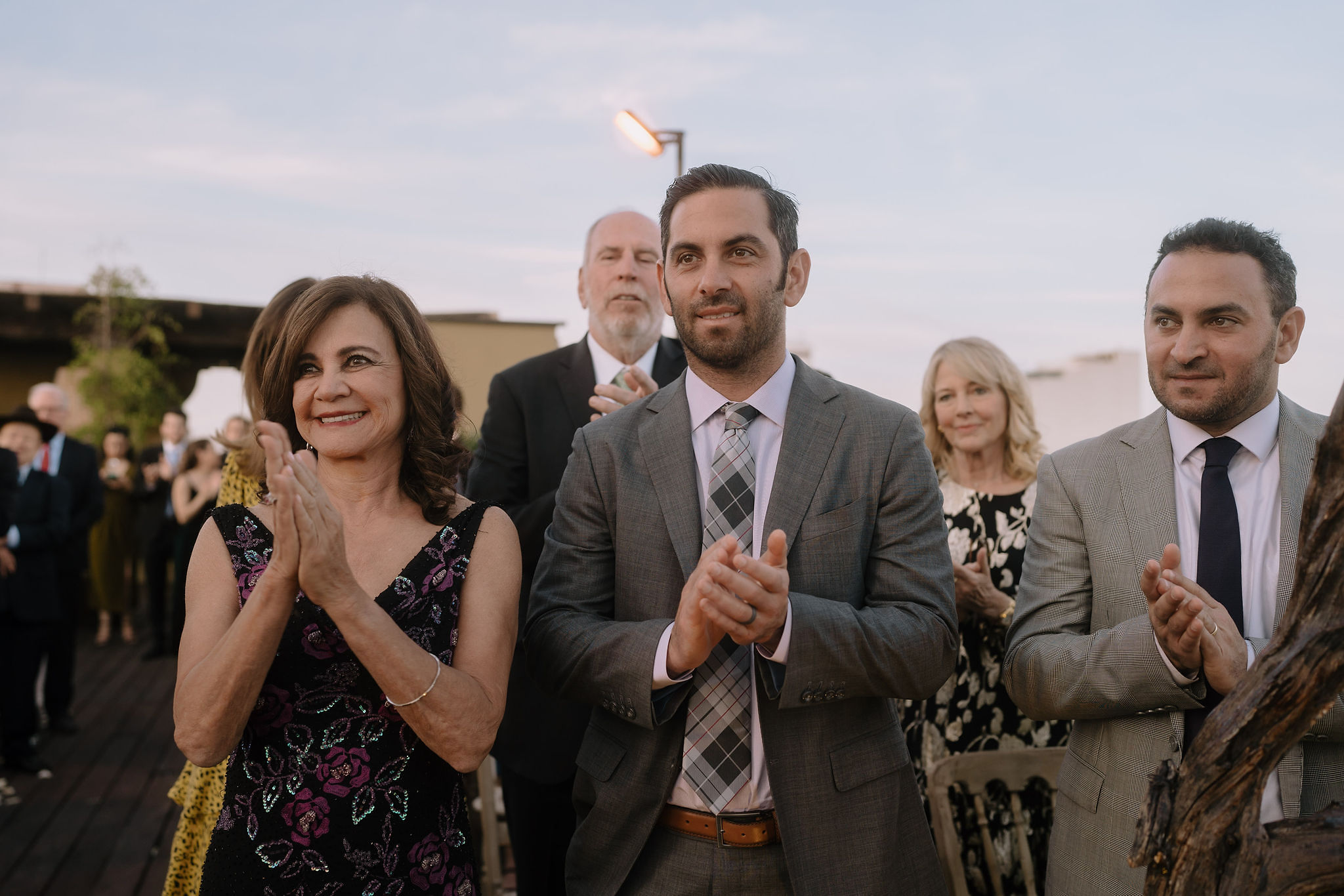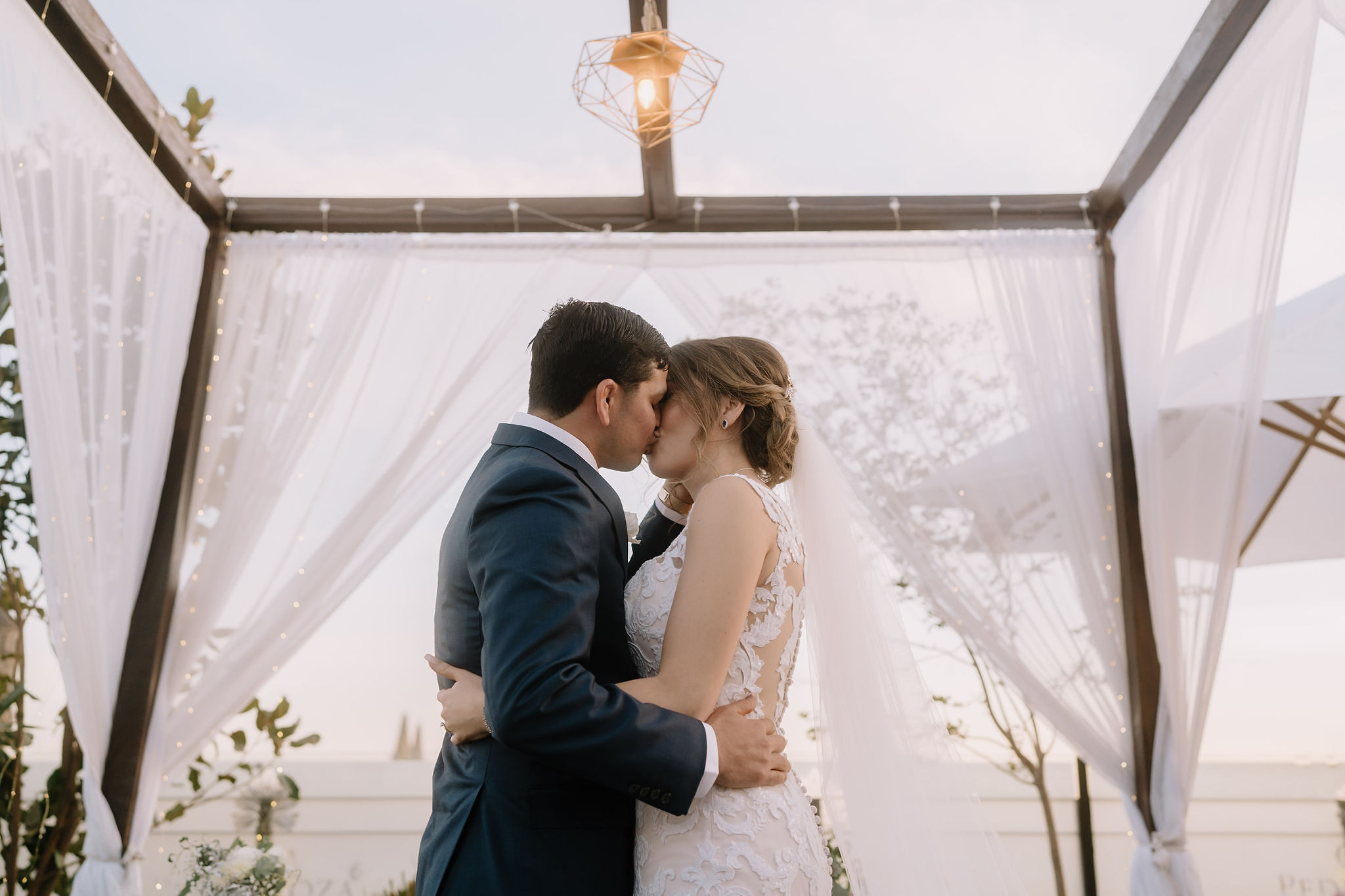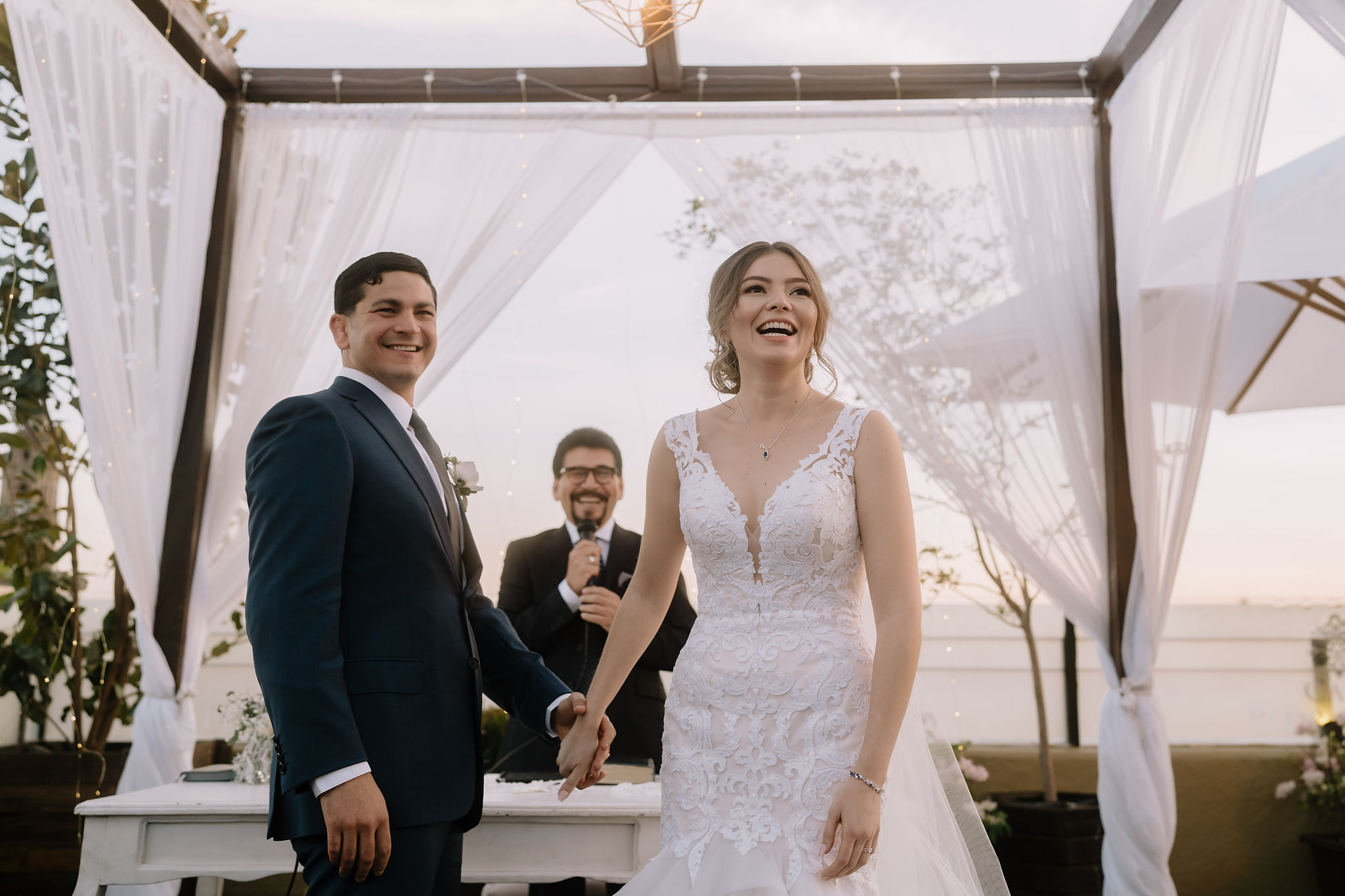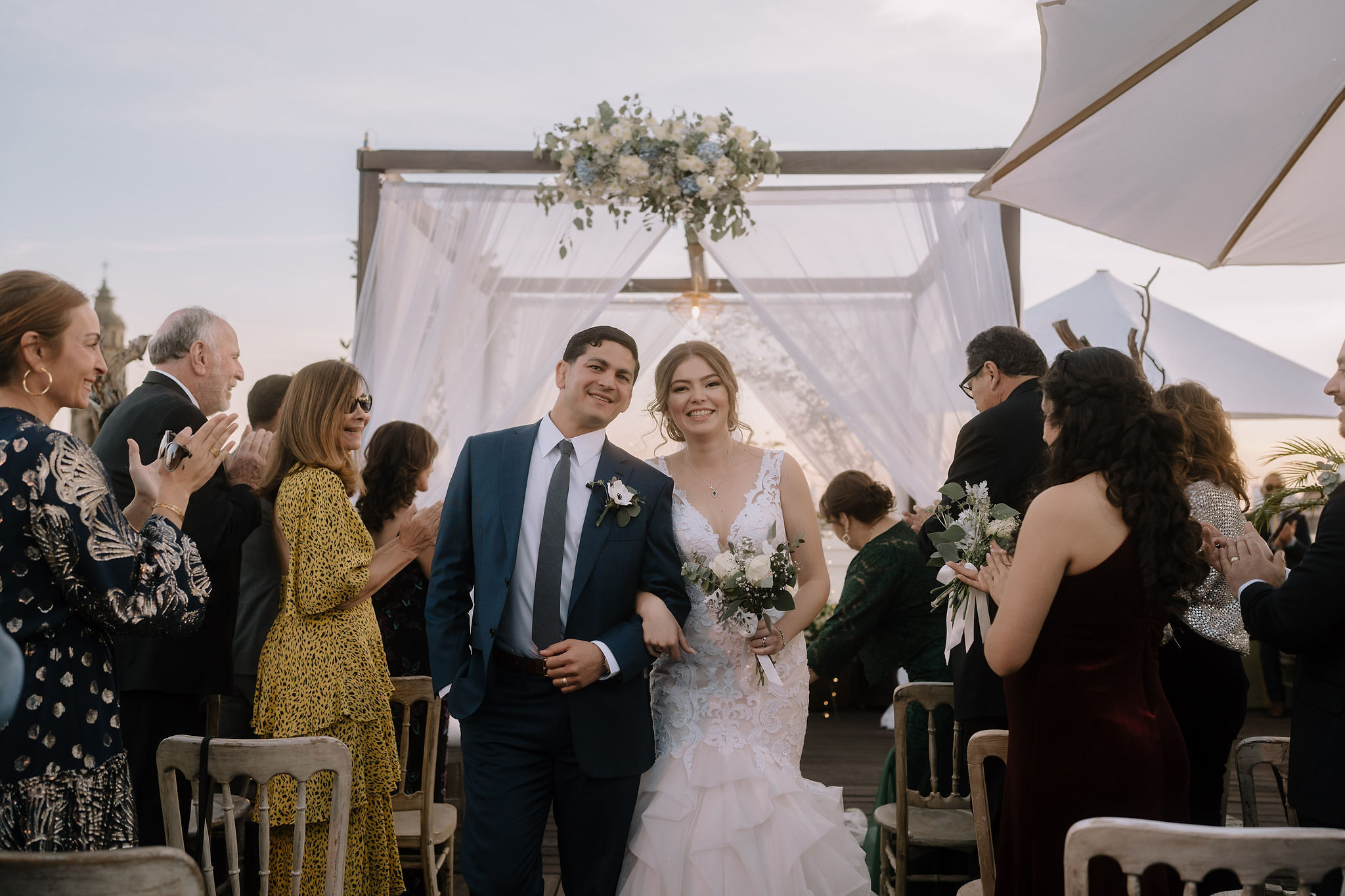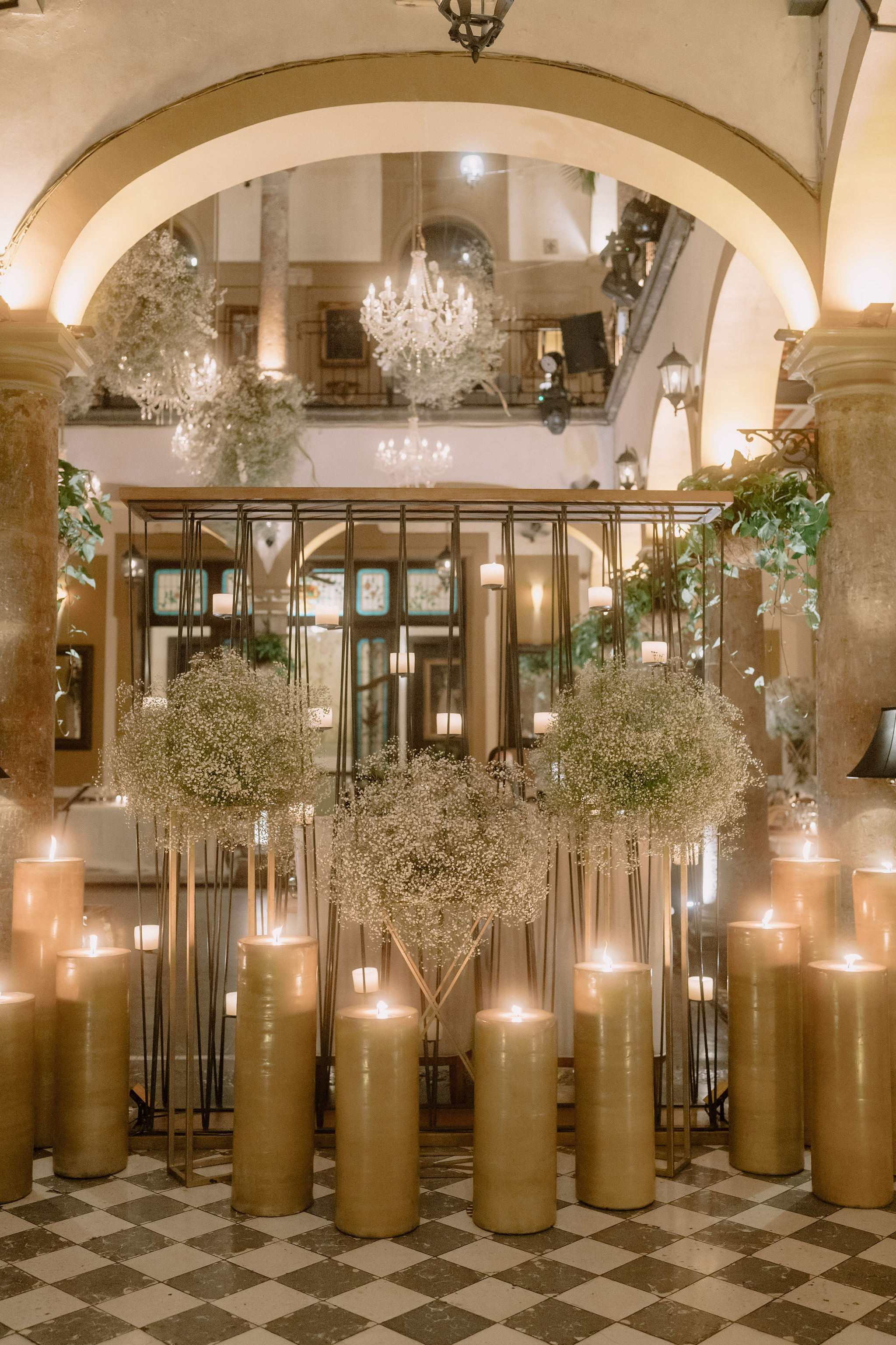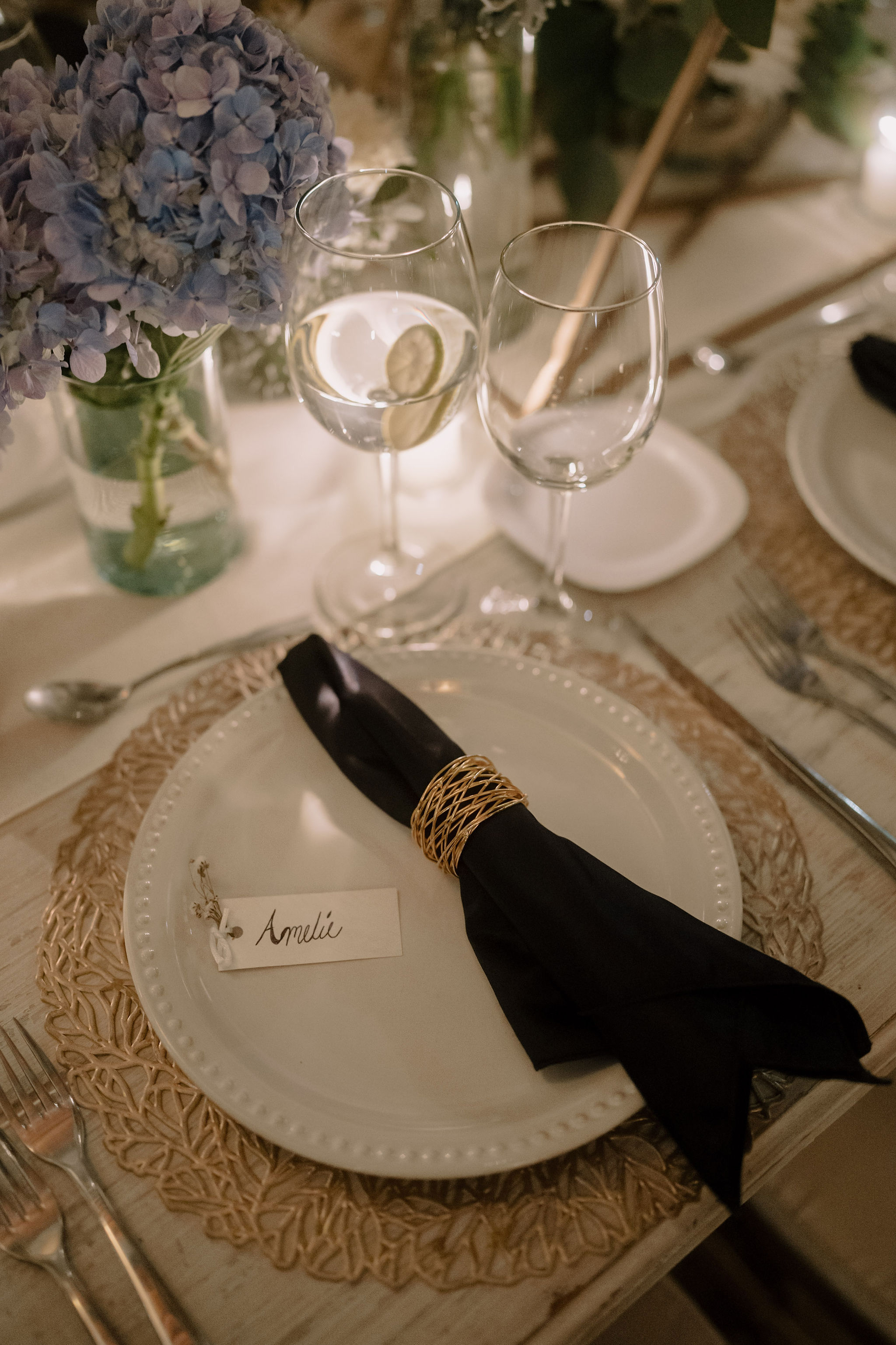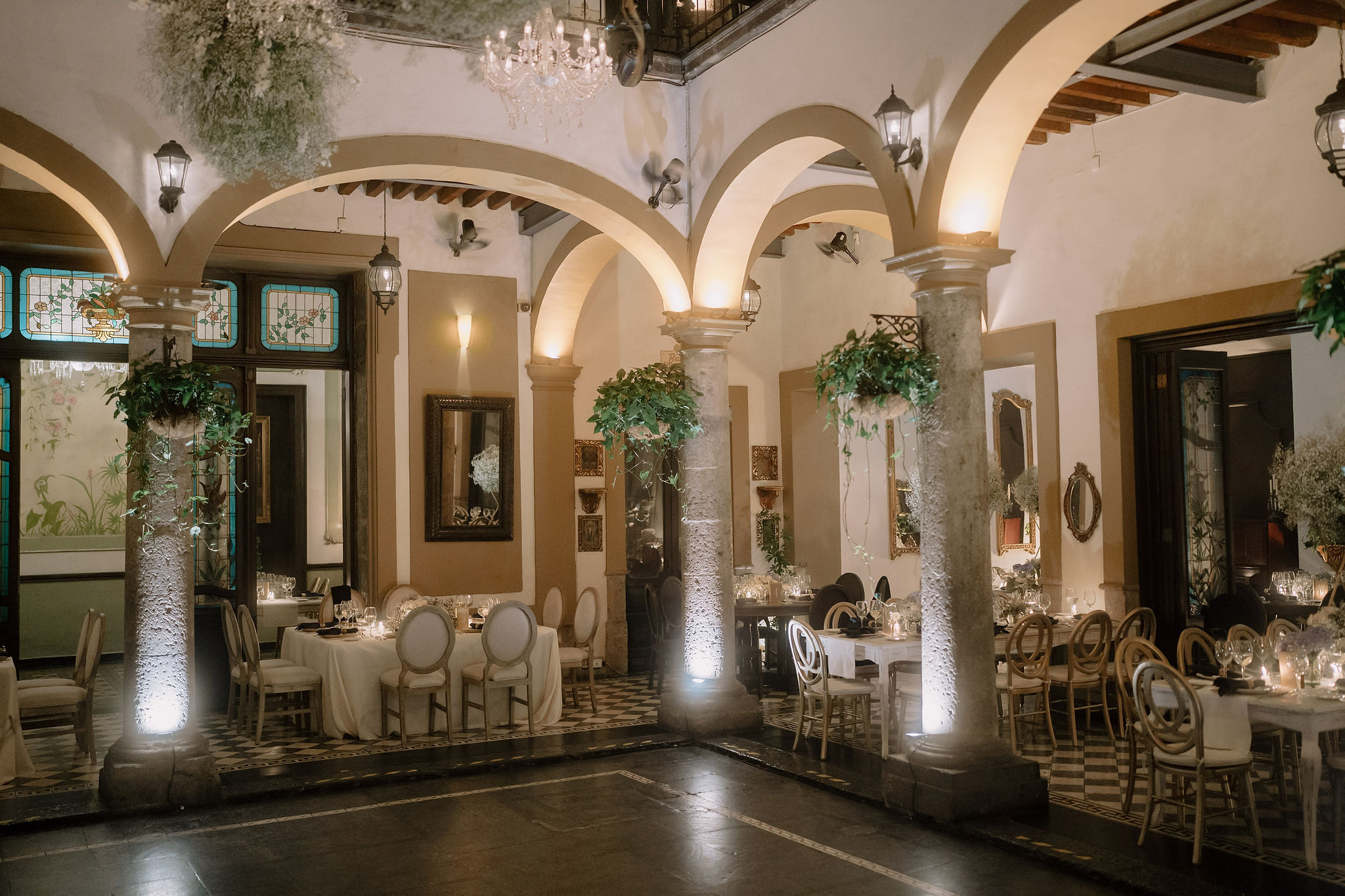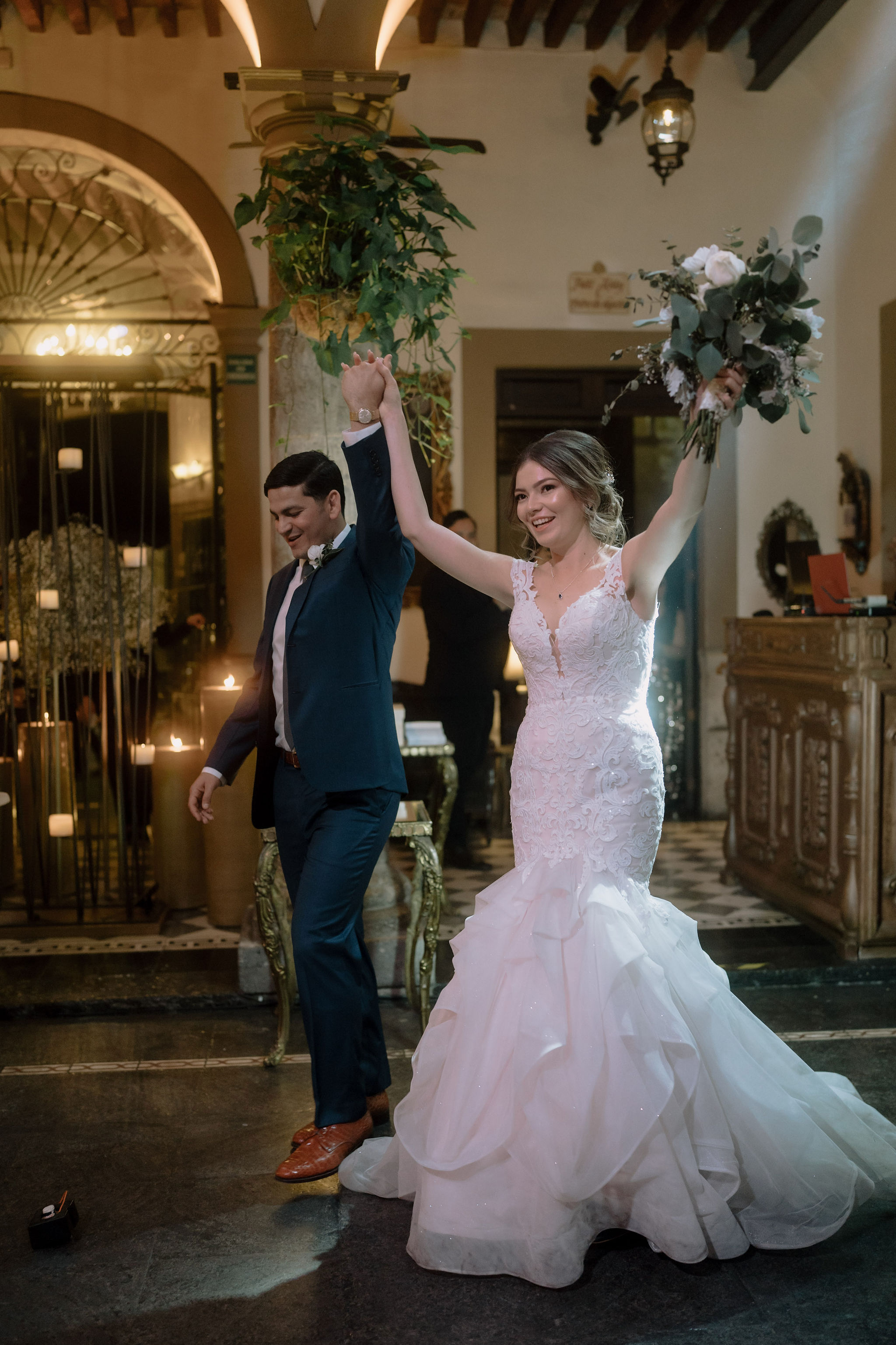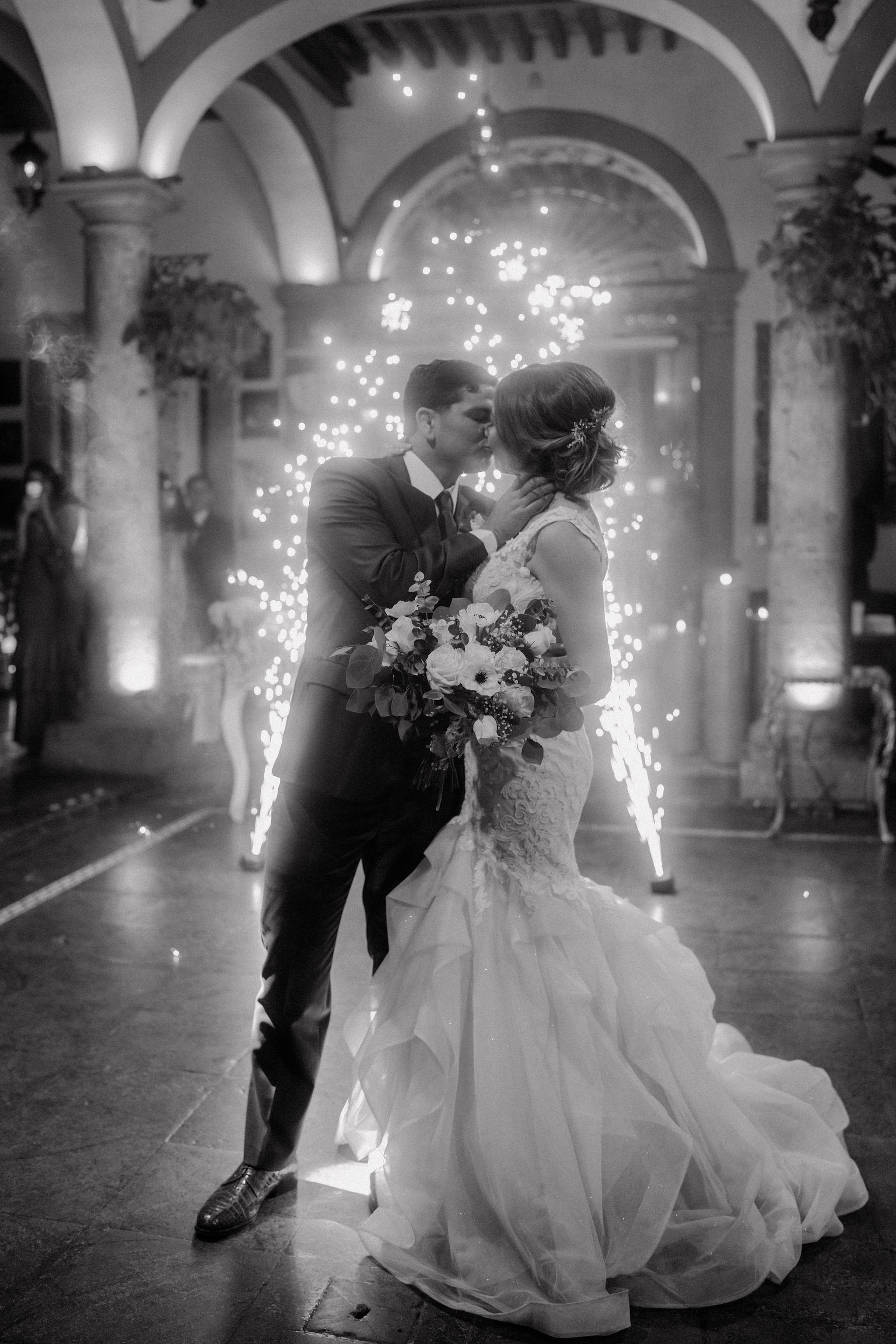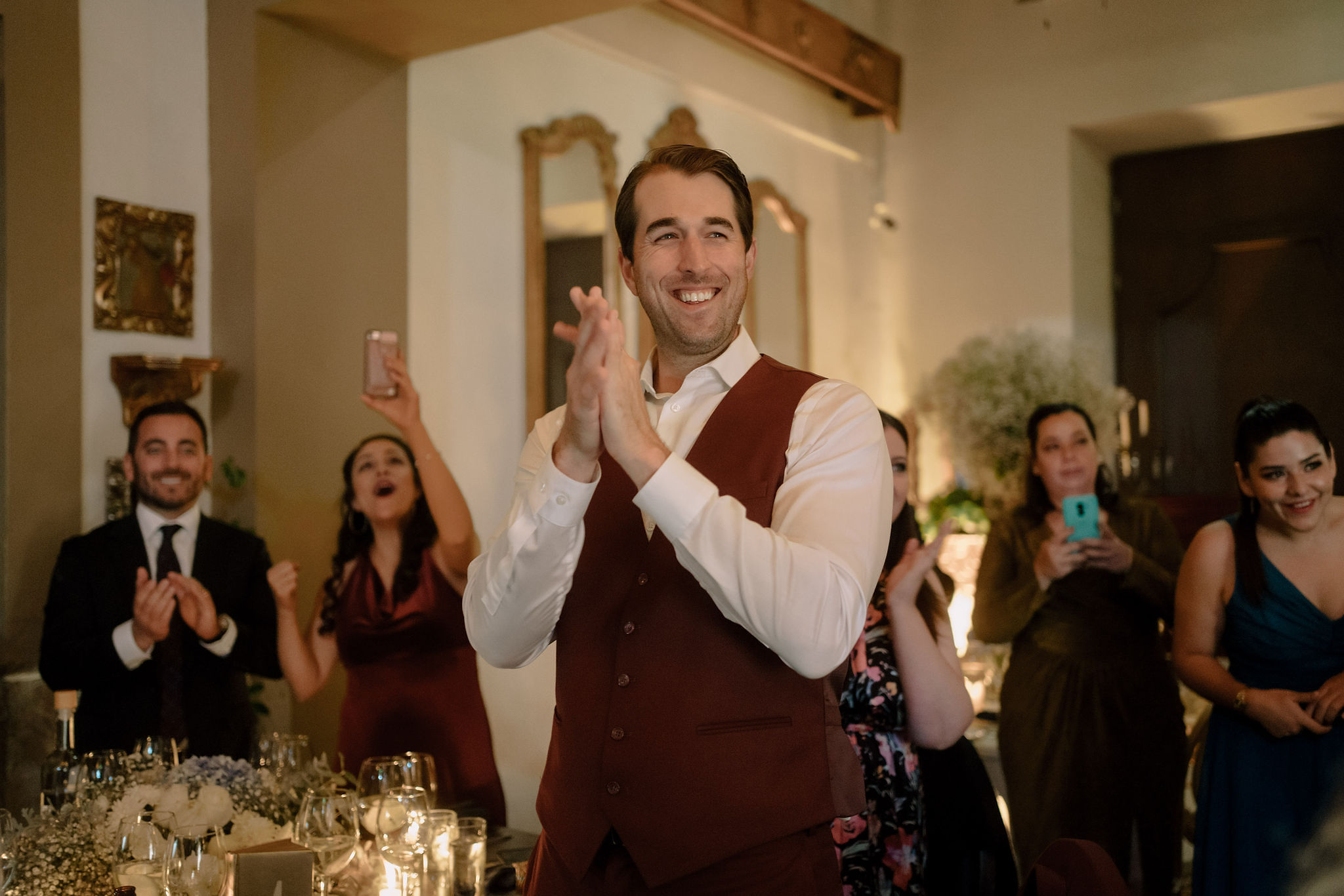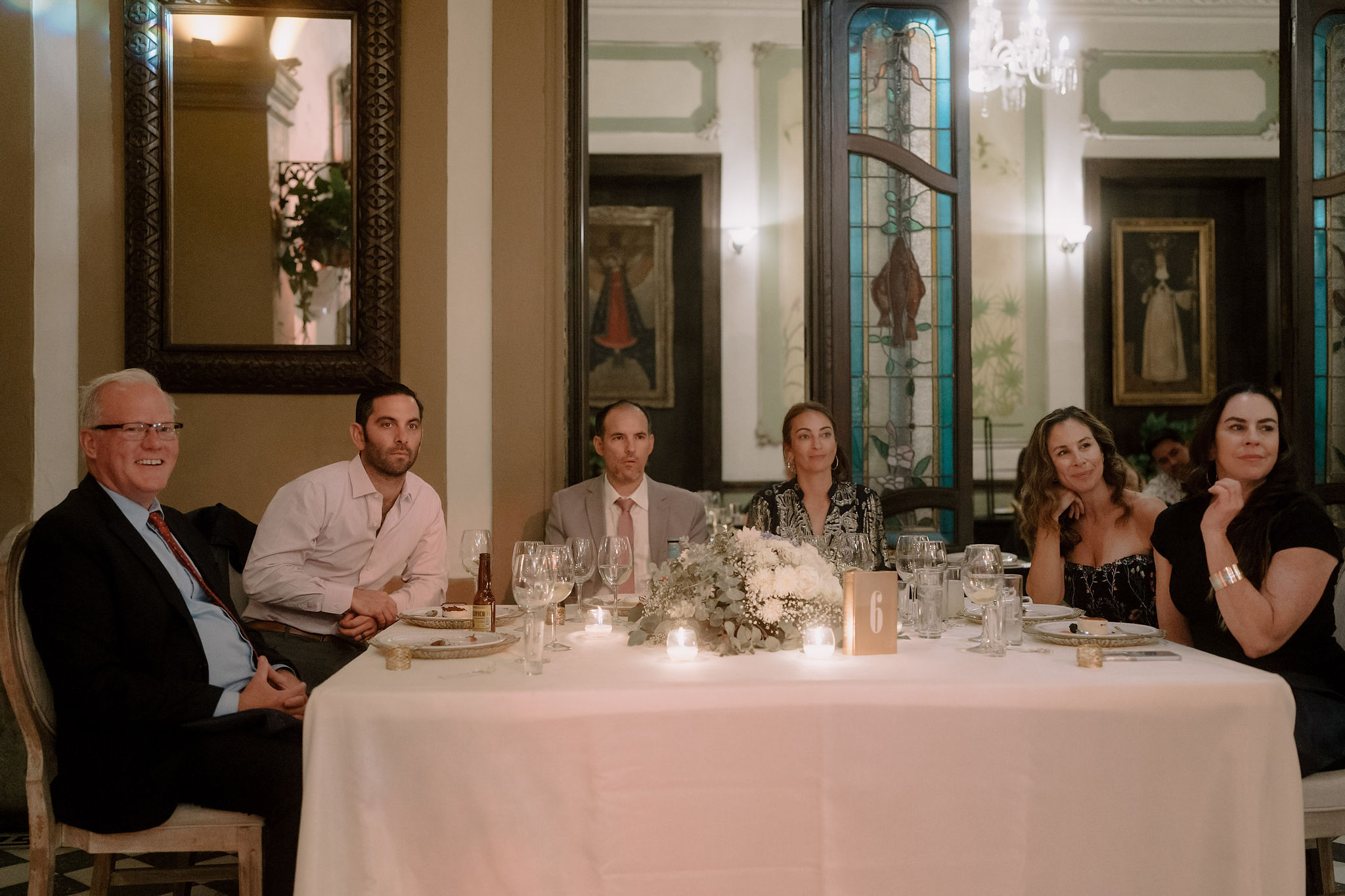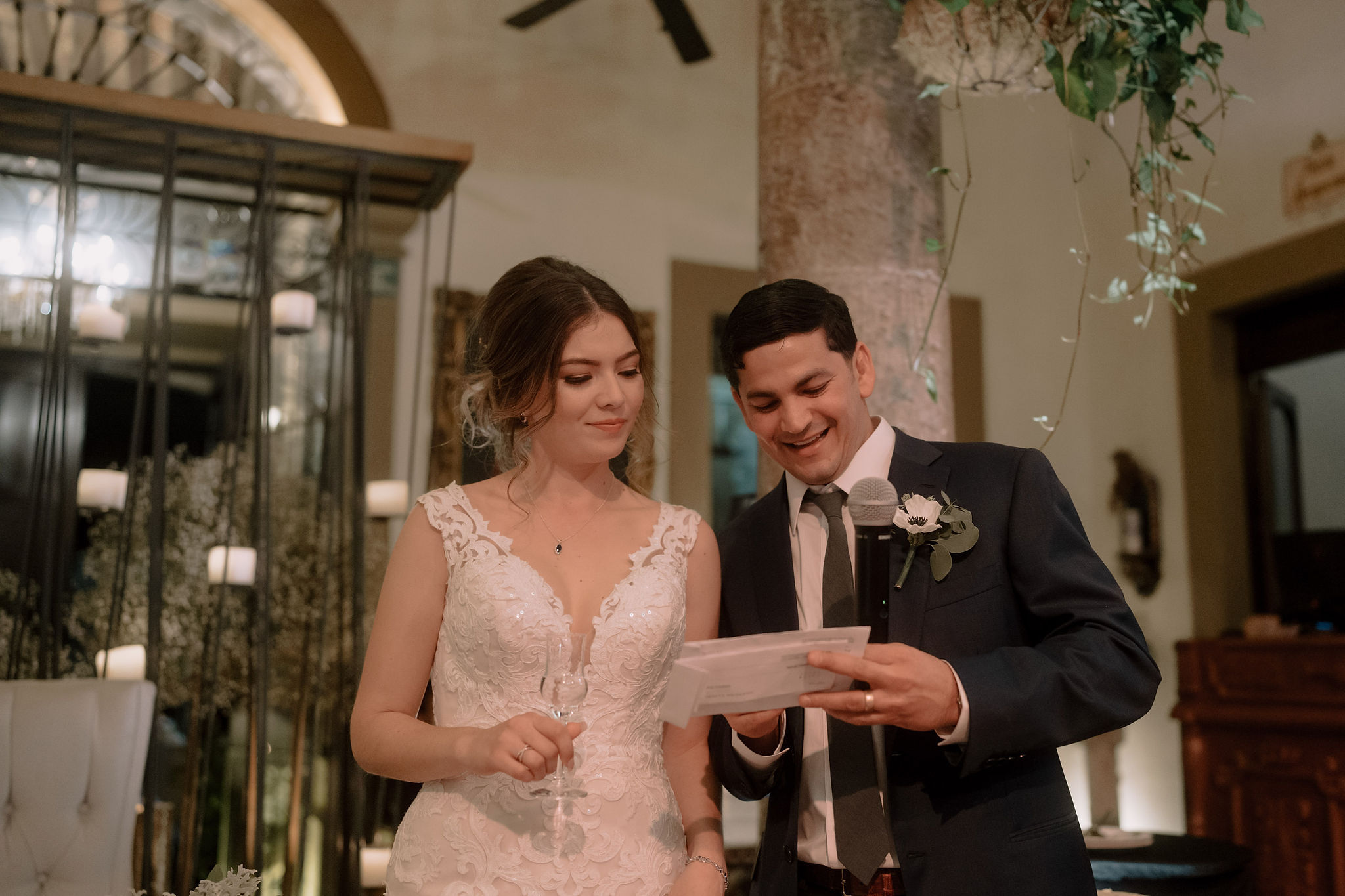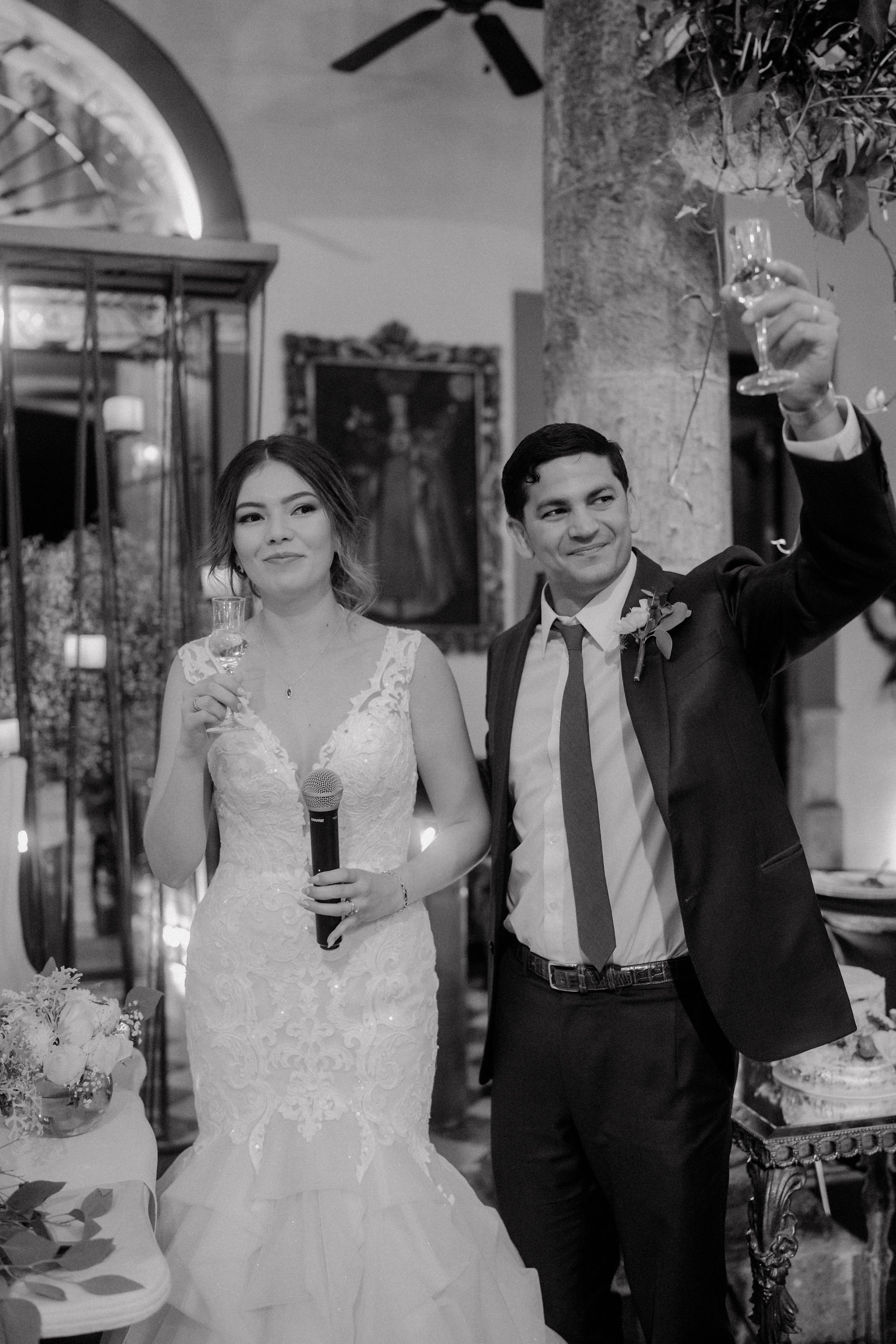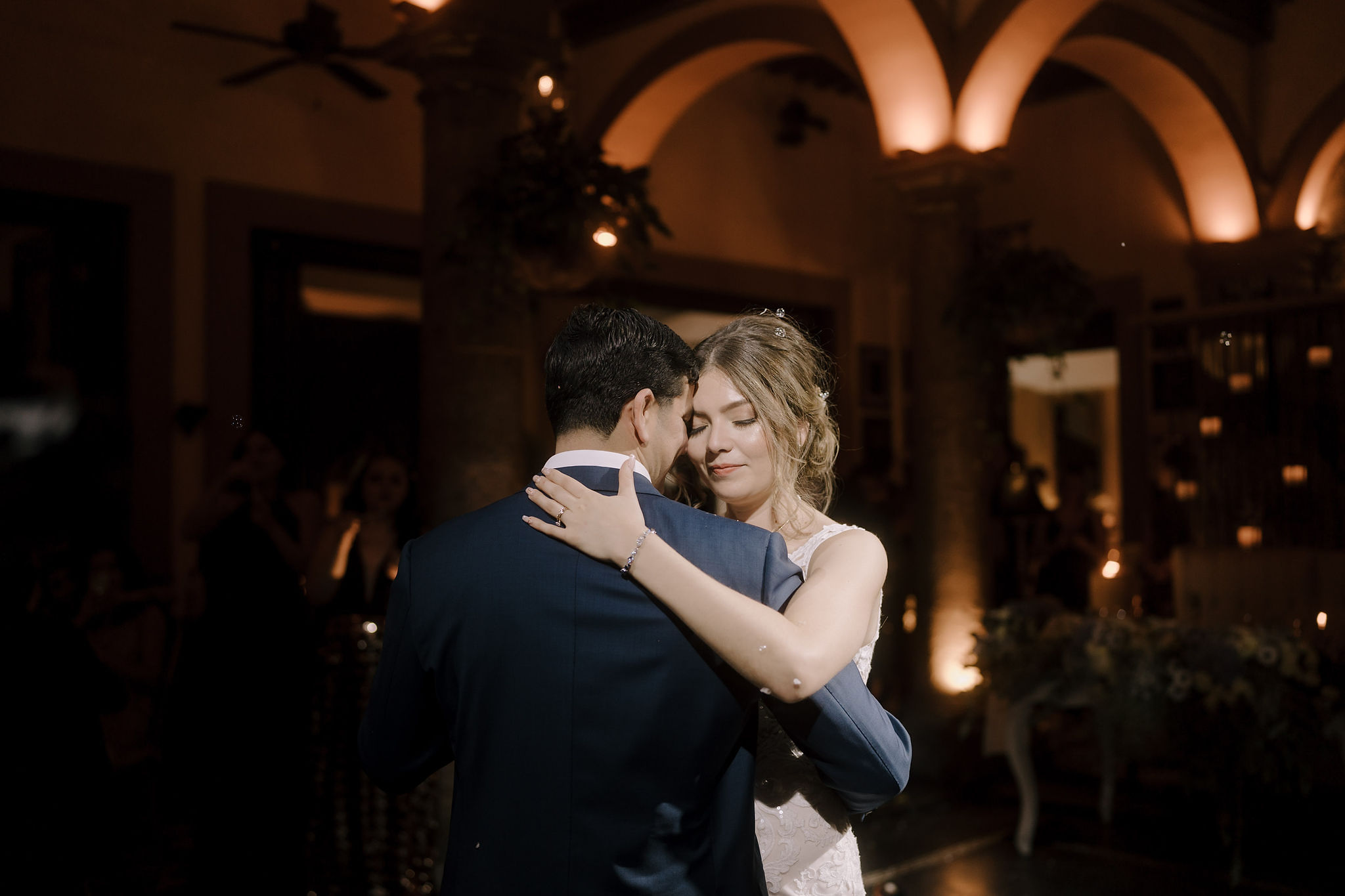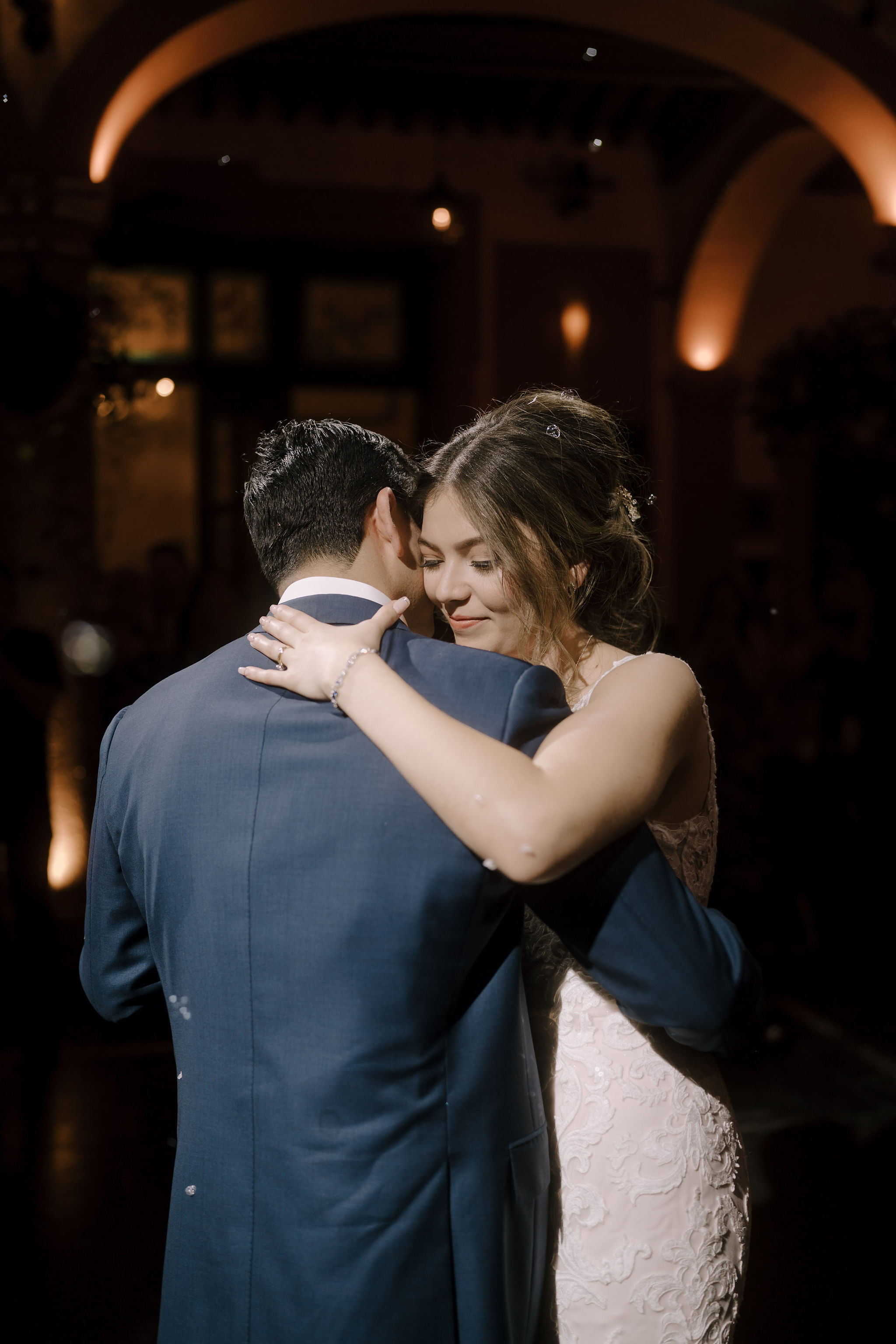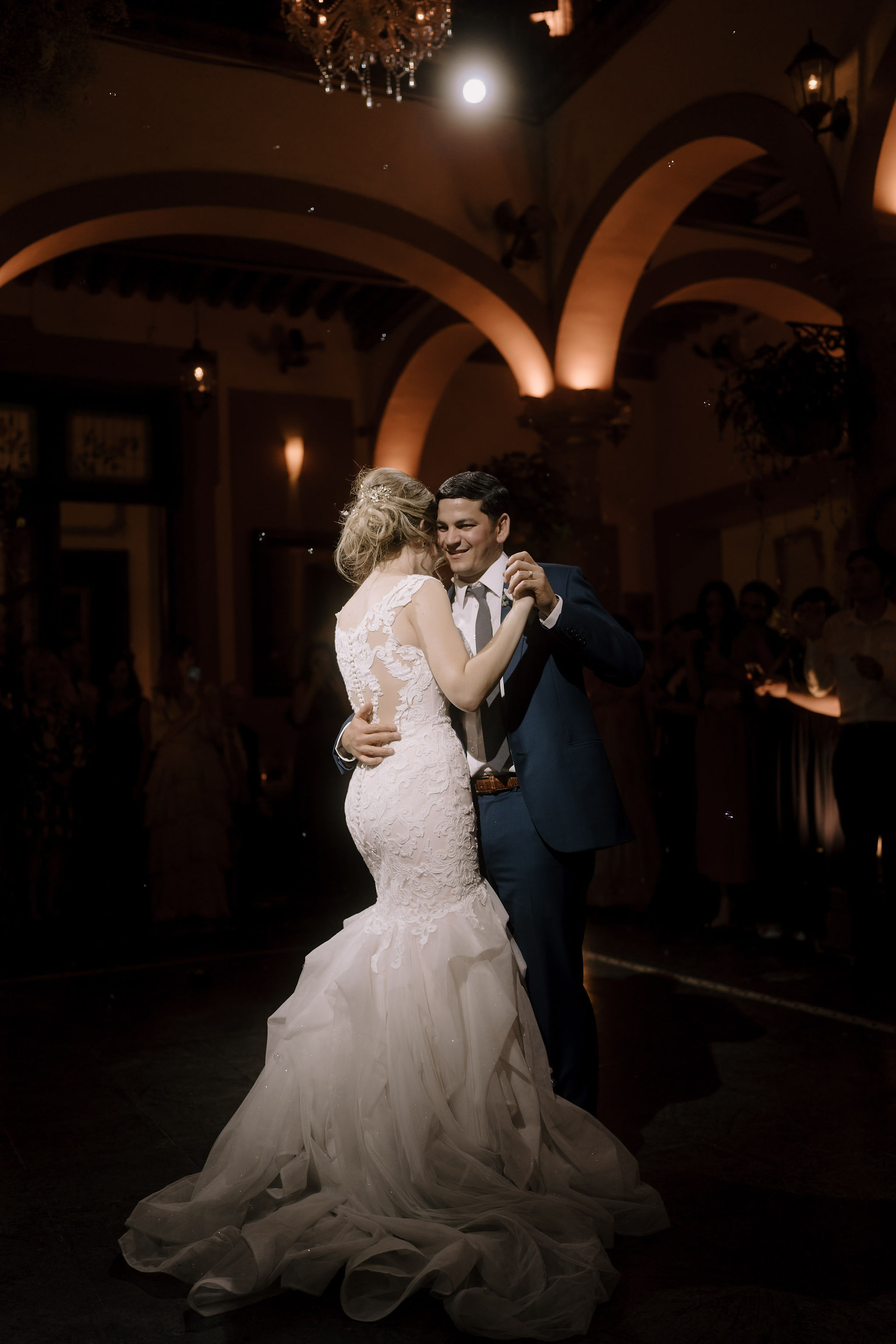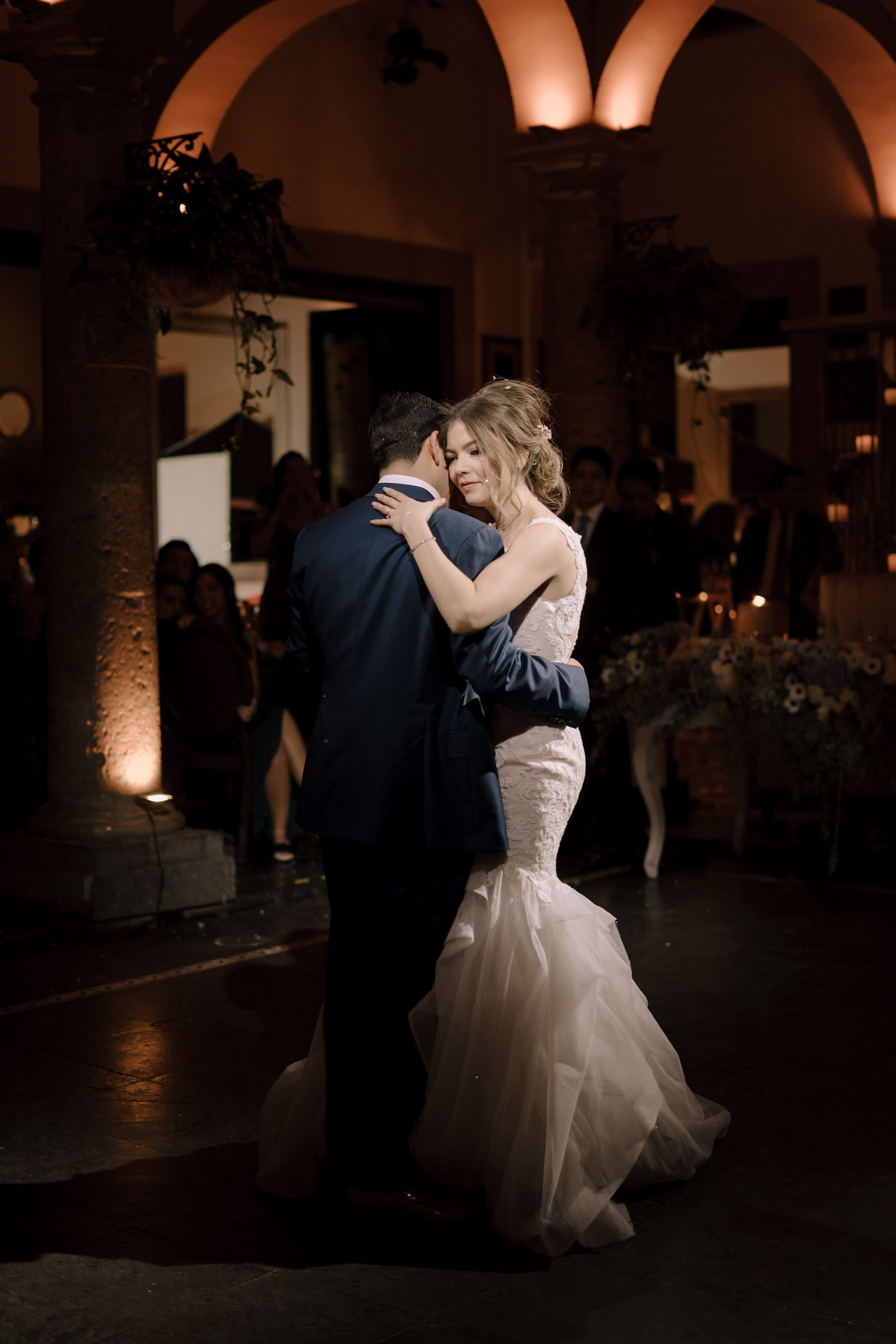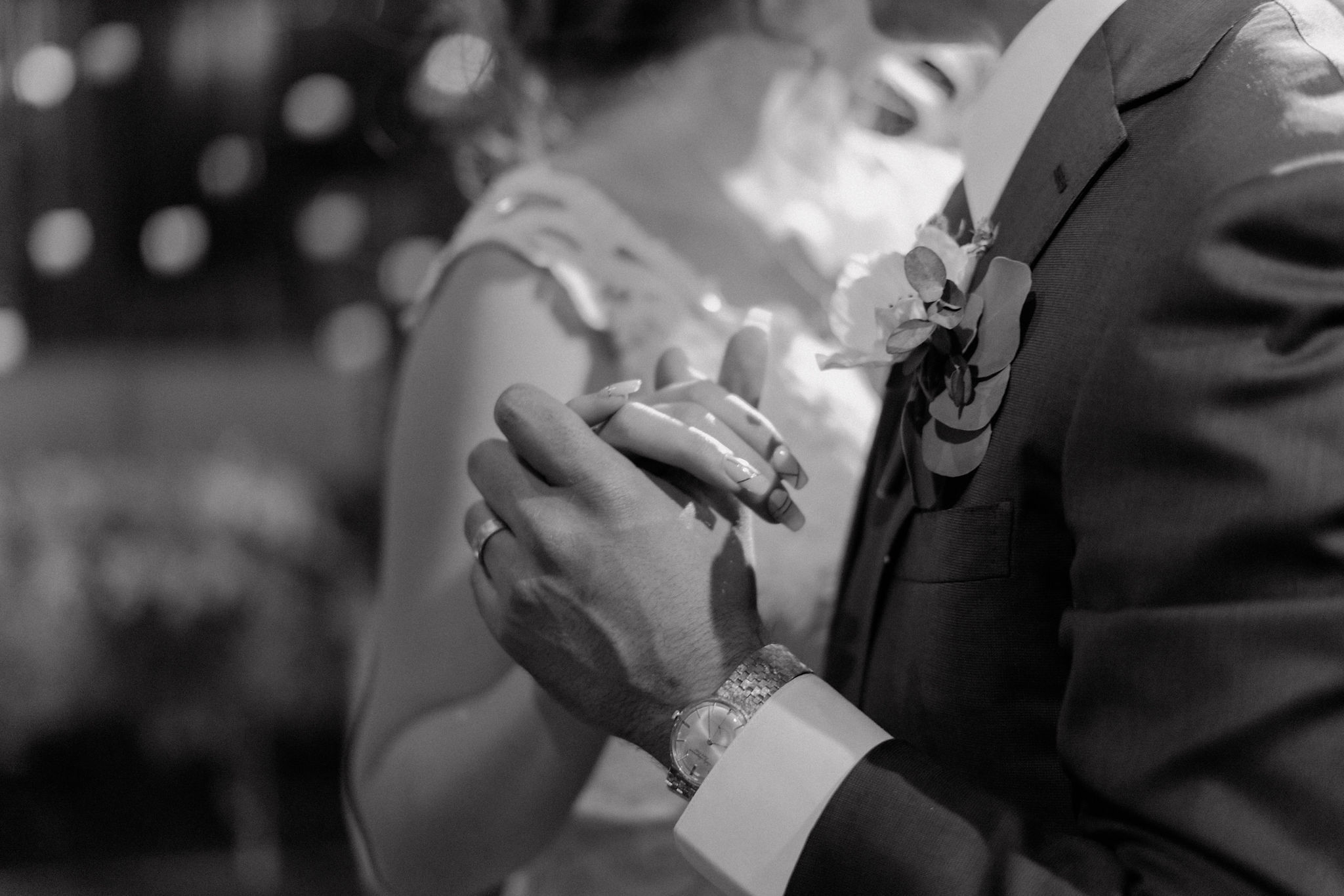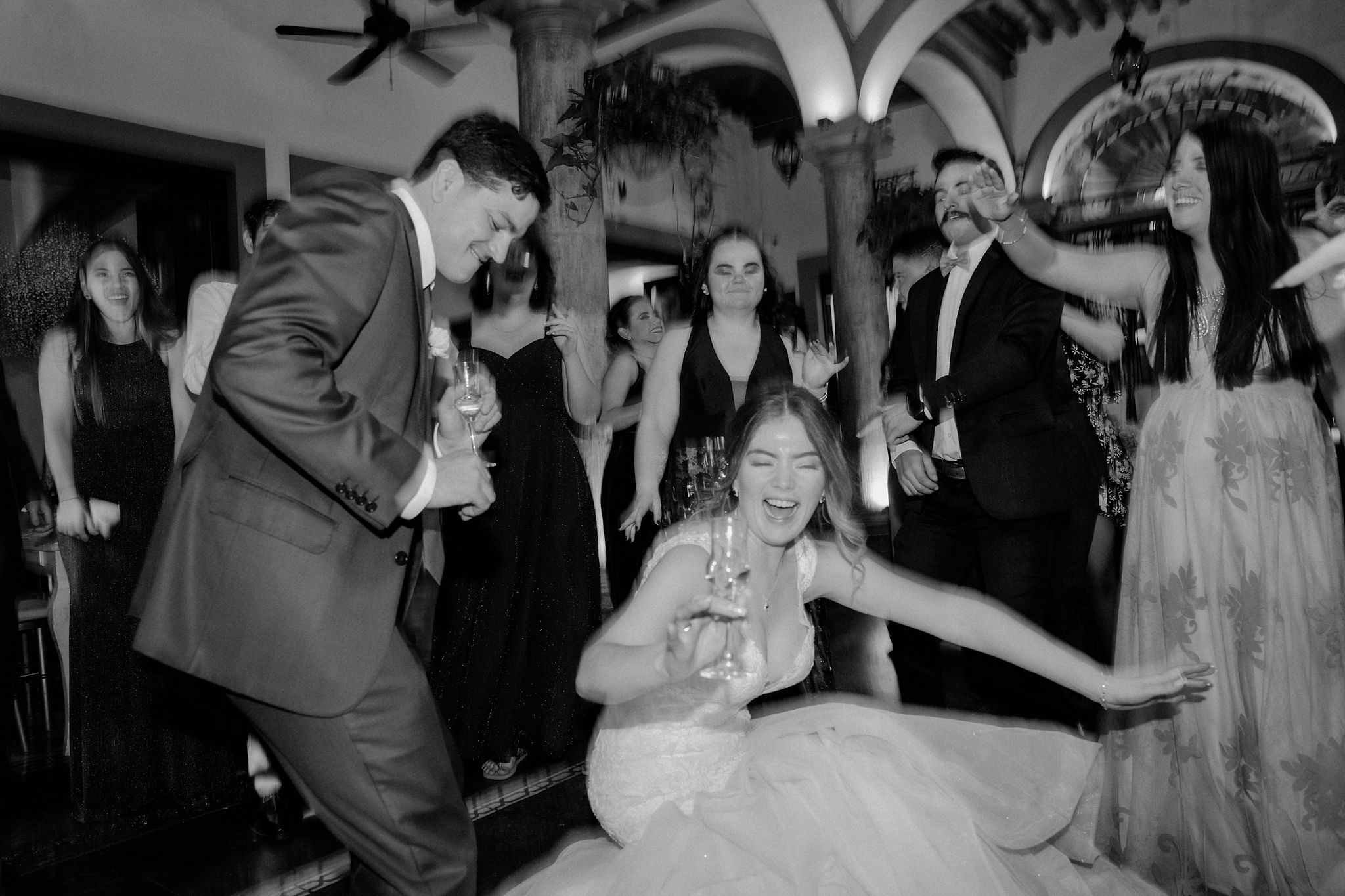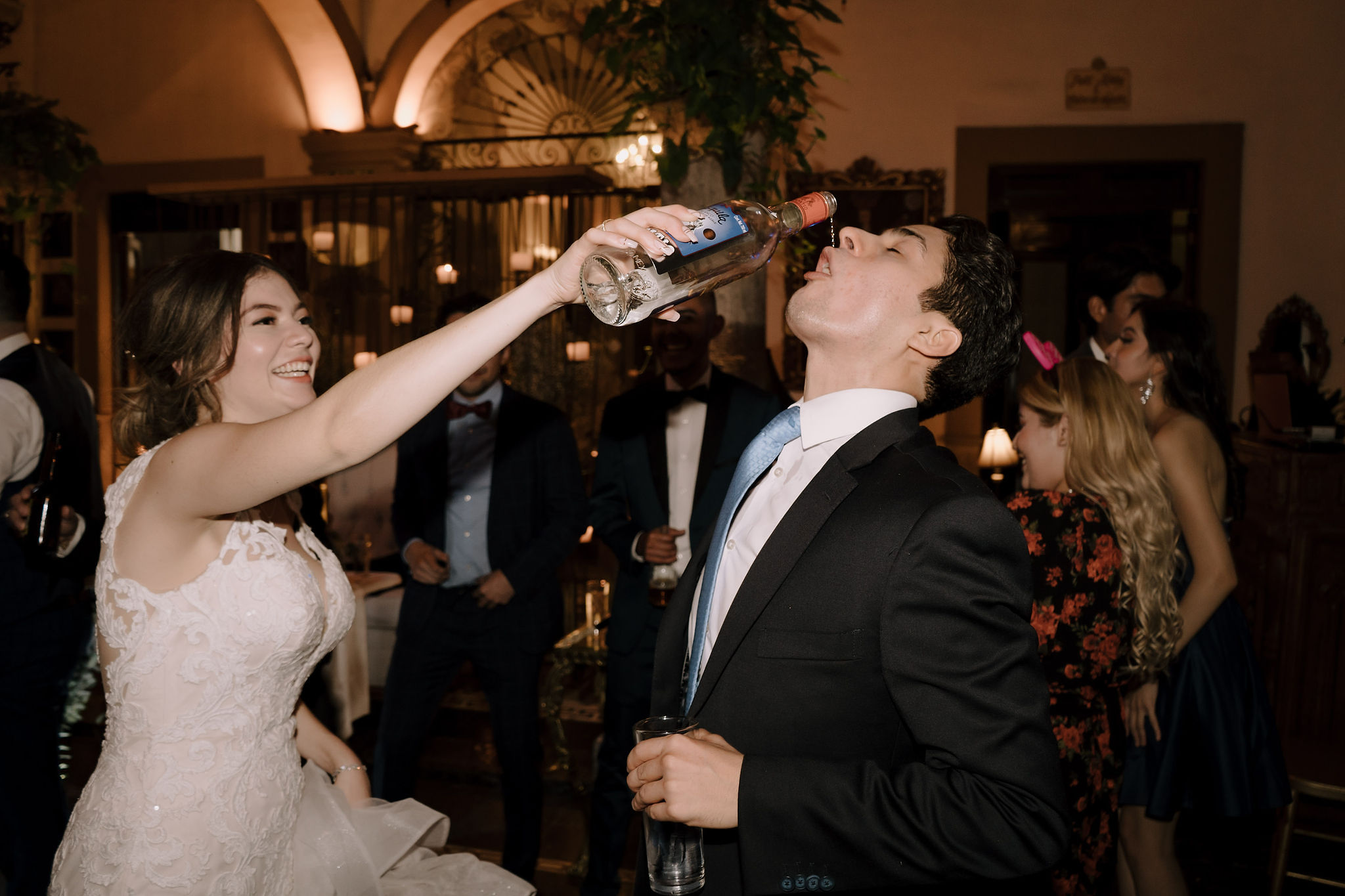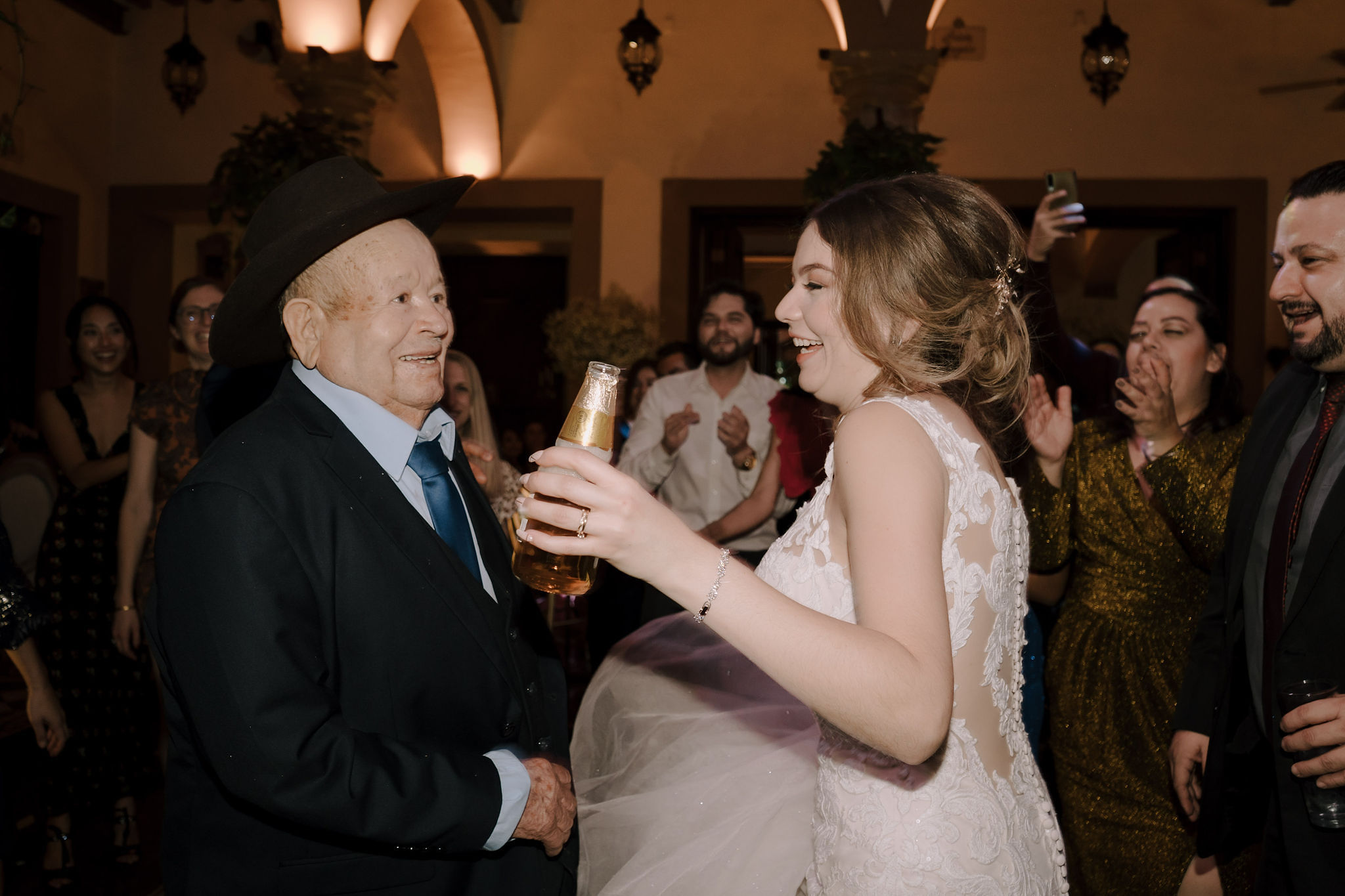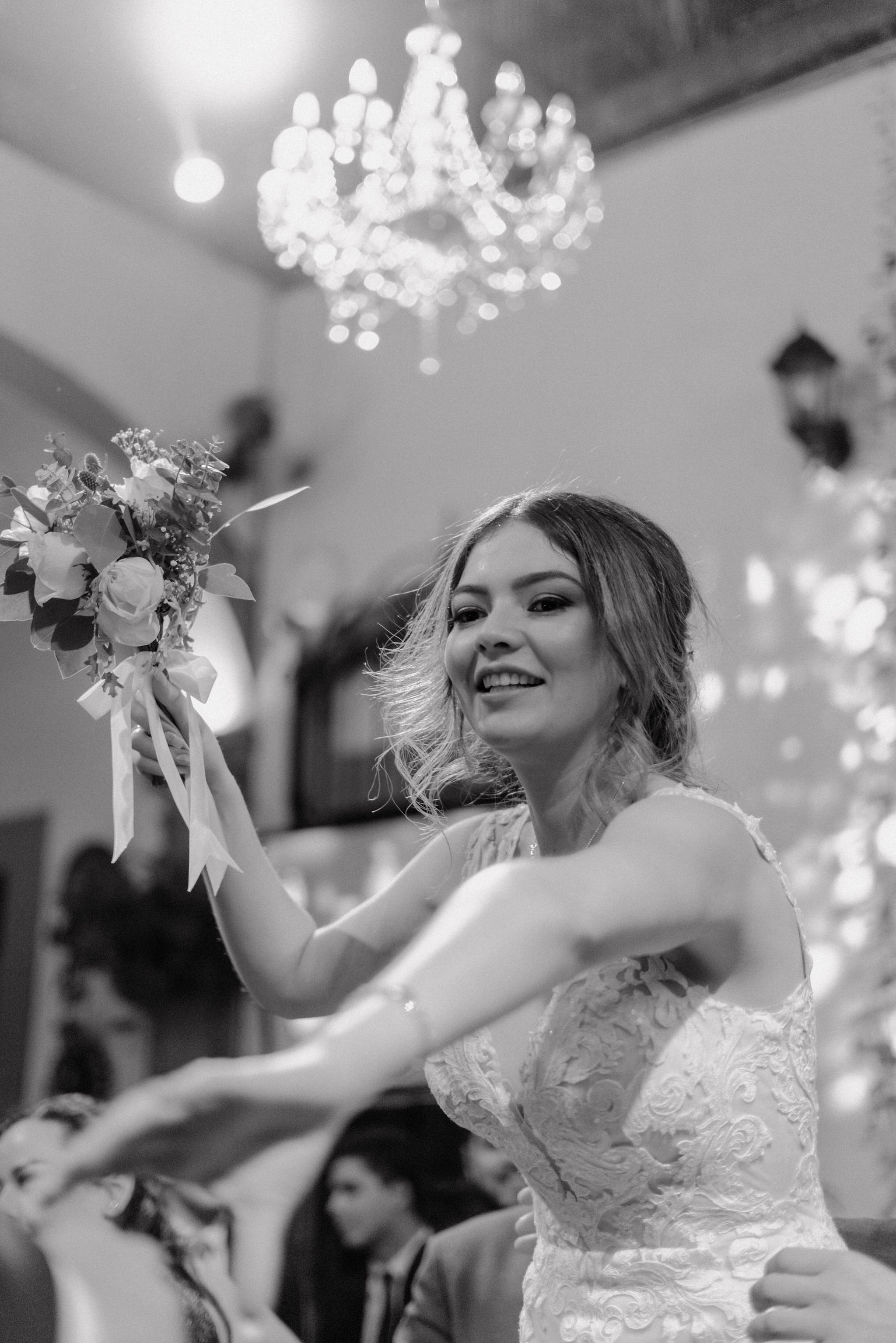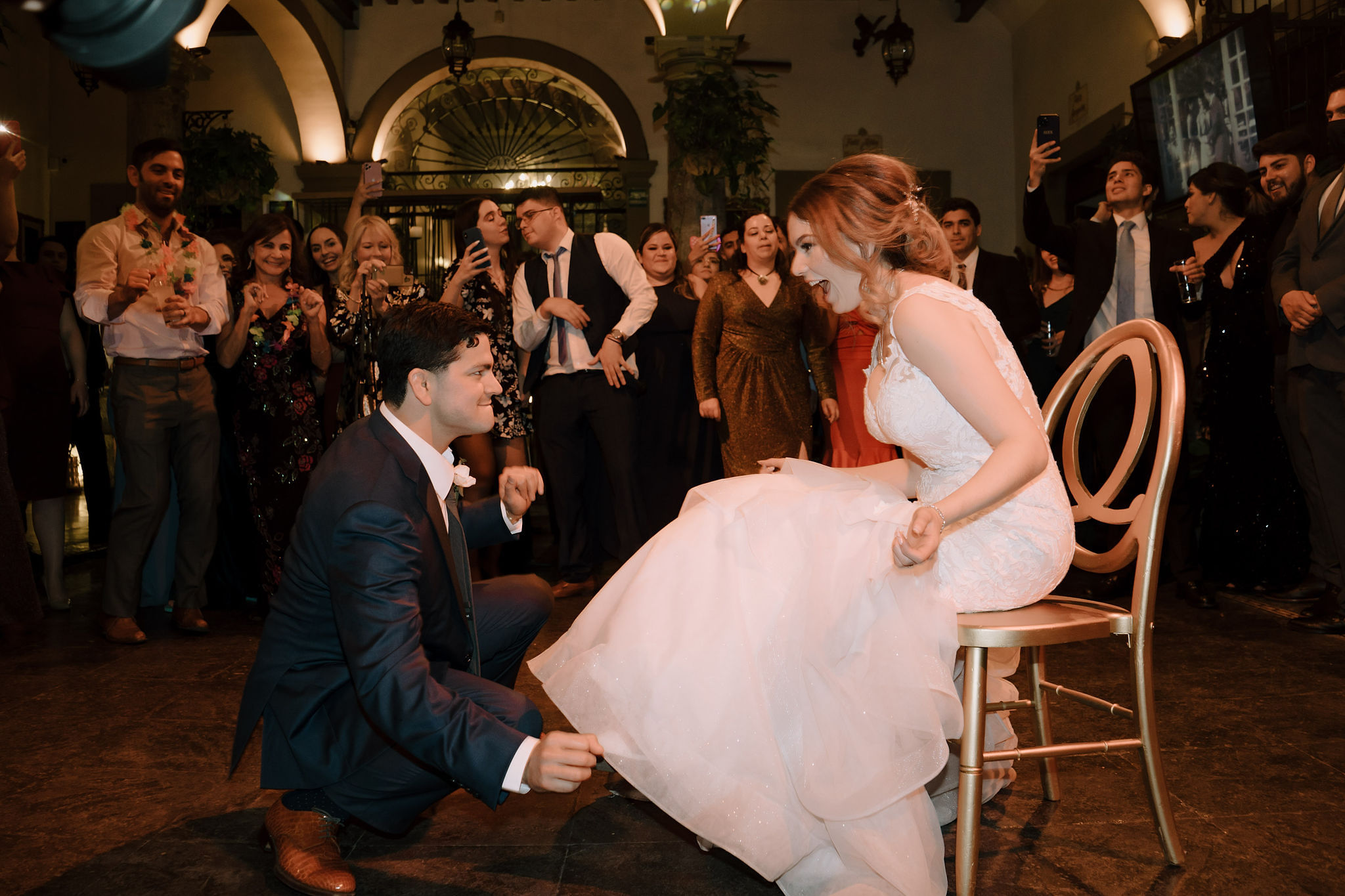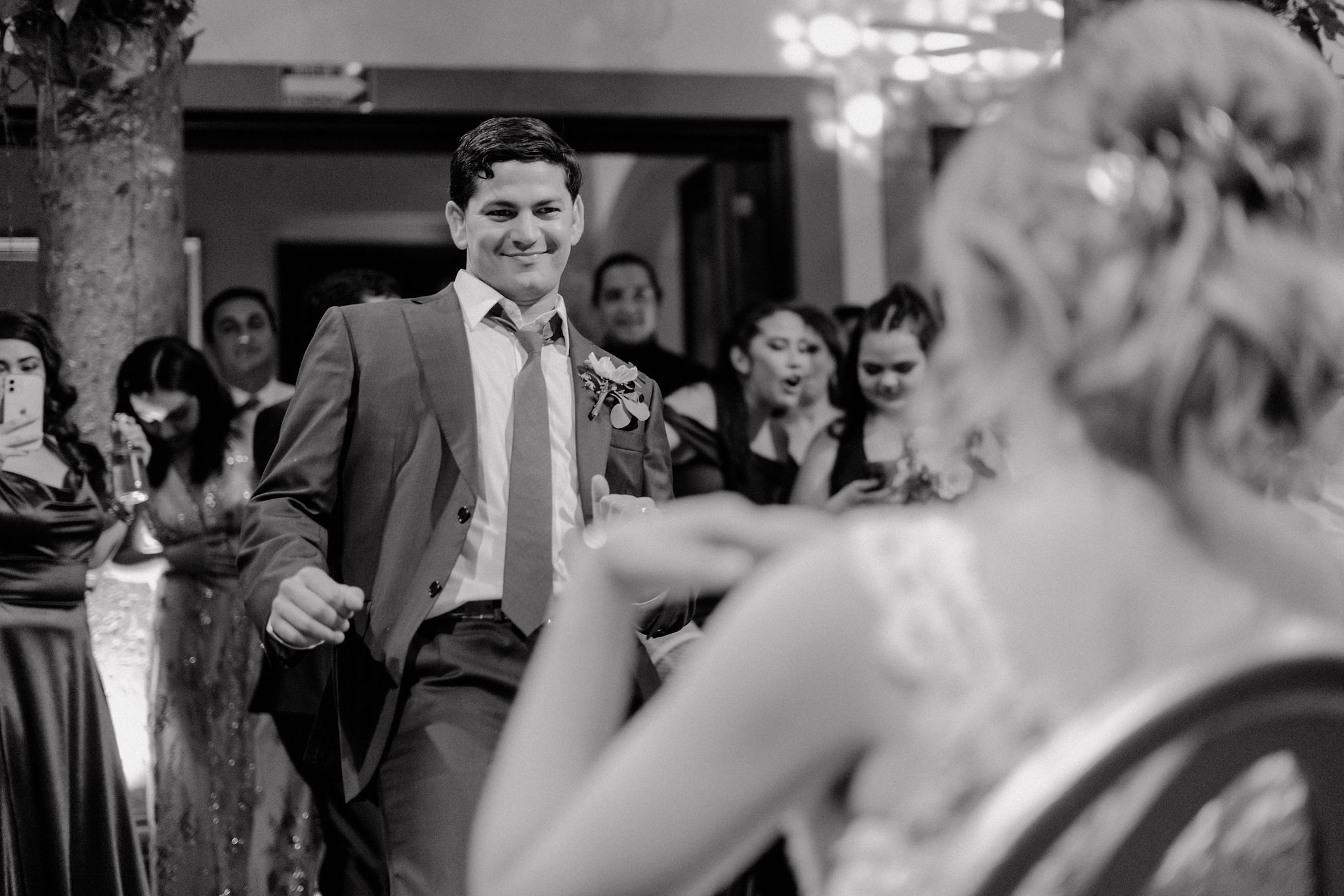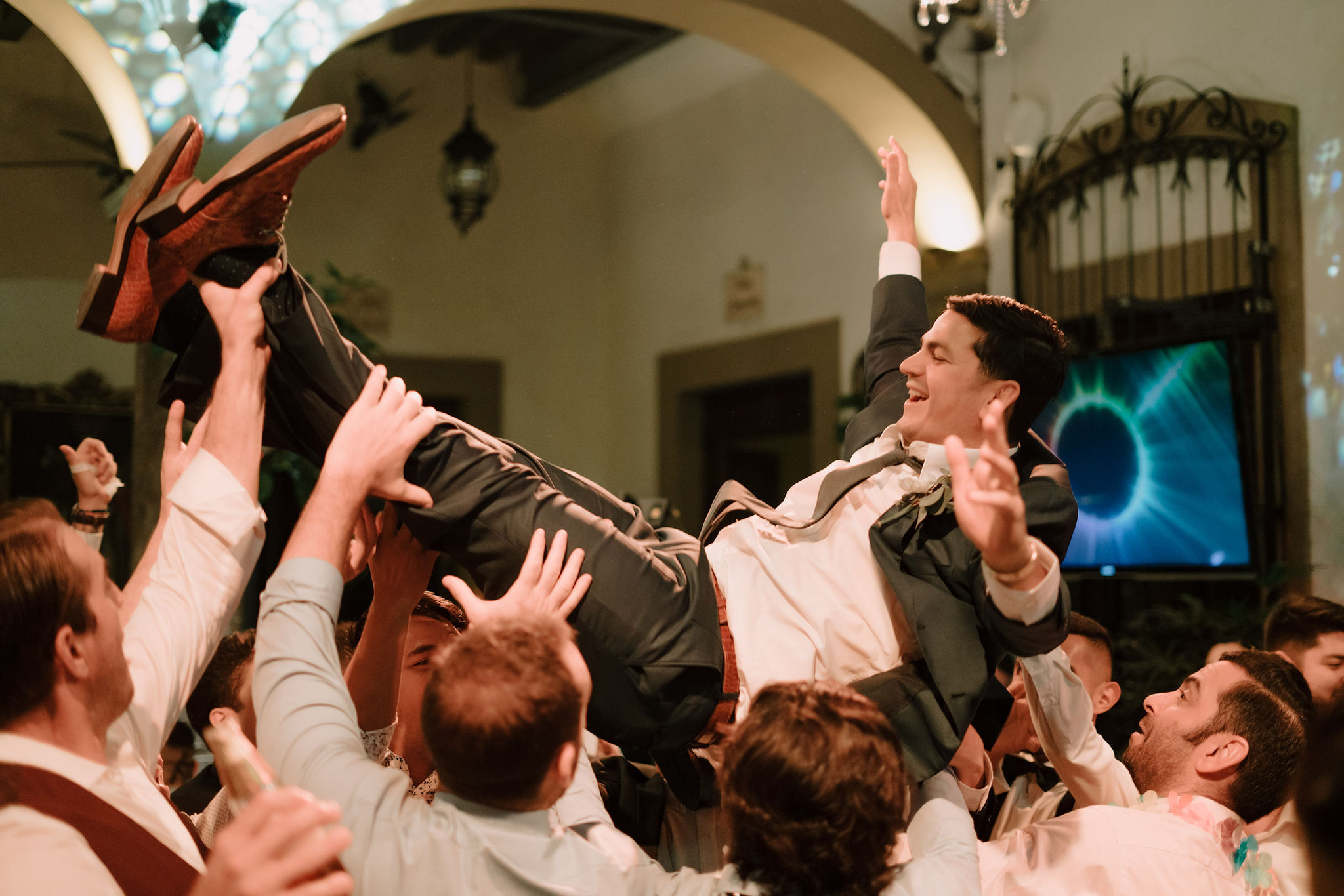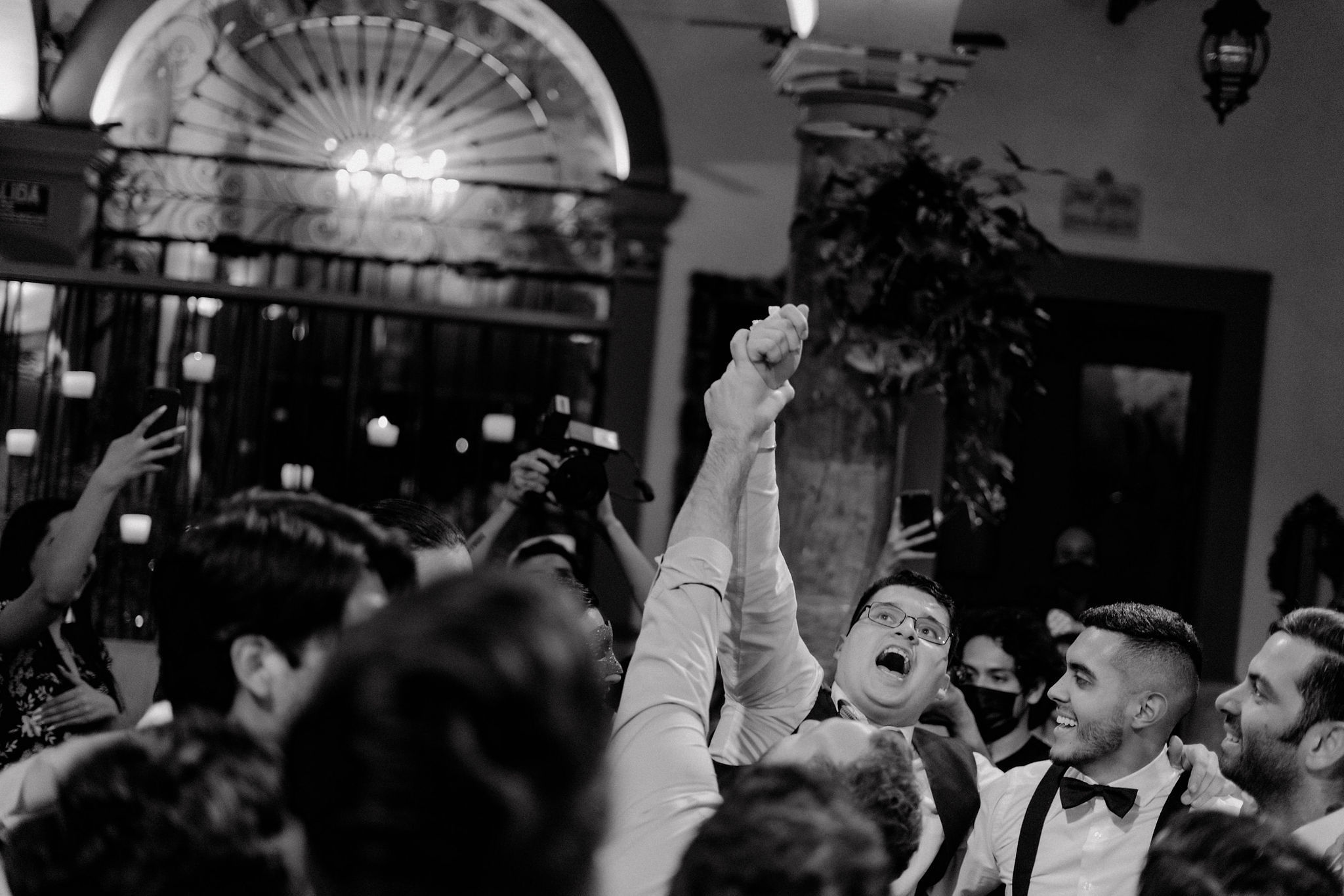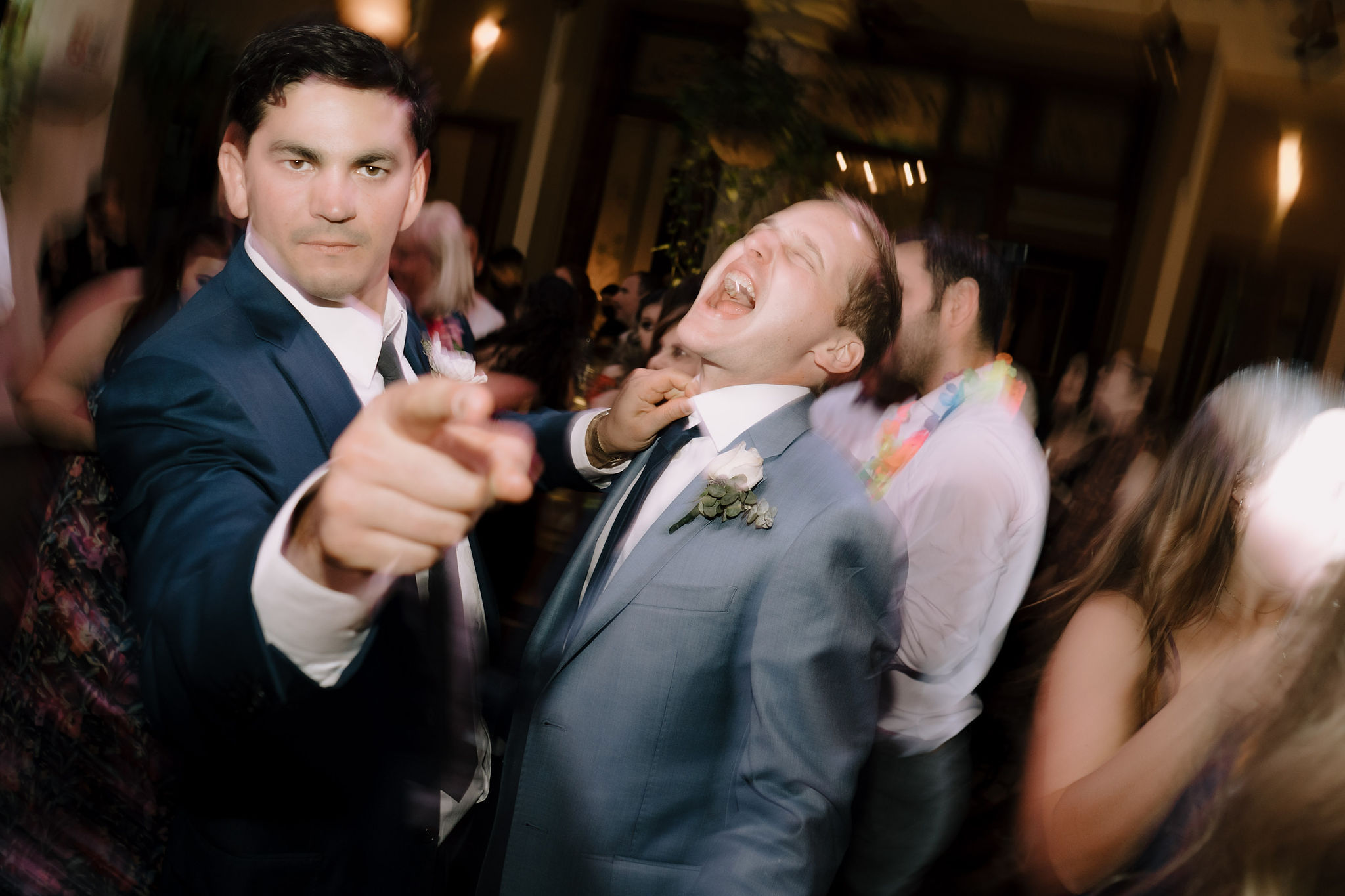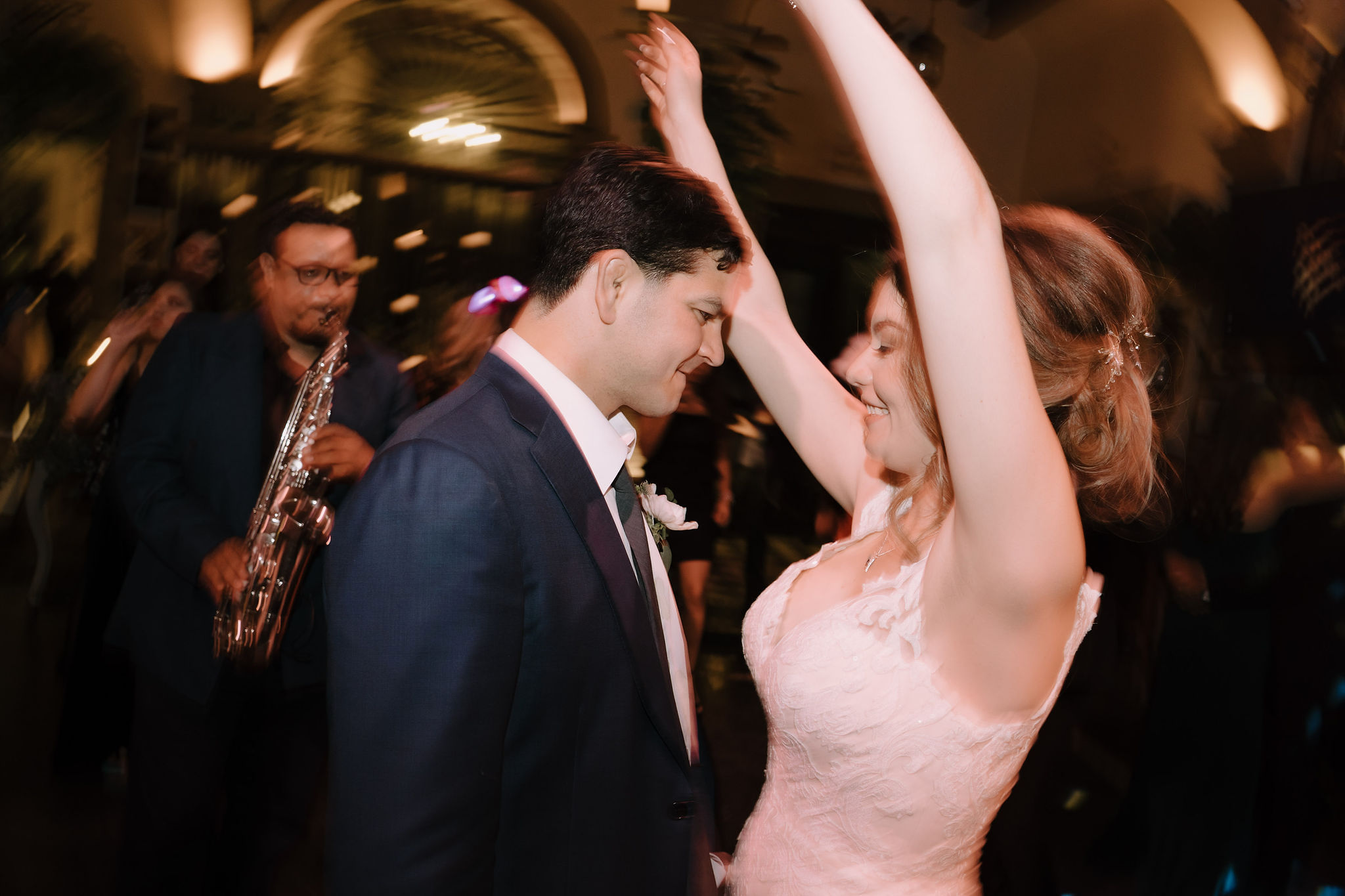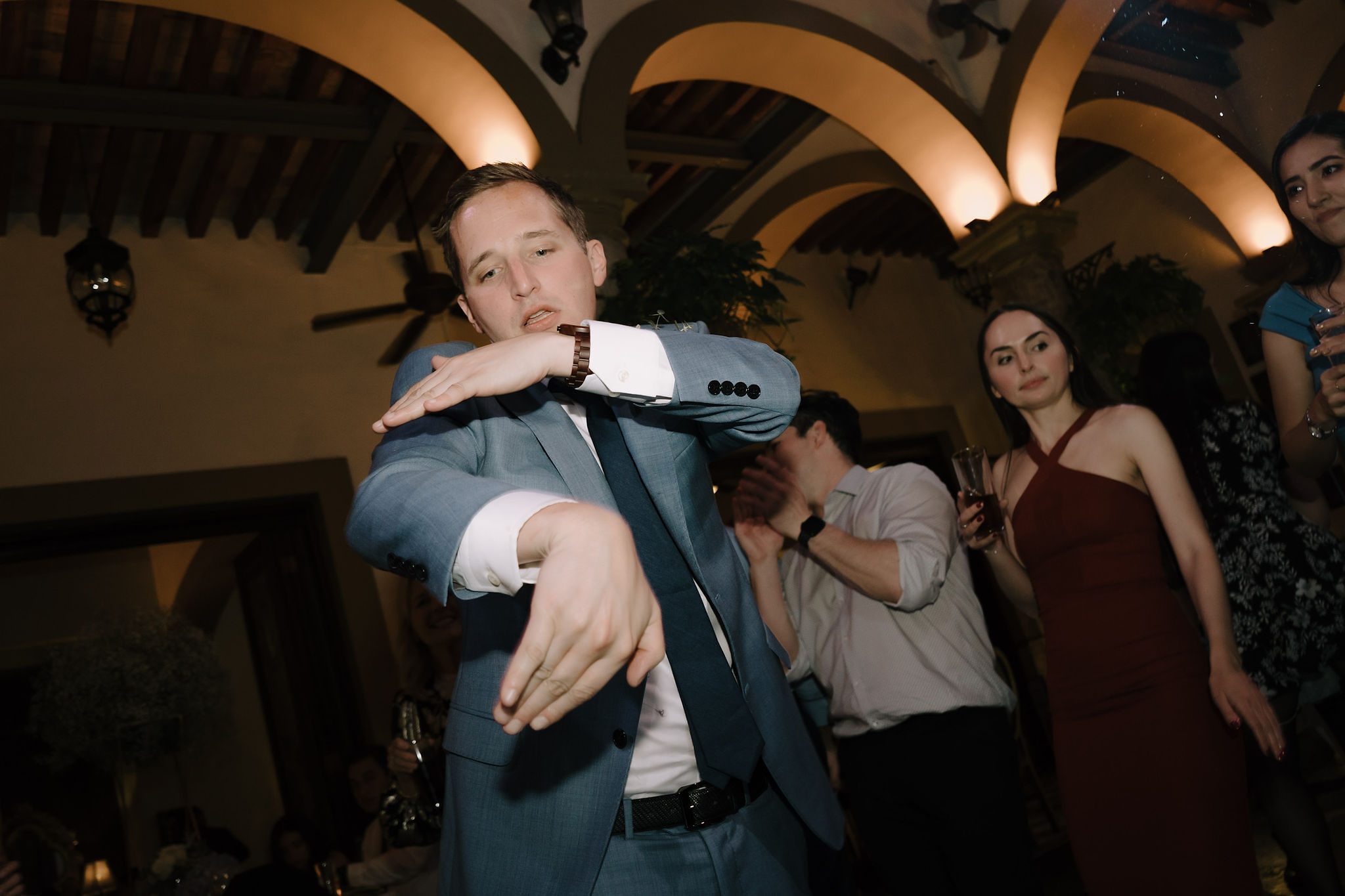 Wedding at Casa Pedro Loza
Venue
Take your guests to an environment full of history and elegance.
Catering
Our chef creates unique dishes every season.
DJ
Lighting, and high fidelity sound.
Cocktail
Gift
Receive your guests with a: Mojito, Margarita, Daiquirí, Mezcalito.
Secret Garden
Gift
Enjoy your wedding night with a bottle of wine in the best room.
Sky Lounge
Gift
Perform your ceremony on our terrace with a panoramic view of the Historic Center.
Includes
6 hour rental
Three course menu
Wedding staff
Catering furniture
Menu tasting
Event Coordinator
Frequently Asked

Questions
What happens if you close due to Covid?
When should I finish paying for the event?
Is there more then one event per day?
How manu hours of the service does the catering have?
What does the menu include?
How many waiters attend the day of the event?
Can I remove the catering from my proposal?
Does it include flowers and decoration?